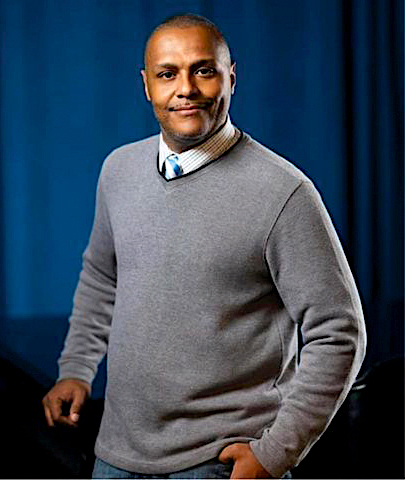 Gary Lee
The Oklahoma Eagle
---
Photo
Courtesy of C.J. Webber-Neal
TULSA – The initiative has been made possible by a $250,000 grant to the Neal Center from a native Oklahoma recording artist. The donor asked to remain anonymous, Neal said. 
The program is designed to encourage knowledge of the law in general and the legal system, as well as provide legal training for students who are members of a demographic that has historically been disenfranchised by the justice system, C.J. Webber-Neal, president of the Oklahoma City-based Neal Center explained in an interview with The Oklahoma Eagle.
Webber-Neal, a longtime Eagle contributor, said that his nonprofit hopes to provide a stepping stone for those youth interested in someday pursuing a career in the legal system. Students who complete the coursework will be provided a legal assistant certification.
Overall, the program strives to increase minority enrollment in law courses that lead to degrees in law-related fields and increase the number of minority students graduating from law schools. The Neal Center for Justice will also conduct community workshops to provide knowledge of the legal system to those who may not understand it or even fear it due to prior experiences within the courts.
"There is a lot of talk about the need for Justice," Neal told the Eagle. "But in many cases, people don't know the laws. We see this to start informing people about the ins and outs of the legal system."
The program also will provide scholarships to law schools for students who complete the program. Scholarships will be provided for high school seniors who have declared their college major to be around the law or a field related to the legal system. So far, scholarships in the names of Oklahoma native and noted law professor Anita F. Hill, former Supreme Court Justice Thurgood Marshall and Eagle publisher and prominent attorney James O. Goodwin are planned, Neal said. Hill, a native Long Tree, Oklahoma, is a law professor at Brandeis University in Waltham, Massachusetts, and has written a New York Times bestseller, "Believing: Our Thirty-Year Journey To End Gender Violence."
The program is particularly crucial for Oklahoma, Neal explained. The state has the highest incarceration rate of men and women nationwide per capita. It is among the highest incarceration rates in the world.
The rate increases dramatically for the incarceration of minorities and low-income persons. Many of them are represented by public defenders or indigent legal counsel.
The classes will be held at convenient locations in Tulsa and Oklahoma City. They are set to begin in August 2023, and applicants may begin signing up for the program over the summer. The classes will be largely cost-free, but there may be some minor charges.
FOR MORE INFORMATION
For more information about the programs being offered and student enrollment, contact the Neal Center for Justice, INC. at (405) 423-7167 or email nealcenterforjustice@yahoo.com.