Kimberly Marsh
The Oklahoma Eagle
---
ILLUSTRATION
Facebook
EDITOR'S NOTE: The Oklahoma Eagle is profiling some of Tulsa's best known "Black Caterers" in a three-part series. They each credited the help they received from a program through Mother Road Market, Oklahoma's first food hall. This week, Chef Jeremy Johnson has come a long way since he left an unfulfilling  construction job a decade ago to pursue his dream to make his cooking fun, delicious and meaningful to everyone he gets to serve.
Jeremy Johnson, founder of Kitchen Table Catering Co., created a professional career for himself that is synonymous with his own love language: cooking for others.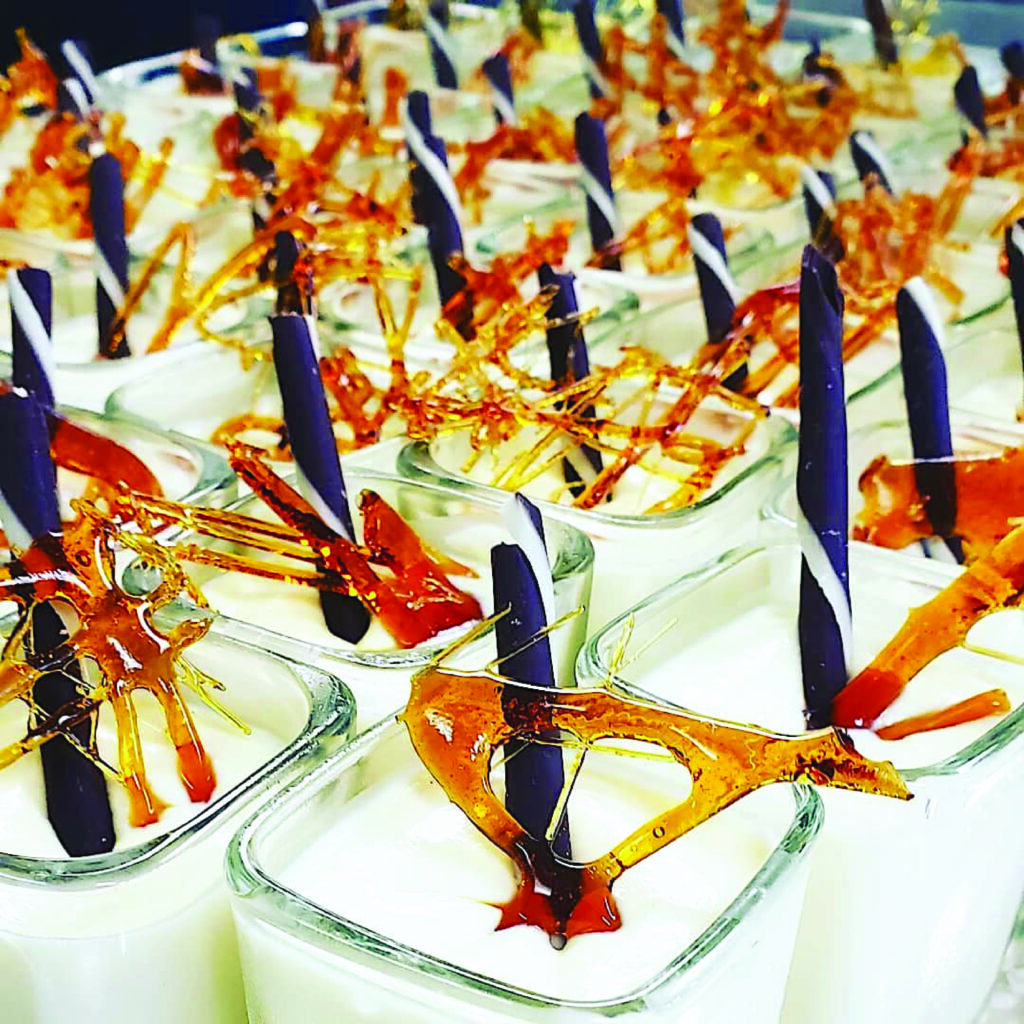 "My wife asked me what I wanted to do for my birthday, and I told her I want all my friends to come hang out and let me cook for them," Johnson said.  "I like good food, to tell stories, laugh and make good memories. It brings me joy."
In fact, the name for his catering company suggests home and conversation around a kitchen table. Johnson recalls a summertime tradition, staying on 93 acres of land an hour north of New Orleans near the swamps where his grandfather hunted and fished. It's hot, it's a whole summer, and it's time to get creative.
"I was there for the summers. My grandma fed us two really good meals a day, and we ate off of the pear trees or had a sandwich during the day time. I had lots of  relatives there," Johnson said. "That is to me the root of Kitchen Table Catering.
"If you think about holidays or family get-togethers, a lot of times food is central. Everyone is (at the table) enjoying a meal and building memories. Food brings people together."
Not only does Johnson show his love for others through cooking for friends, family and private events, he expresses his language daily as the vice president of culinary services for The Food Bank of Eastern Oklahoma, where he has worked since 2016. This summer, and over the past six years, Johnson has been part of a team that prepares thousands of fresh meals for children within the Tulsa Public Schools (TPS) system and those that attend summer camps. The Food Bank partners with TPS and other agencies, such as Hunger Free Oklahoma to provide 1,000 free hot meals a day and get them out to where they are needed most.
When Johnson graduated from Booker T. Washington High School in 2007, he was planning to attend culinary school. He got his first chance to cook professionally for spectators at ONEOK Field – home of the Tulsa Drillers' baseball team – where he was limited in cuisine. But he said it was there that he learned the basics of mass production, working for multiple kitchens at one venue.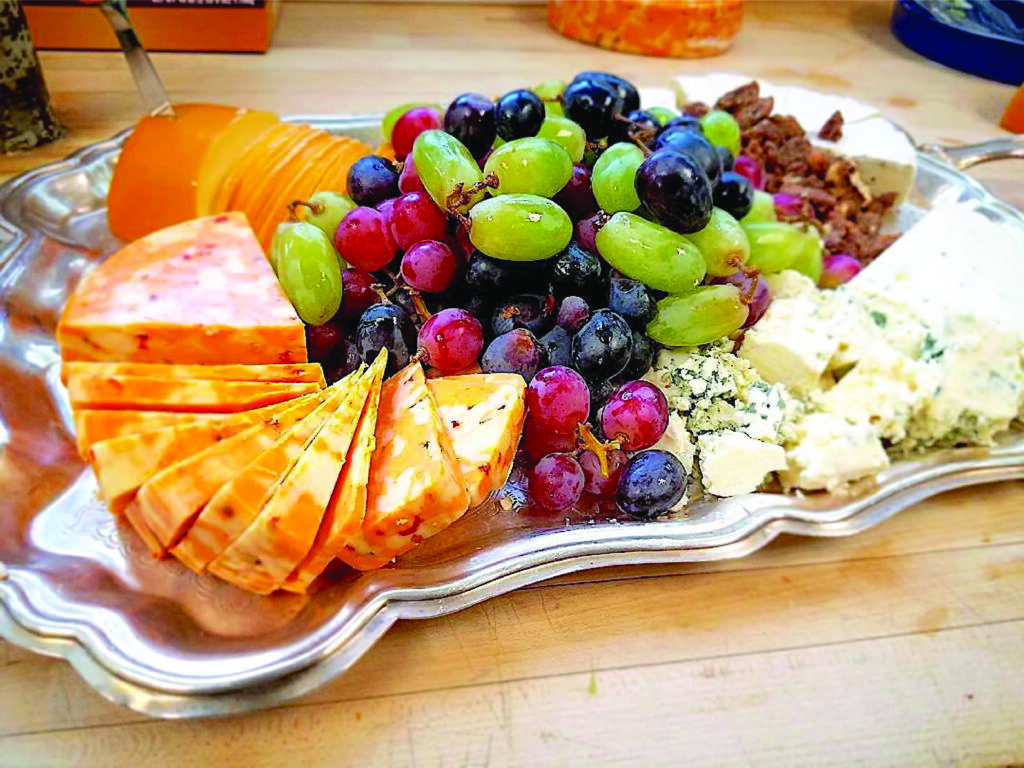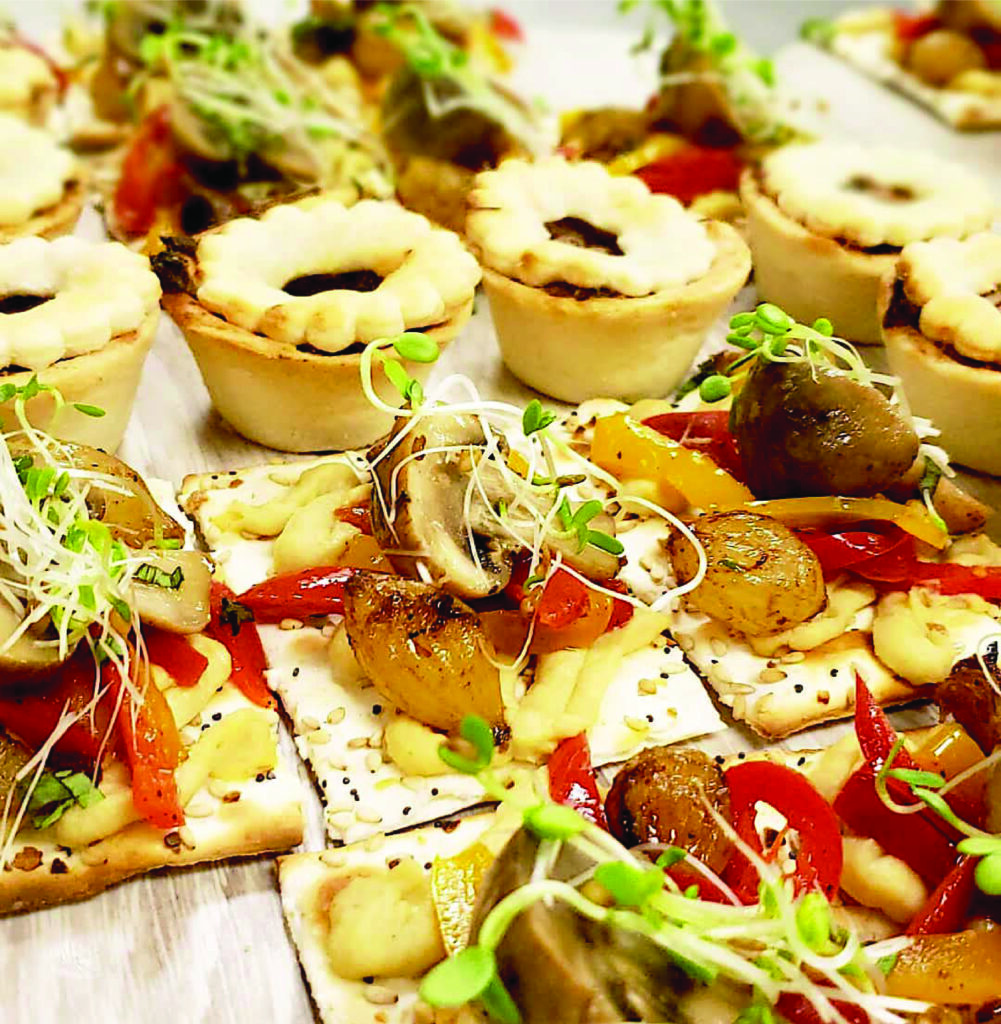 He left Tulsa to attend the Art Institute of Atlanta to attend school but moved back in 2009 for family reasons.
He didn't go to work in a kitchen right away and instead worked construction. In the summer of 2012, when temperatures were into the 120s, he decided if he was going to be hot, he'd just go work in a kitchen. He was hired by Oklahoma Joe's Bar-B-CUE in Broken Arrow.
That led to a position to launch the mobile eatery program for the Regional Food Bank of Oklahoma in 2013 that he operated for five years. 
Johnson didn't finish culinary school, but also said it wasn't truly necessary to do what he wanted to do.
"Tulsa's culinary community is very tight-knit," he said. "I have been fortunate to have many guide me through my career."
Johnson just began working with Kitchen 66 at the Mother Road Market, where he has access to kitchens for his own catering business. That was a prime reason for continued success of his own business during the pandemic. 
"I didn't come through the program originally, but I am here now," he said, adding that during the COVID-19 lockdown the kitchen he had available closed down and is still restricted, so he was able to move his operations to the Mother Road Market.
"Kitchen 66 and working with Tiffany Tisdale Braxton, Dr. Kustom and Curds & Whey, helped me grow so much this last year," he said.
"The Food Bank kept me afloat personally. And I am fortunate to have great business partners in Platinum Event Services' staffing. One of their biggest clients was Andoloni's (Pizza) so I worked with them, and I consulted on events."
Johnson doesn't claim one specialty, but loves to cook anything that "touches the Gulf of Mexico," and he is influenced by Southern cooking via his family in Texas, the Atlanta culinary school, New Orleans and his wife of Latin American descent, who also loves Italian cuisine. 
"I'm making oxtail Bolognese with homemade pasta and sauce right now for my wife," he said. "She's going vegan tomorrow, and she wants to go out big."
As far as the future, Johnson is looking forward to the completed construction of a new 14,000-square-foot kitchen at the Food Bank, while also working with partners to roll out several new concepts.