Kimberly Marsh
The Oklahoma Eagle
---
ILLUSTRATION
Facebook
The Oklahoma Eagle, with the full appetites of its staff, eagerly profiled some of Tulsa's culinary creatives, and somehow managed not to collectively gain one-hundred pounds while completing the series. Taylor LaTouche, a chef who endured the pandemic's dark days, was the first to stand centered in the spotlight, and the memory of every entrée and baked good prepared still lingers.
Our second culinary creative, Maria Morris, of Carabelle's Eats & Treats, is a foodie at heart, as she describes, with a passion for "eclectic comfort foods. 
The day Maria Morris beat out a three-time chili cook-off winner with her first try, she knew that she had something special and could put her troubled past behind her.  
Still, the journey to opening Carabelle's Eats & Treats, her catering business, was challenging.
It took her through personal tragedy, fractured coping mechanisms, the death of a child, then several months in jail awaiting trial. She found the right people there to help her heal and move forward. Ultimately, cooking saved her life. 
Morris's talent and passion for food came from her father, Michael Morris, a banquet chef for the Doubletree Hotel in downtown Tulsa for 15 years.
In an interview with The Oklahoma Eagle, she talked freely about her father and the highs and lows of her life. 
"He'd come home and cook with me, and we did a lot of baking," she said. "When I was 19, he passed away from Alzheimer's. His body deteriorated, and it took a toll on me. I had problems with drug use. At 24, I met Carabelle's father while dancing at a strip club. He was a drug dealer. It was a really unhealthy relationship. 
"Fast forward: my daughter was born with meth in her system. So – the state gave guardianship to my mother. I really wanted to get her back. I enrolled in culinary school, and I was doing the best I can. I was sober for good stretches of the time, but then my child's father and me would come in contact and throw me off."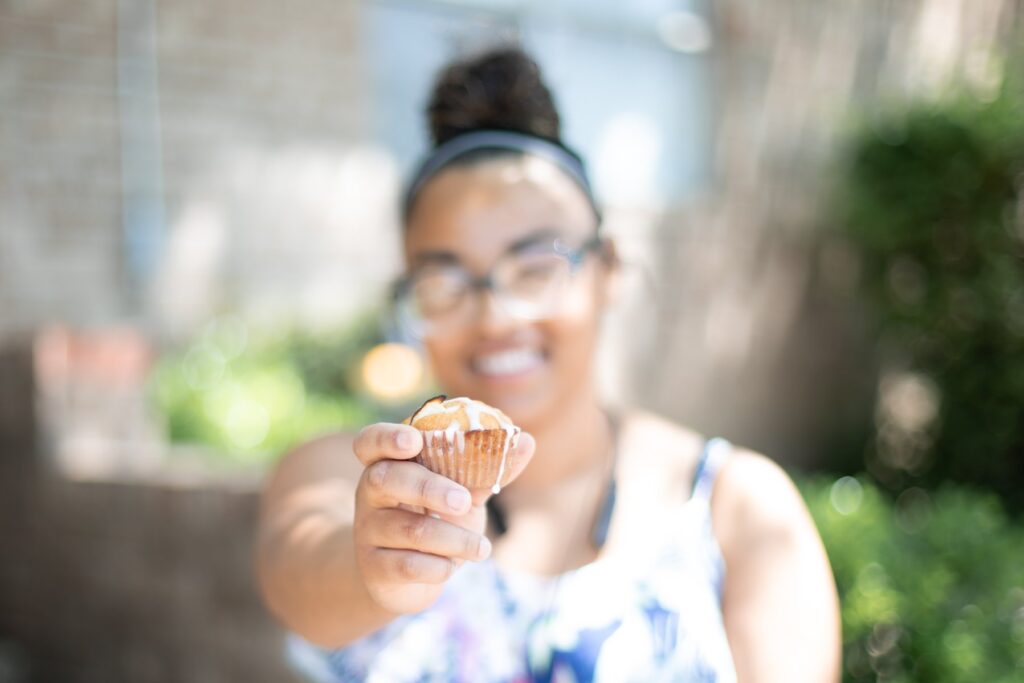 A major tragedy
In her second year in school, a fire in the house where she was living changed everything in January of 2018.
"Me and my daughter were in the fire together," she recalls. "We were asleep on the bed. I woke up in a panic, busted out a window and jumped out. I tried to run back into the house to get (2-year-old Carabelle), but I couldn't get through the door. So eventually, I passed out from smoke inhalation and woke up in a hospital with a machine breathing for me."
Right out of Tulsa County Jail in 2019, Morris had trouble finding employers who would look past the crime that led to the 10-year suspended sentence.  She found the Mental Health Association Oklahoma (MHAOK) through her substance abuse recovery program, Just the Beginning. They gave her a transitional job program as a leasing assistant. That led her to become a pilot barista at a test coffee shop in their building.
And that was when she entered the cook-off that turned her life around. When the statewide cooking competition came up, she decided to jump in. 
"There was an annual chili cookoff, and I made this chili, and it beat the 3-year running champion. I'd only been working there two months, and I beat the champion," Morris recalled with a laugh.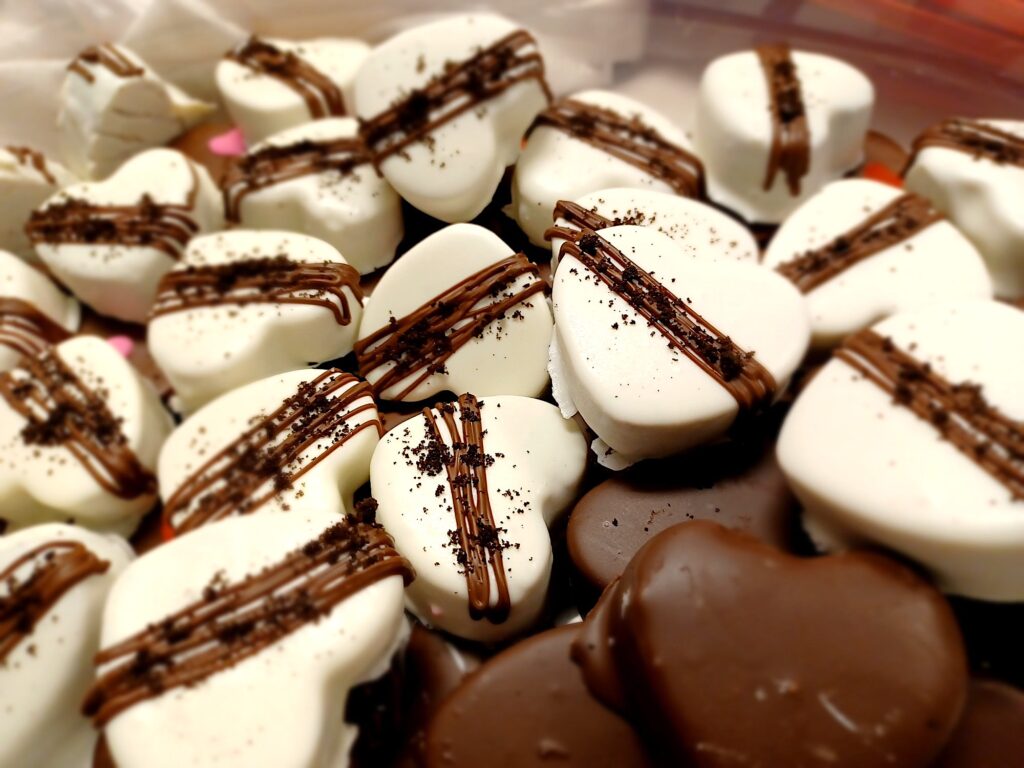 A foodie at heart
As Morris talks, her passion for food comes through clearly. 
Her description of her winning chili recipe is an example. It was not your standard bovine variety.
"I make everything from scratch, and it makes it special," she said. "I didn't use traditional hamburger meat. I used creole-fusion, Jamaican-fusion  flavors, with fire-roasted vegetables, jerk chicken, and andouille sausage as my meat."
She waxed further about some of her top recipes. "My favorite things to cook are eclectic comfort foods," she said. "For example, Instead of traditional ground beef on fry bread tacos, I use BBQ pulled pork.  I cook meatloaf with a cheesy center. Belle's Famous Chili is made with pulled jerk chicken and andouille sausage.  I love doing soups, stews, and chilis. My Sin-Amen Rolls are to die for!
"I like to do specialty 'Mocktails,' like virgin sangria and Shirley Temples. My favorite seasoning depends on what I'm cooking. I use a lot of salt, pepper, and garlic together. For another depth of flavor, I use my blend with oregano, paprika, onion powder, cayenne, and chili powder.  I love creole/Cajun flavors, and also 'sweet heat' combos that you find in Caribbean food."
If that doesn't make your mouth water, think about the cinnamon buns that Morris perfected in the kitchen at her next job with She Brews, a coffee shop founded by a justice-involved woman who employs women out of the criminal justice system. Rhonda Bear, the owner, found Morris while she was working with a ministry serving incarcerated women. She became Morris's mentor.
"She heard my story and didn't feel like I should go to prison," Morris said. "She felt like what happened to me was another statistic, as far as how they treat justice-involved women in this state."
No other program would take her because of the violent charge against her, Morris added.
"I planned to fight the charge, but I saw what happens to women who go to trial," she said." I was facing 20 years on a violent charge, so if I were convicted, I would have to do at least 85 percent of the time. When I was in jail, God kept sending people to me, but I was very mad at God because of all the things transpiring. I was introduced to the Just the Beginning program, a Christ-centered program,  and to me, that was a sign."
Since she was unable to post the $25,000 bail, she remained in Tulsa County Jail and entered a no-contest plea.
Morris said she prayed for a chance to start over and bargained that she would never return to a life of drugs and self-destruction. After nine months, in August of 2019, she was released to finish her 10-year sentence at home.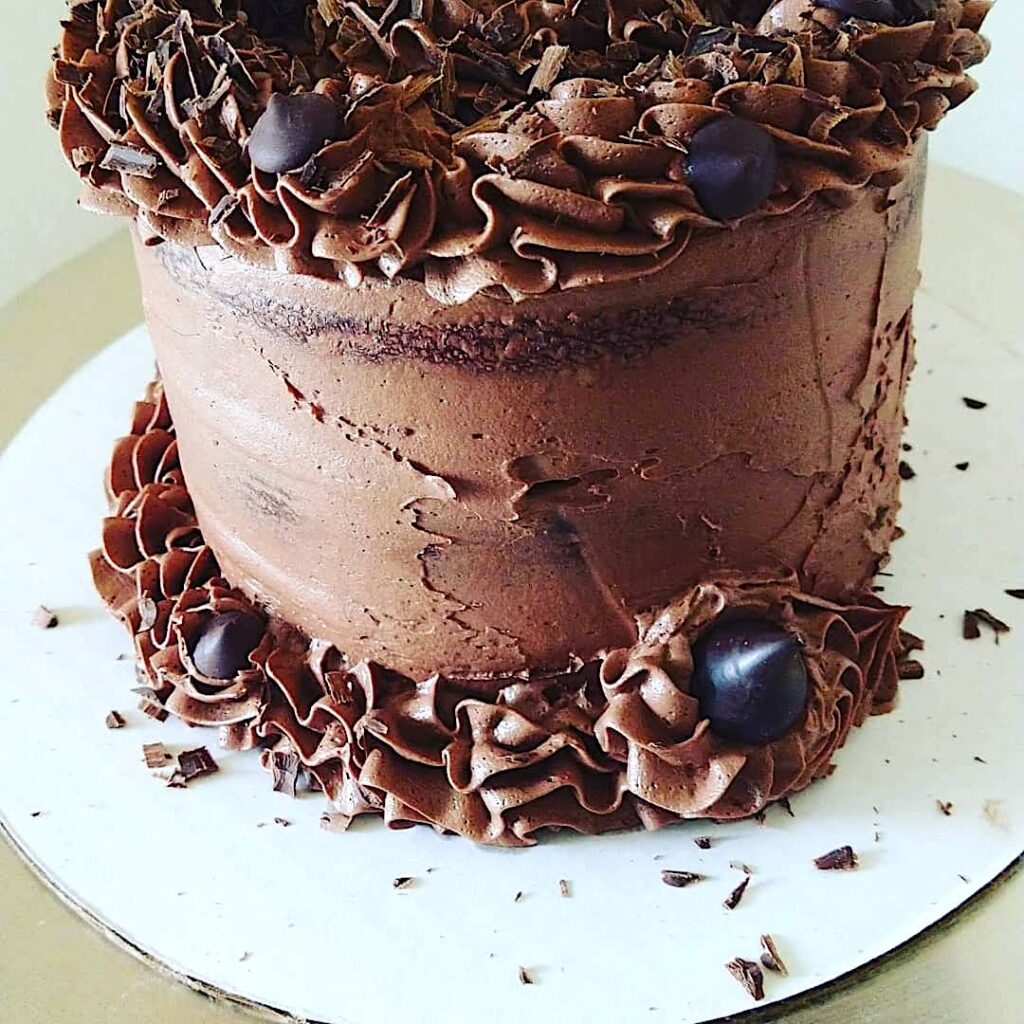 The start in catering
"I promised myself and God that I would never go back to the life I was living, and I was going to build a legacy for my daughter," Morris said. "And that's how my catering business got started."
 The first event she catered came from a Tulsa councilor who was hosting a town hall. When he entered She Brews looking for a caterer, Morris' boss put her on the spot.
"She points at me and says, 'she will do it,' and he was like,' great, there will be 50 people there, send me the invoice," Morris said. "I'd never catered before in my life.
"I pulled it together with help from women from my program, and that's when my business idea to employ justice-involved women really flourished. I got to see women who love to cook, to focus on something, and I know how cooking has been in my life. It's therapeutic." 
Morris' catering business, which she launched with the help of Kitchen 66 at Mother Road Market, is named for her daughter. Carabelle's Eats & Treats offers homey baked goods and meal preparation and employs justice-involved women. Morris graduated from the incubator program in May of 2020. 
Morris built her business using kitchens at Mental Health Association's Takeover Cafe pop-up and selling pre-packaged goods. She partnered with a church in her neighborhood where they let her prepare meals. 
When COVID came and shut the world down, Morris pivoted to baked goods and things like breakfast burritos until people could get back together again for events. She was able to keep one employee through the year, helping the woman with a victory of her own when guardianship of her own daughter was returned to her. 
Morris recently hired another worker on contract.
Today, she quotes special orders and puts the finishing touches on the menu. She has catered several significant events, from providing side dishes and 250 desserts for a western roundup gala to helping underserved children make strawberry shortcakes and apple hand pies for Bear's fundraiser, which drew about 300 people.
The start in catering
Morris has faced bias because of her past. 
"There have been times when I tried to get funding from sources you'd think would fund me, but immediately they excluded me," she said. "But I also have been surrounded by so much support, networking, and sharing my story that there are people who recommended me, told friends about me, ordered themselves."
Morris said she has had to bootstrap without capital but still counts her blessings. Initially, all the money from events went to chafing dishes and supplies.
"Not everyone wants to see you pull up with foil. They want nice ware," she said. It took two years to collect all the basic supplies.
Morris is already thinking about the next steps. After her business grows a bit more, she wants to open a restaurant and employ more justice-involved women. 
Morris advises aspiring caterer chefs to get to know people and make connections.
"Share your story," she said, "Let people know where you've come from and what you're trying to do. The past doesn't matter as much as your future does."