Gary Lee
The Oklahoma Eagle
---
Illustration
Wikimedia Commons and The Oklahoma Eagle
In February of 1968, The Ike and Tina Turner Revue came to Tulsa to entertain the home crowd. Even back then, fans recall, at all of 29, Tina showed up at the North Tulsa-based Big Ten Ballroom with her self-styled diva glamour: killing it in a black miniskirt and white knee-high boots, prancing across from one corner of the stage to another, belting out A Fool in Love and other signature songs, all the while sweating up a river.
But that classic image is not the memory native Tulsan Maxayn Lewis recalls best about the performer that winter day. After the show, Tina and Ike pulled up in their limousine at Lewis' parents' house near Cheyenne Park in North Tulsa. Their tour bus followed and parked out front. Earlier that day, after an audition at the downtown Tulsa Mayo hotel, Tina and Ike had tapped Lewis – a recent college dropout known as Paulette Parker, as an Ikette, a backup singer for the Revue. But before she could join the crew, Lewis insisted that her parents had to sign off on the deal. Ike went into a corner room of the family house to talk to Lewis' father, Emzie Parker.
Tina, exhausted, asked Lewis' mom, Lorene Parker, "Do you mind if I take a shower?" After a long bubble bath, Tina tucked into a dinner of salmon croquettes, cole slaw, and potatoes that Lewis' mom had prepared.
"That's one of the best meals I've had in a long time," Turner told Lorene. Tina then repaired to the bedroom for a nap.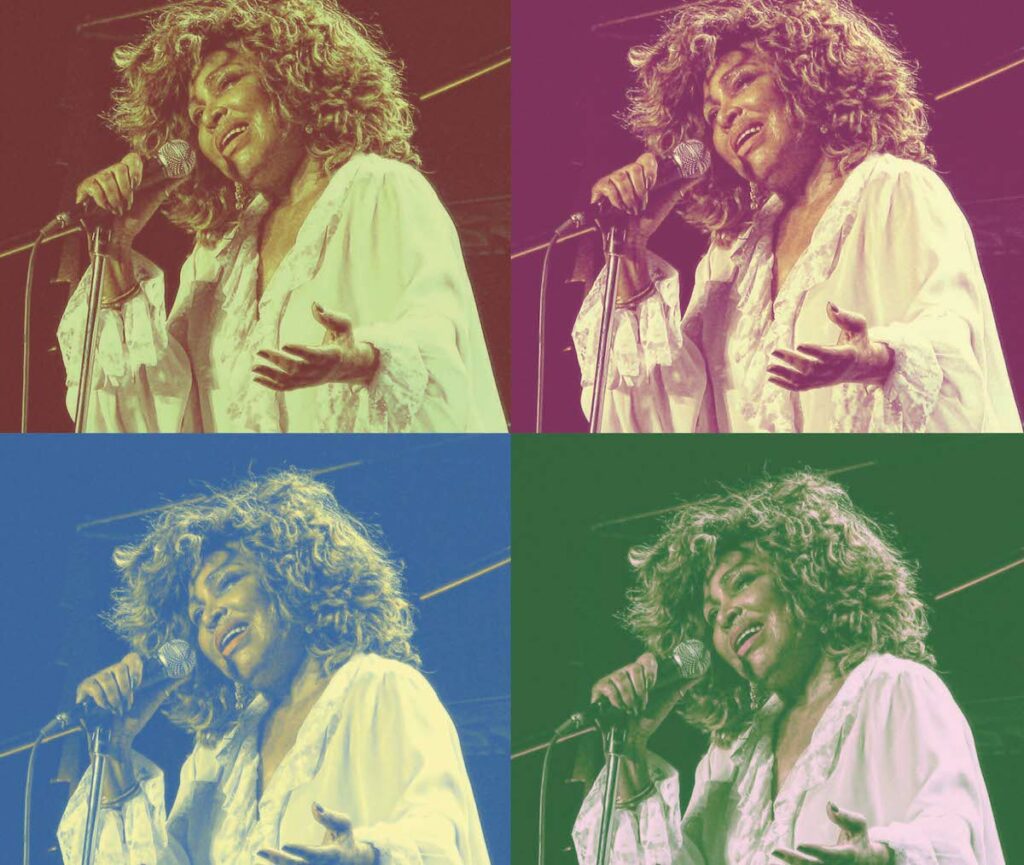 A home girl at heart
Long before Tina Turner died on May 24, she had become a symbol of jet-set glamour. She amassed an estimated net worth of over $200 million; together with her husband Erwin Bach, she owned a $76.6 million chateau in the town of Küsnacht, Switzerland, on the edge of Zurich, and a villa in the French Riviera. When she traveled, she took her high style with her. Her lodging places of choice were The Ritz Carlton in Paris, the Adlon in Berlin, and other European luxury hotels. And no other room would do but the Presidential Suite.
But to the home crowd in Tulsa, particularly in the Black community, fans and those who worked with Tina knew her as unpretentious and approachable. Many said she reminded them of that sister or cousin who was always available to chat and could gab about anything.
"She was down to earth," Lewis recalls. "She didn't drink, smoke, or do drugs. Her idea of a party was to sit down to a good meal and have a good conversation."
It's the locals in communities across North Tulsa who would be Tina's first and most loyal fan base. It was in clubs and performance halls in places like Memphis, Dallas, and Kansas City that she first connected with crowds as a performer and built her early following.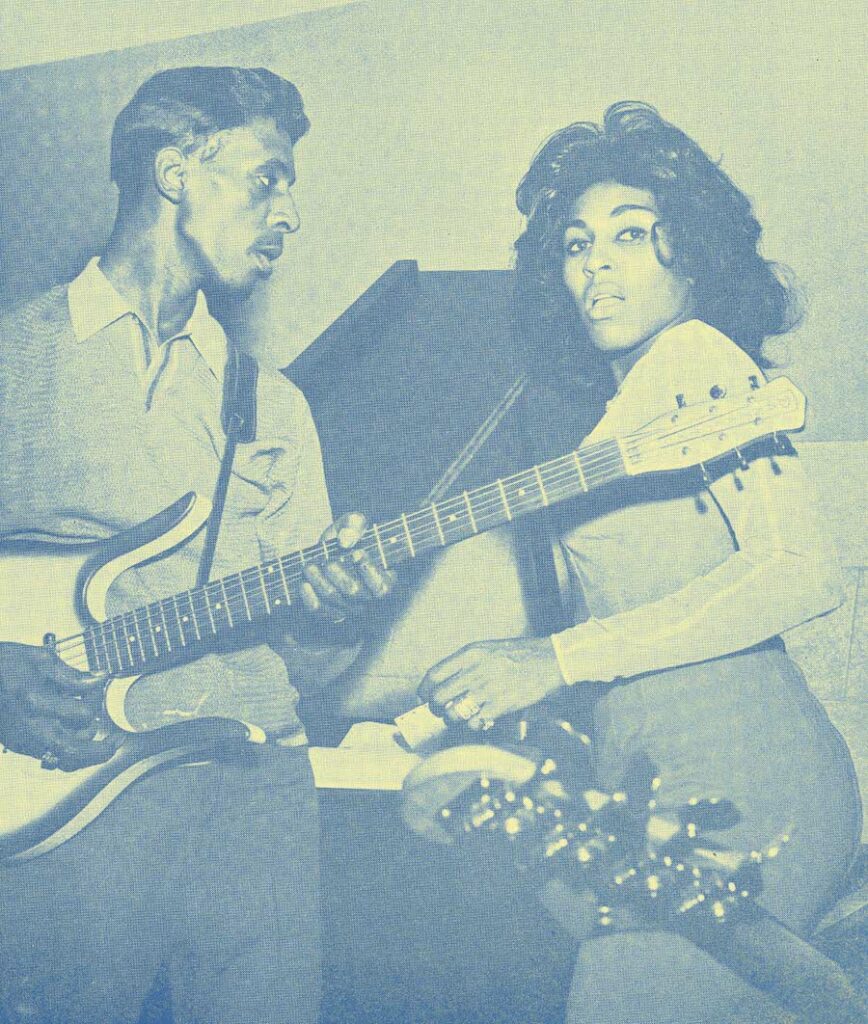 Appearances in Tulsa
Tina made infrequent stops in Tulsa, first with Ike – who she teamed up with from the early 1960s to 1976 – and later as a solo performer. The Ike and Tina Revue was several times a headliner at The Big Ten Ballroom on North Apache. It was the biggest performance space in North Tulsa in that era. After Tina and Ike split, she was the first performer, in 1978, at Ziegfield's Theater, located at 71st and Sheridan. Her show there opened the doors for other big stars, including Ella Fitzgerald, BB King, Ray Charles, Loretta Lynch, and more. 
Turner also staged a rollicking production at Tulsa's Mabee Center in 1985 as part of her Private Dancer tour.
Every Tulsan of a certain age holds close to the memory of their first Tina Turner concert. Carmen Fields, a North Tulsa native, nationally recognized journalist, and daughter of renowned Tulsa musician Ernie Fields, remembers stealing into a show of Ike and Tina at the Big Ten Ballroom.
Native Tulsan Holly Owens, a physician in Las Vegas, recalls being dazzled by Tina's performance at the Mabee Center. She belted out "River Deep, Mountain High," "What's Love Got to Do with It," and other signature songs at the show.
A documentarian of the recently re-opened Big Ten Ballroom shared a story told by one of Tina's early fans.
"As a child, she rode her bike over during rehearsal time for the Ike & Tina show," the documentarian recalled. "She not only got inside, but she ended up in the dressing room sitting on Tina's lap as she got ready for the show. The child's parents received tickets to the show that evening too, which at the time cost 50 cents each. Such a wonderful example of an amazing woman with a heart of love!"
Big Ten reports that the dressing room has been kept close to what it was back then with their 2022 restoration.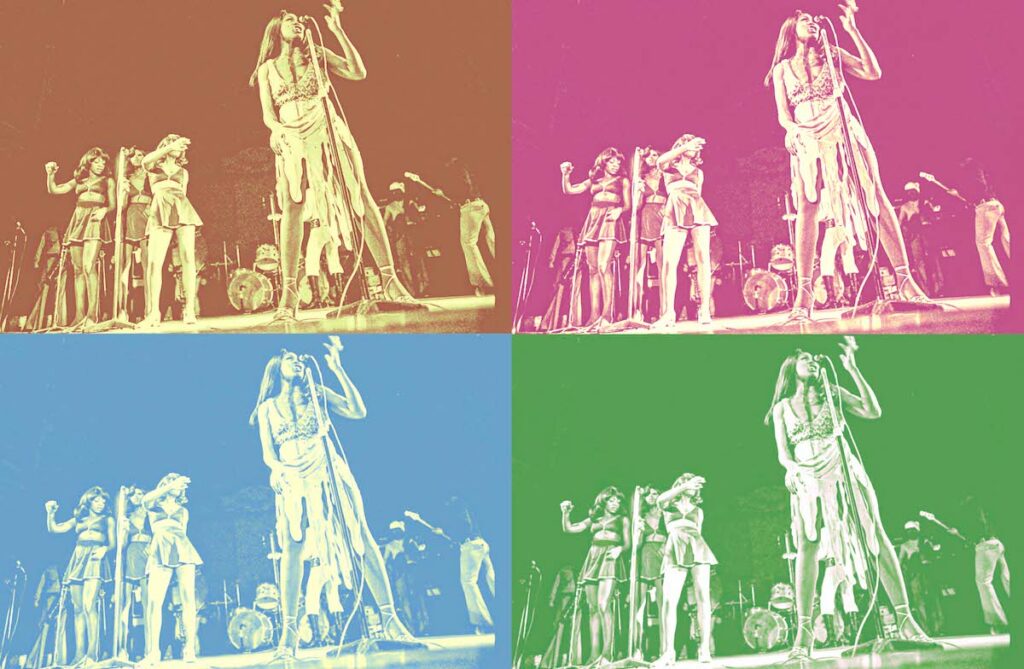 Tina: Devoted to hard work and rock music
North Tulsa musicians who worked with Tina Turner cite her Herculean work ethic as one of her superpowers. Bobby Eaton Jr, a Tulsa-born bass player, and radio station owner, came to know Tina well in the early 1970s when he played with the Ike and Tina Turner Revue. (The group needed a bass player, and the GAP Band's Charlie Wilson recommended Eaton to Ike Turner.) Turner hired the young Eaton and put him up in an apartment at the group's Los Angles studio, Bolic Sound.
In an interview with The Oklahoma Eagle, Eaton remembers Tina as a "strait-laced, God-fearing, down-to-earth person." He added, "She didn't do crazy stuff. Her demeanor was all about the music. She loved rock 'n' roll. She would do the David Bowie kind of stuff, and she was good at it. I don't know any female rockers who worked as much at rock and were as good at it as Tina."
Lewis, who labored closely with Tina for four years as an Ikette, summed the star up succinctly: "Tina understood music as a business," she said.
Lewis first witnessed Tina's work ethic on the evening back in '68 when she showed up at the Mayo Hotel in Tulsa to interview for the Ikette job. Within minutes of walking in the door, Tina had interviewed Lewis, given her face a makeover, and dolled her up in a wig, miniskirt, and tall boots.
"Look," Tina said, pulling Lewis to a mirror. "You were made to be an Ikette."
"She was the hardest working woman in show business," Lewis recalled. "And when you joined the group, you were expected to keep up that pace. So, it was nothing for us to keep moving, dancing, and strutting for hours on end, day after day, week after week. It's no wonder she – and all of us – were in such good shape."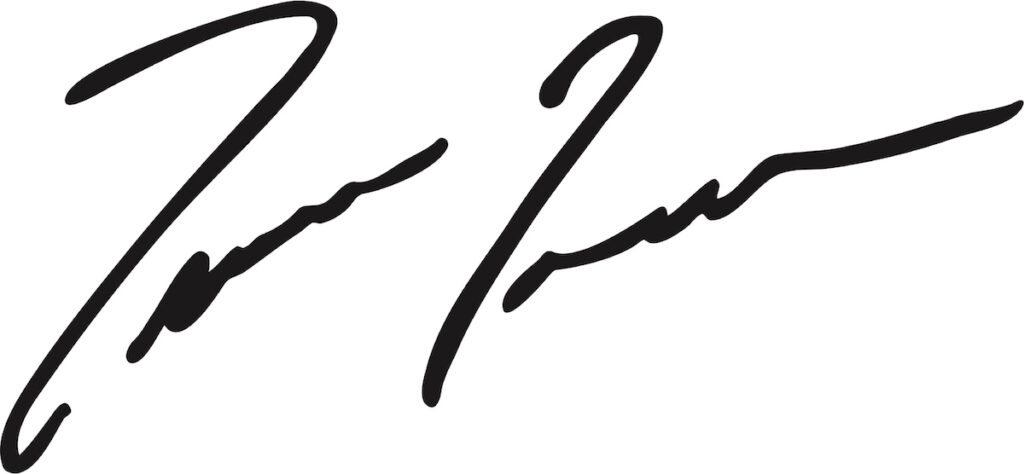 Remembered her humble past
Even after becoming a Swiss citizen in 2013, Turner seemed to retain something of her early roots as the person who was born as Anna Mae Bullock in 1939 in Nutbush, Tennessee, sang in the choir at Woodhaven Missionary Baptist Church and played basketball at Carver High School.
Washington Rucker, a renowned drummer, and North Tulsa native, remembers Turner as an international superstar who never seemed to forget her humble past.
In the early 1990s, he spotted Turner sitting in front of a hotel in Gstaad, Switzerland, the beloved posh ski resort. Ricker greeted her and recalled seeing her in the 1960s with Ike at the Howard Theater in Washington, DC. She and I were staying in a DC basement, lamenting that they did not have the funds to pay for a trip to New York, where they had a gig at the Apollo Theater.
"So, things have changed for the better," Rucker laughed.
"Yes," Tina agreed. "They have changed. But we are still the way we were."
Years later, in 2005, this Tulsan also had a Tina moment in Switzerland. The occasion was the Opera Ball at the vaunted Baur au Lac Hotel on Lake Zurich. Zurich's glitterati gathered for the event. Heads turned backward when Tina, then a Swiss resident, arrived in a beige designer gown. Cocktails gave way to an elegant dinner and eventually to dancing.
As the evening wore on, dance partners changed from one to the next. And at one point, I found myself dancing with the queen of rock and roll. After two minutes, she rolled on, leaving this Tulsan starstruck.
---
Lend us a hand in 2023
I hope you appreciated this article. Before you move on, I was hoping you would consider taking the step of supporting The Oklahoma Eagle's journalism.
From the various media outlets in our market, to a small number of billionaire owners and private equity firms have a powerful hold on so much of the information that reaches the public about what's happening in the world. The Eagle stives to be different. We have no billionaire owner or shareholders to consider. Our journalism is produced to serve the public interest – not profit motives.
And we avoid the trap that befalls much U.S. media – the tendency, born of a desire to please all sides, to engage in false equivalence in the name of neutrality. While fairness guides everything we do, we know there is a right and a wrong position in the fight against racism and injustices. When we report on issues like the mental health crisis in the Black community, the ongoing issues with public education and the political discord and troubling legislation being enacted at the Oklahoma statehouse, we're not afraid either to name or hold those individuals responsible for problems that work against improving the lives of Black people.
Around this nation, our readers can access the Eagle's paywall-free journalism. Our readers keep us independent, beholden to no outside influence and accessible to everyone – whether they can afford to pay for news, or not.
If you can, please consider supporting the Eagle today. Thank you.
James O. Goodwin, publisher