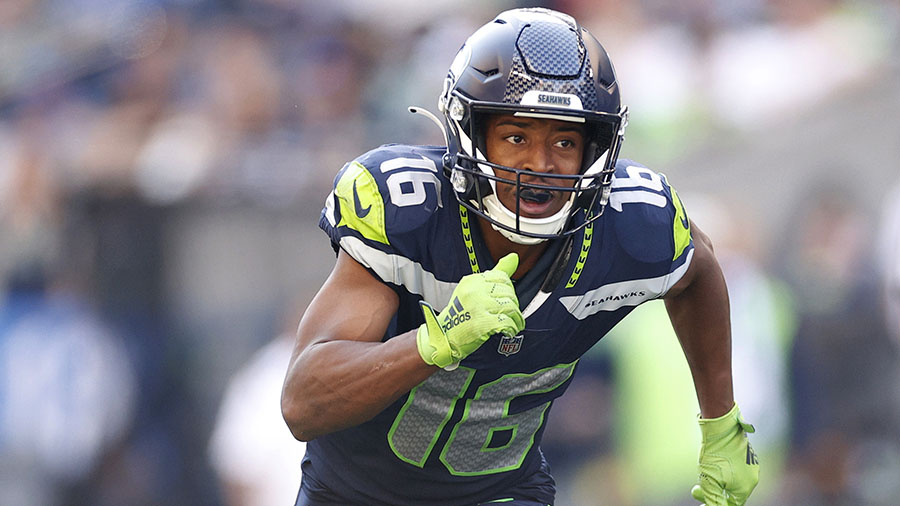 A route-running wizard with a knack for theatrics, Seattle Seahawks receiver Tyler Lockett may be the most underappreciated star in the NFL today. As voters continue to miss wide right keeping him off All-Pro and Pro Bowl teams, they're also failing to notice a Canton-worthy career in the works.
A living, breathing highlight reel, Lockett shows off his Charmin-soft hands, smooth ballerina footwork, and exquisite ball-tracking skills almost every Sunday for Seattle. A master at executing toe-drag swag along the sideline and reeling in difficult passes over the shoulder like Willie Mays, only a select handful of receivers in today's game rival him in consistency and productivity between the lines.
But while Lockett has publicly stated that he doesn't mind being overlooked and hovering under the radar, the failure to justly acknowledge his persistent excellence as one of the NFL's elite wideouts has become a criminal offense. 
What makes those omissions all the more damning? While he doesn't have the accolades of other top-tier receivers in the game today and somehow can't even get voted onto a Pro Bowl roster, an argument can be made that he's quietly in the midst of a legitimate Hall-of-Fame worthy career.
Whether fair or not, Lockett has also never surpassed 1,200 receiving yards in a season, often falling well below league leaders. That stands out to voters.
During each of his first four NFL seasons, Lockett served as a complementary target rather than a featured weapon and wasn't targeted more than 71 times by quarterback Russell Wilson. With the limited opportunities, he didn't surpass 700 receiving yards in a season until 2018. But that year, he started taking the torch from Baldwin and caught 57 passes for 965 yards and 10 touchdowns.
For the entire article go to: www.si.com