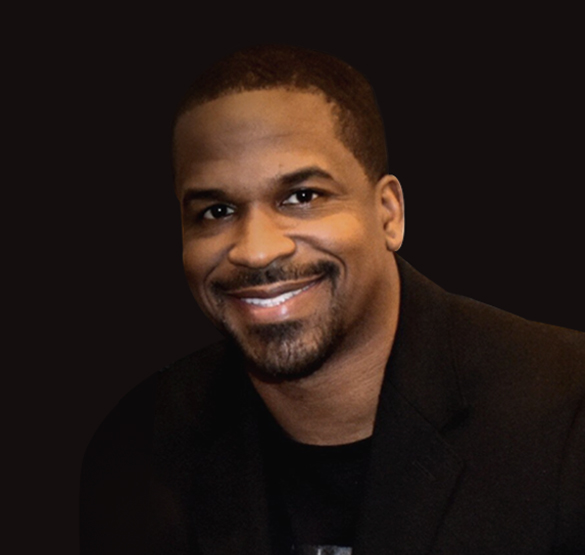 The Oklahoma Eagle News Wire
The Jet Award, named in honor of 1972 Heisman Trophy Winner Johnny "The Jet" Rodgers, is awarded to the top Specialist in college football beginning with the 2011 season.
This year, 2023, the first "Legendary Jet Award" for the year 2000 was announced this month.  Aaron Lockett, the former Kansas State All-American receiver and punt returner was name the "Legendary Jet Award" winner.
Aaron, who ranks as one of the five (5) best receivers in Kansas State history, often gets overlooked because of two (2) other wide-receivers in his own family.  Kevin (brother) and nephew (Tyler) also rank in the top five (5) best receivers in Kansas State history.
Aaron Lockett was an excellent wide out for the Wildcats in his own right from 1998 to 2001.  He did not disappoint in his attempt to fill his big brother's massive shoes in Manhattan.  In 1998, Lockett had 44 receptions for 928 yards and six (6) touchdowns as a freshman.  His play as a young player helped K-State quarterback Michael Bishop finish as runner-up for the Heisman Trophy to Texas Longhorns running back Rickey Williams.
As a sophomore in 1999, Lockett had 33 catches for 531 yards and three (3) touchdowns.  K-State would go 11-1 and finish no. 6 in the country, the Wildcats highest end-of-season ranking to date.
As a junior, Lockett had 36 catches for 584 yards and two (2) touchdowns.  Kansas State would win 11 games in a row for the fourth consecutive year, finishing as the #9 team in the country after winning the Cotton Bowl Classic against the Tennessee Volunteers.
What helped Aaron climb higher on the list of all-time greats are his accolades during his four (4) years at Kansas State.  He was a Second Team All-American as a punt returner in 2000.  In the year 2000, Lockett returned 22 punts for 501 yards averaging 22.8 yards a return, the best in the nation.  As a career, Lockett returned 54 punts for 845 yards averaging 15.6 yards as a returner and scoring three (3) touchdowns.  He also returned 28 kick-offs for 709 yards averaging 25.3 yards per return and one (1) touchdown.
Lockett was a four-time All Big 12 player for the Wildcats.  He played two (2) years in the NFL with the Tampa Bay Buccaneers and the San Francisco 49ers, as well as three (3) years in the CFL (Canadian Football League) with the Ottawa Renegades and the British Columbia (B. C.) Lions.
Since his professional football career, Aaron has served over 15+ years in the Oil and Gas industry.  He held several key positions in Finance, Strategy, Operations and Business Development.  Aaron Lockett is the Founder/Owner of Next Page Sports, a full-service sports agency that markets and represents professional athletes and coaches.
Aaron earned his bachelor's degree in Marketing & International Business from Kansas State University.  He also owns an accounting degree with a minor in economics.