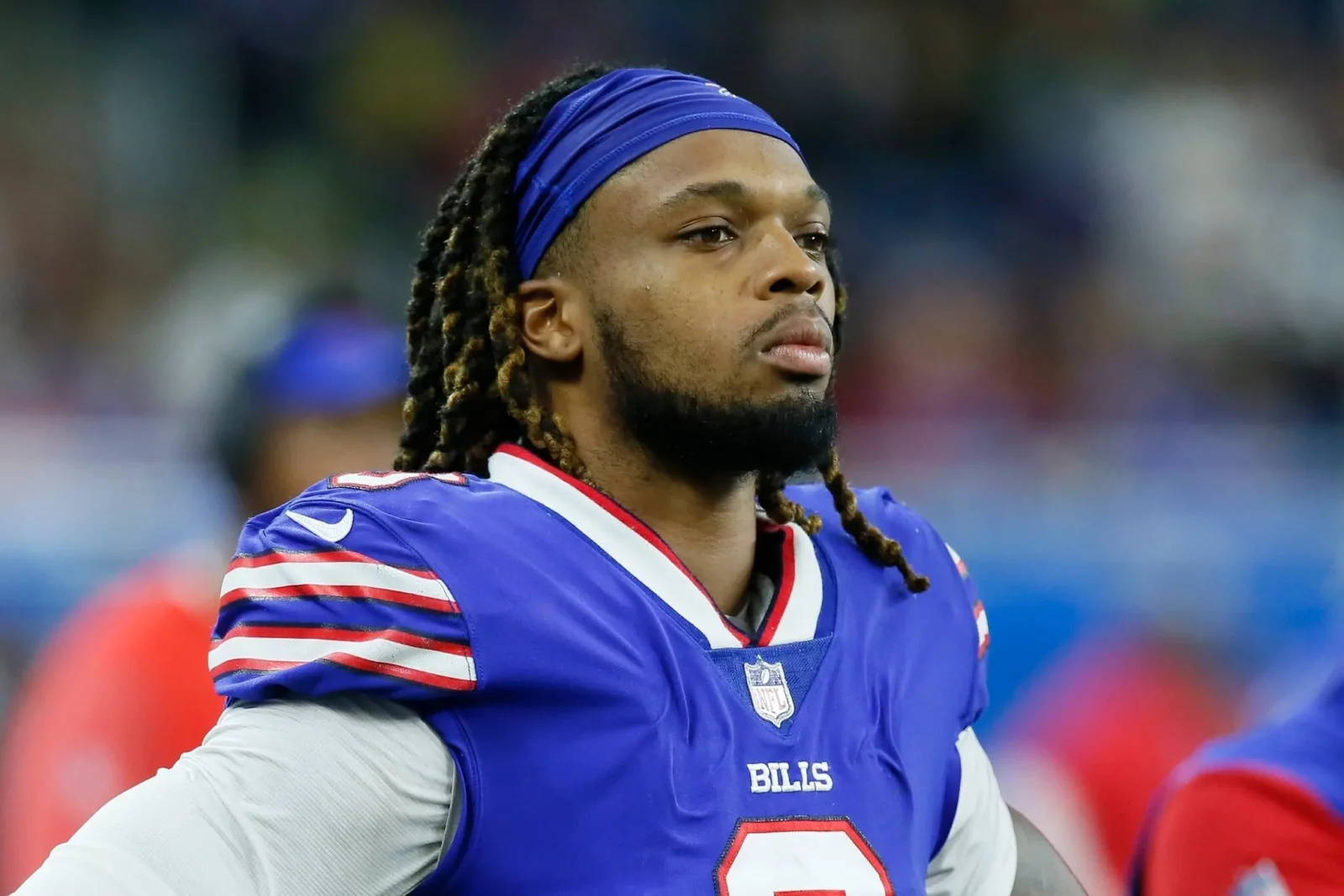 The family of Damar Hamlin expressed optimism even though his medical condition had not changed after a cardiac arrest.
The N.F.L. was facing one of its worst crises in decades as Buffalo Bills defender Damar Hamlin remained in critical condition on Tuesday after collapsing during a prime-time game in Cincinnati, raising fresh questions about ever-present serious injury in America's biggest sport.
Hamlin, 24, collapsed in the first quarter of a highly anticipated matchup with the Bengals on Monday night, forcing the league to suspend the game. As Hamlin lay on the field motionless, many of his teammates in tears nearby, doctors pumped his heart in a suddenly hushed stadium.
After Hamlin's heartbeat was restored and he was taken off the field by ambulance, to be transported to a hospital trauma unit, the coaches conferred with Shawn Smith, the head referee, and the players walked into their locker rooms. About 30 minutes later, the league formally postponed the game, and the Bills later flew back to Buffalo.
In a brief interview on Tuesday, Jordan Rooney, Hamlin's marketing agent, said Hamlin's family had no updates on his condition but remained hopeful.
 "They're strong, they're optimistic," Rooney said. "They're being patient as they can be." Rooney said he had been at the University of Cincinnati Medical Center all night and that the family had been in constant communication with the Bills.
The team said in a statement Tuesday afternoon that Hamlin remained in the hospital's intensive care unit in critical condition.
"We want to express our sincere gratitude for the love and support shown to Damar during this challenging time," the family said in a statement distributed by Rooney.
The league said in a statement the Bills-Bengals game would not be resumed this week and that it has not decided whether or when to finish the game. Both teams are vying for the lone bye in the first round of the playoffs heading into the last weekend of the regular season.
The dark turn was a reminder that the N.F.L. has become America's most popular league despite an always-present risk of injury. With the regular season winding down and the playoffs around the corner, the league has seen a high number of close contests and jaw-dropping plays, and has been richly rewarded by broadcasters and sponsors for them.
For the entire article go to: www.nytimes.com