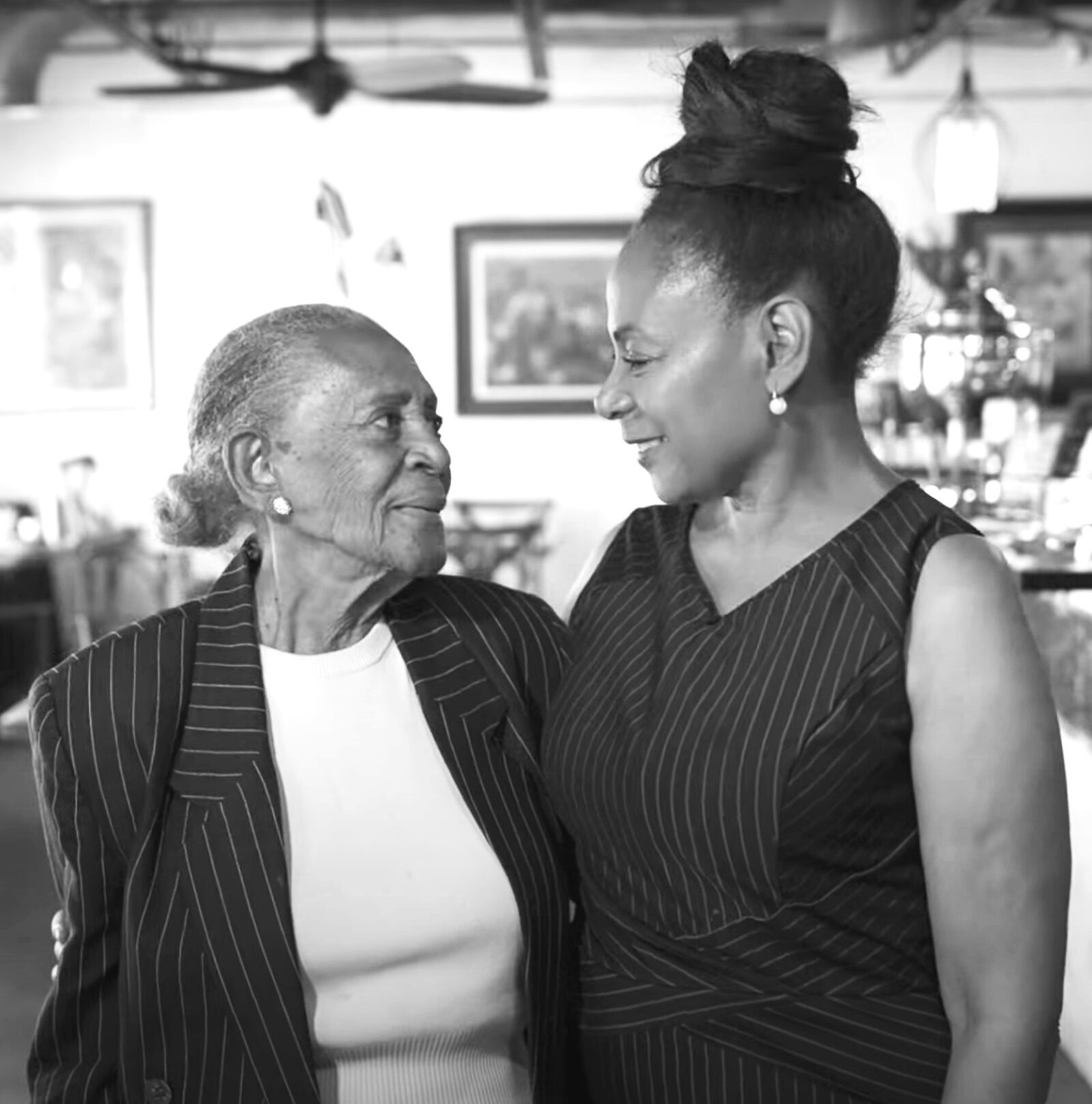 Gary Lee
The Oklahoma Eagle
---
Photos
Florence's Restaurant and Sam Levrault
OKLAHOMA CITY – When I went for lunch at Florence's Restaurant a few weeks ago, I did not need to look at the menu.
Although it was my first visit to the celebrated Oklahoma City eatery – which is celebrating its 70th anniversary this year – I knew what I wanted.
Of course, I was aware that the prestigious James Beard Foundation had bestowed its American Classics Award on Florence's earlier this year.
And I knew that the Food Network host had featured the restaurant in a broadcast and praised a couple of chef/owner Florence Jones dishes. But I wasn't thinking about all that. My appetite was focused on their smothered pork chops.
Throughout the night before, breakfast that morning, and all the way on the drive from Tulsa to Florence's, I could taste them. Some of the restaurant's regulars had recommended the dish, among others.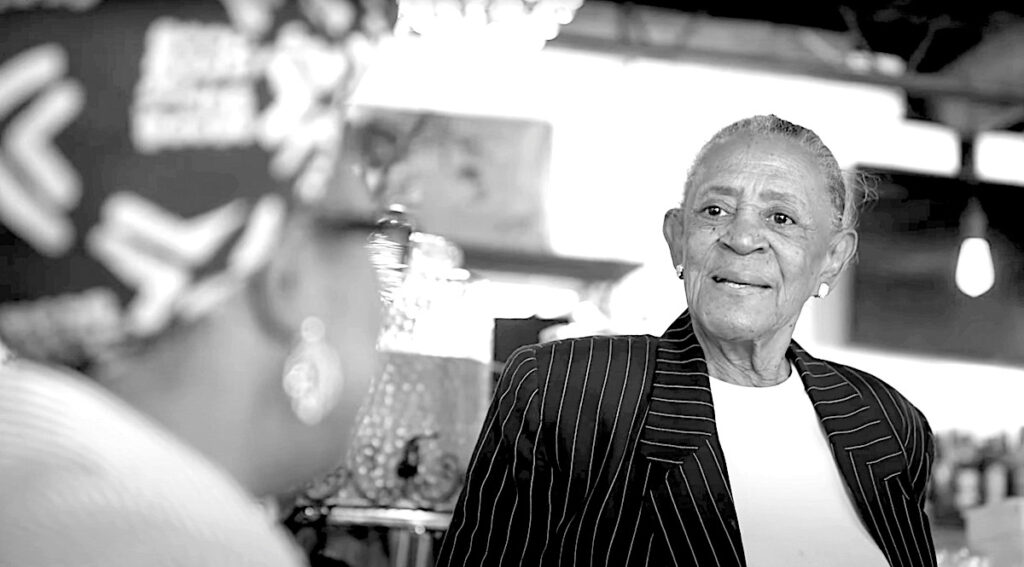 More importantly, the thought of smothered pork chops took me back to my grandparent's dining table in their rambling farmhouse in Lone Tree, Oklahoma. That's where I had last eaten the dish, some time back. Like just about everything my grandmother made, it wowed all of my taste buds all at once.
How would these match up?
Jones, the restaurant's founder, has been serving chicken and dumplings, candied yams, collard greens and just about every other down home country dish you can think since the early 1950s.
In an era when the average lifetime of a new restaurant is less than five years, the longevity of Florence's is an achievement. Its status as a Black-owned establishment and a stronghold in Oklahoma City's Black community only adds to the allure, at least among Blacks. The décor is basic. There's a bar but no wine or cocktail list.
But people don't come to Florence's for the ambiance or imbibement. They come for the fried chicken, the mac and cheese or any one of the Southern food dishes on the menu.
"We have daily specials – honey meatloaf on Wednesdays, neck bones on Thursdays; and so on," said Victoria Kemp, Jones's daughter, who assumed the role of running operations at the restaurant over ten years ago.
And boy do the diners come.
The place seats eighty and on many days every chair is filled. And those who can't get a seat sign up on the waiting list and wait over lemonade or iced tea on the patio.
"There is where you appreciate that taking your time in the kitchen pays off," said Oklahoma City food critic Greg Elwell, who runs the restaurant review website Iateok.com.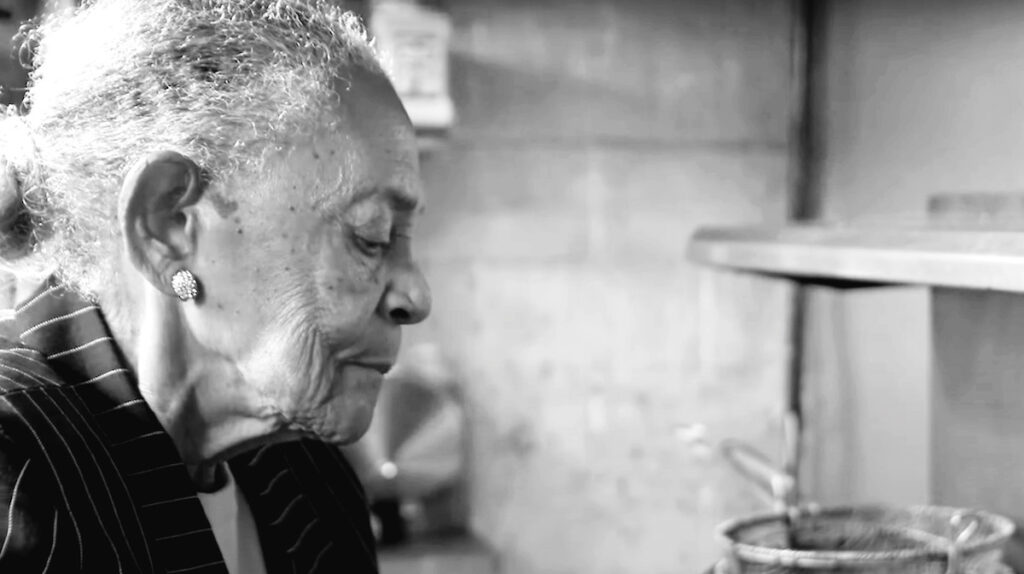 A national treasure
When the James Beard Foundation called Jones in February to tell her Florence's had captured the American Classics distinction, it nearly knocked her off her feet. The Beard Awards, presented annually to top dining establishments and chefs nationally, is as close it comes to the Oscars for American restaurants and cooks. The James Beard Foundation honors members of the American food, beverage and hospitality industries who demonstrate excellence in their respective fields. Winners show exceptional talent and creativity in their craft and commendable leadership among their colleagues and peers. The American Classics award is presented to local restaurants whose dishes have "timeless appeal."
Florence's Restaurant is the only Oklahoma restaurant to ever receive a James Beard Award. Florence and Kemp went to Chicago in June to receive their honor at the annual Jams Beard Award ceremony.
"Of course, I was surprised that someone like me coming tiny Boley, Oklahoma and serving up simple country food that I could ever receive an award like this," Jones said in an interview with the Oklahoma Eagle. "It's a miracle and now I know miracles really happen."
In a video reacting to the award, she says the achievement could never have been reached without Kemp, her daughter. Kemp has been the restaurant's operating partner for the past several years.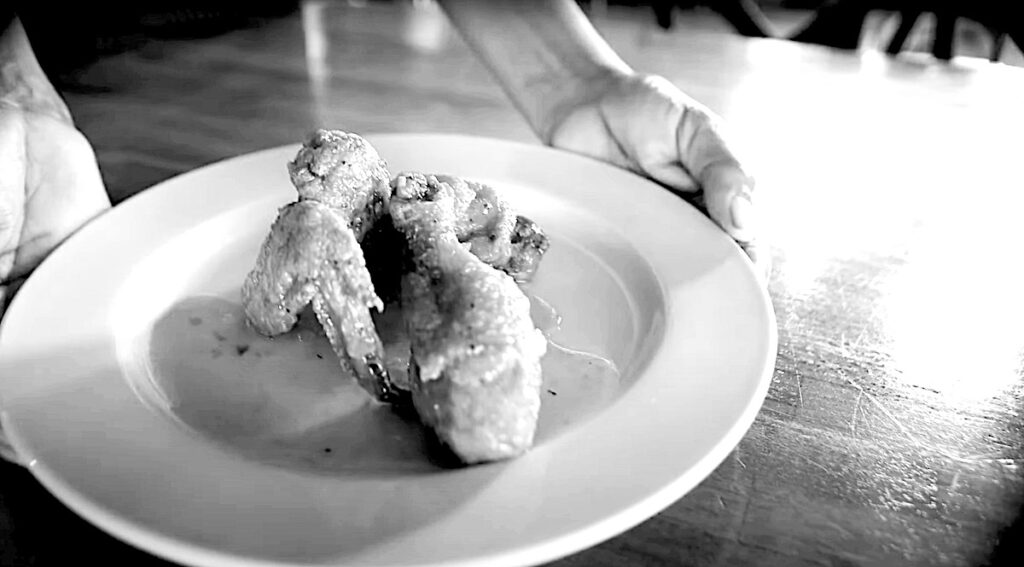 Florence draws from her roots
Florence Jones life story – her humble roots and rise up from them – are part of the lore of the restaurant.
After a lunch at Florence's one Friday afternoon, Jones and Kemp sat and shared their narrative with the Oklahoma Eagle.
Jones was born and raised in Boley, one of thirteen remaining of Oklahoma's Black towns in Oklahoma. The family's roots were in Vernon, another of the state's Black towns, Kemp explained, but they moved to Boley in the 1920s in search of a better life.
For Jones parents, Robert and Elizabeth Jones, and their five children – as for many of the farming families in Oklahoma's Black towns – the daily preparation and eating of meals were major events.
"We had a lot of fried chicken and squirrel, my dad liked to hunt," Jones recalled.
"We had cows so there was a smokehouse full of meat We raised peanuts and corn. And of course, we can a big garden."
She added, "I helped my mother in the kitchen. I churned butter, plucked chickens, baked and cooked meals."
In 1952, Florence started brainstorming about what she could do for a living.
"I had just finished high school and needed a job," she said. "I had done domestic work, and I didn't want to do that."
So, at age 20, she opened a small joint on 4th Street in the heart of the Black neighborhood in northeast Oklahoma City.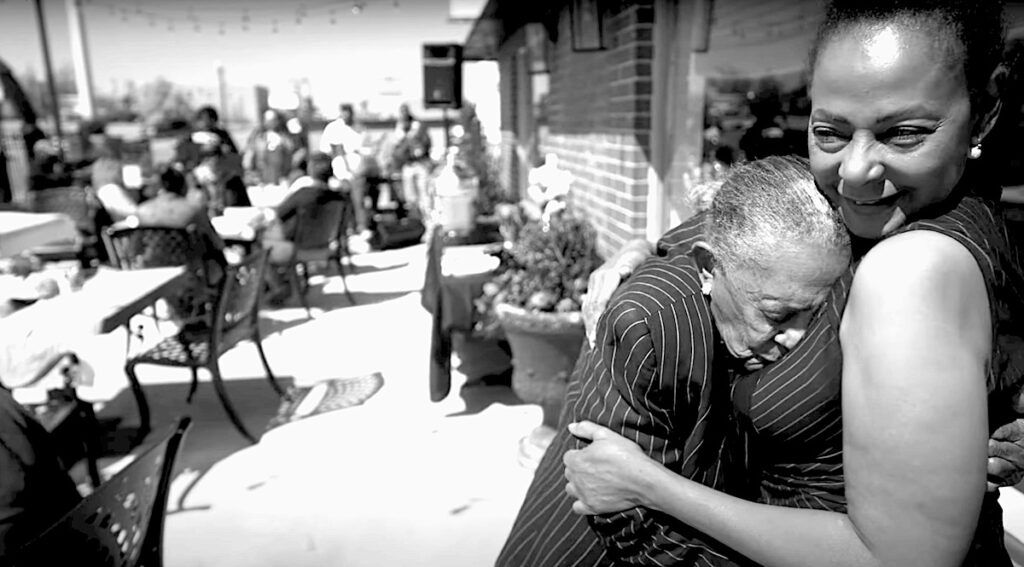 "Hamburger meat was 22 cents a pound, so I made a lot of burgers and meatloaf," she recalled. "Everything was in one room. You could see me cooking one minute then washing the dishes the next."
The dishes, cooking and whole dining experience of Jones's Boley childhood is the inspiration for the menu at Florence's.
"The food we serve is really the food that my grandparents grew and made," Kemp said.
"It's exactly what my grandparents made and what she grew up eating."
Some restaurant critics say that one test of a restaurant for first timers is the first thing that hits your mouth there. After my colleague and I ordered, the server brought out fresh warm bread, a Mason jar of grape Kool-Aid and a glass of lemonade The bread was mouthwatering. The Kool-Aid had just the right sweetness. The lemonade, too, was a perfect balance of tartness and sweetness.
And then came a platter of pork chops, slathered in gravy. The chops had a lightly dredged crust cooked to a perfect crisp with a salty, peppery pop. The gravy softens the crust and brings a layer of richness. They had just the right balance of savoriness and flavor. And, yes, they rivalled my grandmother's. And the sides – collared greens, candied yams, mac and cheese – each finely calibrated in flavor, could easily have been a stand-alone dish of its own.
If I had only those pork chops and the accompanying dishes, I would have been thrilled and declared Florence's worth the drive from Tulsa.
But then, out came one mouthwatering dish after another. There was the Yammed Fried Chicken, one of the restaurant's signature dishes. Its chicken covered in a sauce of yam and fried.
When Food Network host Guy Fieri Jones featured Florence's on the "Diners, Drive-Ins and Dives," series in 2020, Jones walked him through the process of making her signature "Yammed Fried Chicken" dish. It involves blending humongous portions of sugar and cream in the batter along with the yams, covering the chicken in the mixture and frying it.
There are also her original "fried spare ribs," chicken and dumplings, mac and cheese. And every dish was a delight.
Florence's secret sauce
Serving up a couple of great lunches is one thing, but how did Florence's earn a reputation worthy of a James Beard's attention?
In Florence's case, the secret starts with their products.
"We make everything from scratch," Victoria explained. "We don't' use any produce from a can."
When possible, they use Oklahoma-raised or -made products when they can. That includes flour and corn meal from the Shawnee Milling Co., which started in Shawnee in 1906 and is about 38 miles southeast of Oklahoma City; syrup, mustard and jam from Griffin Food Co. that opened in Muskogee in 1908; and meat and chicken from local purveyors.
Maintaining consistency in the quality of dishes is also key. Kemp comes in every morning and makes the day's specials. Florence also leans into the cooking on a semi-regular basis.
"Florence is old school, using a couple of handfuls of this, a few sprinkles of that," Victoria said. "I measure everything. So, the meatloaf tastes the same every week."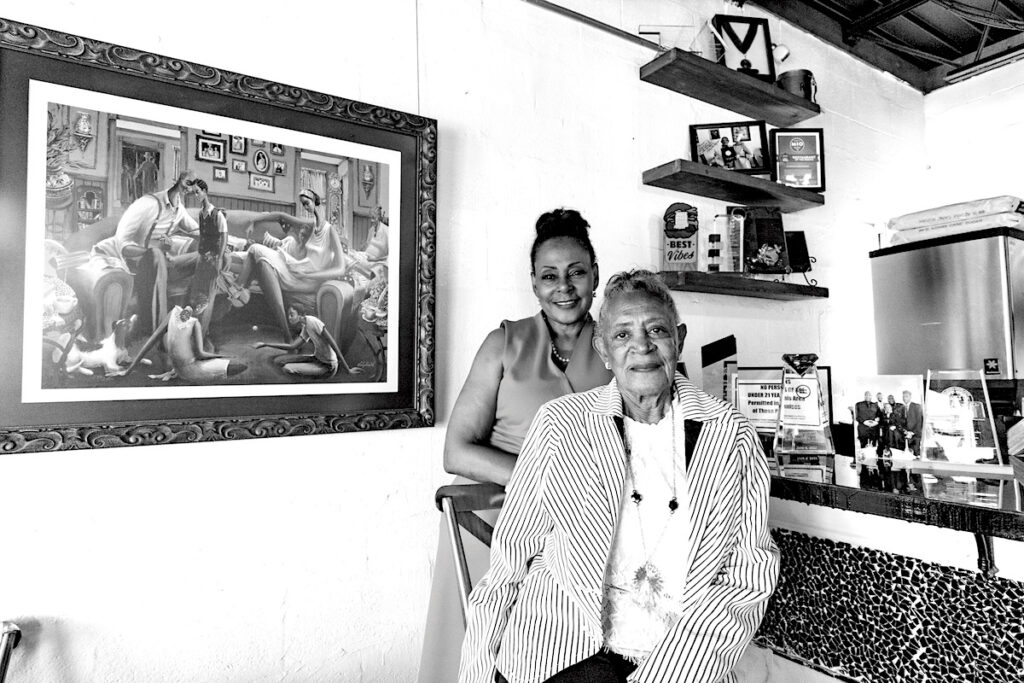 Many of the cooking methods are old school.
"We still cut up our own chicken, we work with the whole bird," Kemp said. "And we squeeze our own lemons for lemonade. People buy it by the gallon."
Two young African American women – Florence's distant relatives – come in daily and make the ten vegetable dishes on the menu.
What drives it all is the combined drive to perfection that Jones and her daughter Kemp share. Jones greying hair and diminutive figure, and Kemp's fun-loving demeanor belie a determination to make every dish perfect.
"We start in the morning with a fresh chicken, some greens and a few spices," Kemp said. "Before we know it, we're serving a menu of twenty dishes to eighty people. And then we turn around and do it again the next day."
Florence's Restaurant
About: A family-owned business since 1952.­­ Among its many home-cooked meals, it's famous "Yammed-Fried Chicken" and "Honey & Heat Fried Chicken."
Where: 1437 Northeast 23rd St., Oklahoma City, Okla. 73111
Opening Hours: 11 a.m.-6 p.m., Monday-Friday
Phone: (405) 427-3663
Menu: Two menus available for dine-in and takeout
Website: www.florences.restaurant
FB: www.facebook.com/FlorencesRestaurant/;
TW: FlorencesRest