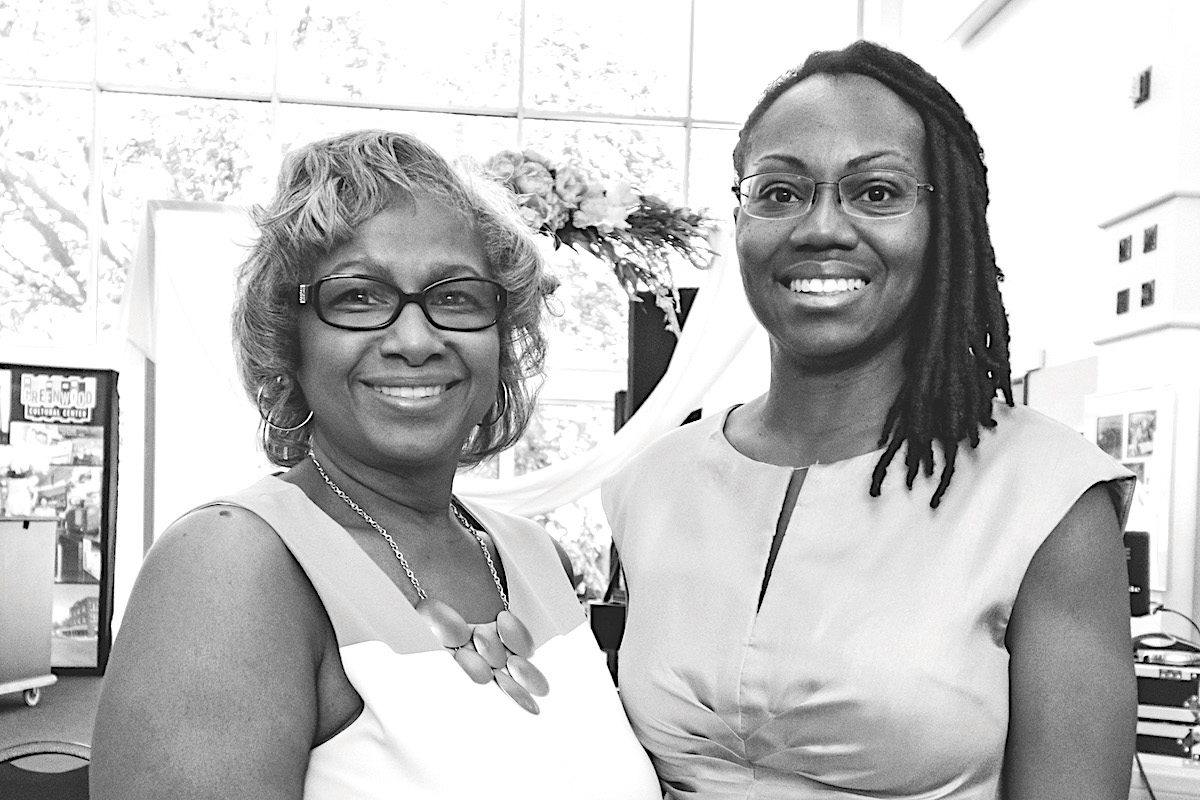 THE OKLAHOMA EAGLE
---
PHOTO
Sam Levrault
It has been 50 years since the passage of the landmark Title IX and Sex Discrimination legislation, which prohibited discrimination based on sex in federally-funded education and activity programs, and was the catalyst to open up opportunities for women to play competitive sports on par with men's programs.
But few will remember that the legislation also launched a new global industry: the sports bra.
The prototype was actually called a "jockbra" in 1977, with two athletic (jock) straps sewn together to keep women's breasts from bouncing during physical activity. The outcome was a groundbreaking invention trademarked and marketed as the "Jogbra." Over the years, inventors have looked for a better bra that will perform to reduce the bounce, and help women remove barriers to participation in sports and better health.
In 2008, Tulsa entrepreneur Chantelle Lott joined the search for better solutions to "reduce the bounce," for fuller- busted women. Her primary motivation was to help women improve their health. The "Bounceless Control Sport Bra" was designed in 2015, patented in 2019, and completed its journey to the online market in 2021. Lott co-founded Bounceless with Debra Edwards, who also serves as chief financial officer.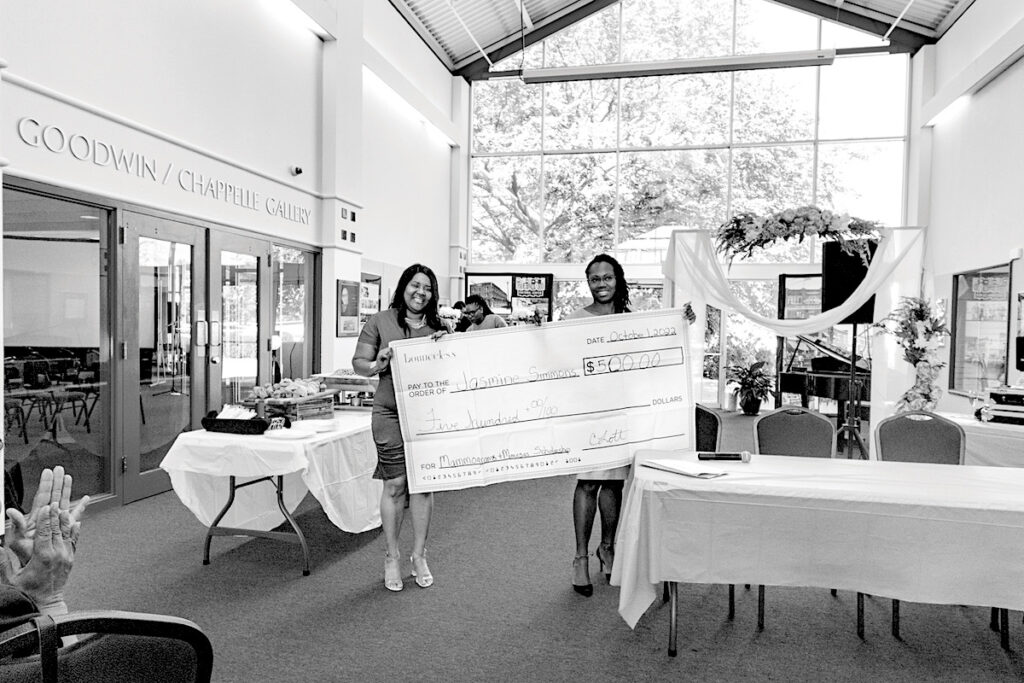 Lessons from experience as an athlete
As a former track athlete at the University of Tulsa, Lott said she could relate to women who need extra support.
"I was running track since middle school, and by the time I was in high school and college, in 2003, I was wearing two or three bras at the same time just to compete," she recalled.
In the process, she learned that breast movement was ranked fourth as a barrier to exercise after lack of energy, time constraints and health reasons. Women are discouraged from participating in physical activity because breast movement during exercise can be painful and embarrassing, Lott said.
Finding a good support in a bra is important, whether it's for walking, yoga or running and lifting weights. That's resulted in many different types of bras, from low impact to high impact, and at least seven styles. Even with all the variations, the search for the best bra continues. Consumer websites, like Tom's Guide, offer annual recommendations.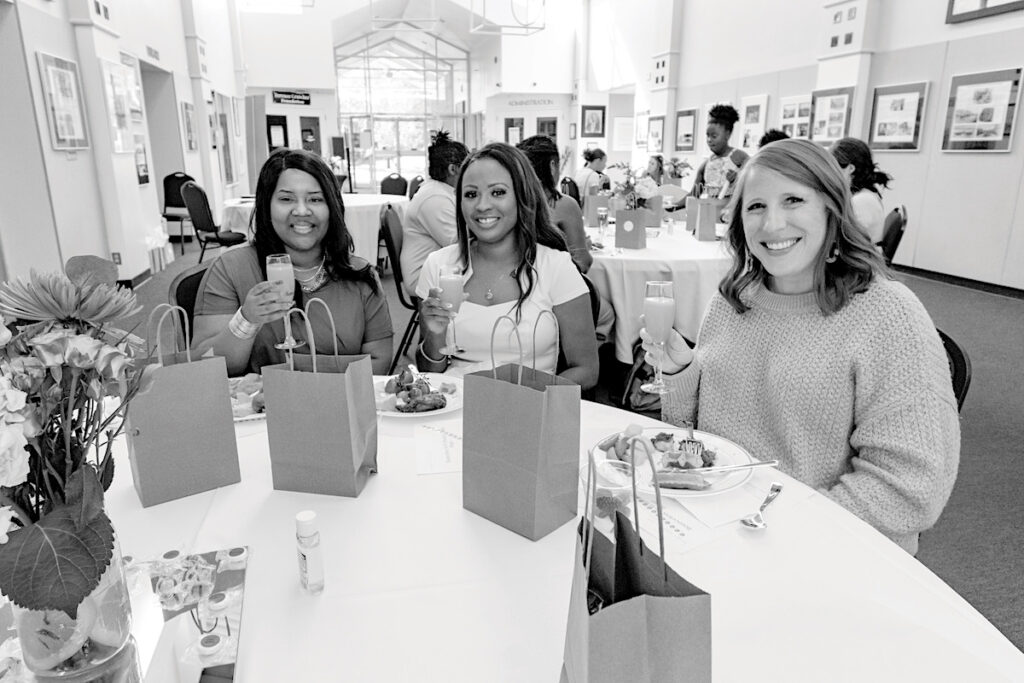 Coping with pain and discomfort
The University of Houston recently accepted the Bounceless Control Sports Bra to be part of a scientific study focused on performance to reduce pain and bounce. Test subjects will be asked to perform certain exercises while wearing sensors to measure the level of bounce reduction, Lott said.
"There is also a portion of the study where they ask about pain in the back, neck and shoulders that women with fuller busts typically experience," she said.
One in five women say that breast movement during exercise, which can be painful, is a barrier to workouts. Even walking for exercise can cause fuller busted women discomfort. The correlation between exercise and health is evident, but breast movement is still the fourth reason that women give when asked about barriers to exercise, preceded by low energy, time constraints, and health.
Lott, a transplant from Texas, remained in Tulsa after graduation, because she has enjoyed being part of a growing city and culture. As an entrepreneur who is Black, she is also concerned with health disparities in the Black community.
"Women say they are embarrassed or uncomfortable about going to the gym because they don't have the support they need, and it becomes a stare-show sometimes," Lott said. "We don't want that. We want you to work out and be comfortable."
To encourage more public discussion on breast health, Lott hosted "Mammograms and Mimosas" on Oct. 1 to kick off breast cancer awareness month with a panel of Tulsa breast cancer survivors and breast health advocates. It's important that women have more knowledge about their breast health and know what to do to avoid risks and to have regular exams, Lott explained.
A subject girls should discuss
At the event, panelist Alisha Patterson said educators should be engaged in the discussion to encourage girls at younger ages to talk about breast health and know the signs of breast cancer.
"If we start there, then those women are going to be more informed, so as they're going through the years, they're going to be doing self-breast exams and getting yearly mammograms. I would love to see some programs that are inside schools to help," Patterson said.
Athletes know well that sports bras are an essential piece of equipment for sports and physical activity. But the sports bra is not "top of mind" for a lot of people, especially men and especially as a device for improved health, Lott added.
"It is surprising. Men are listening to this story and will come up to me and say they had not thought about it that way, and honestly, I don't think many women think about it. So, the Bounceless bra is an educational piece because we talk about those things. I want to get more people to focus on other aspects of health as well," she said.
To create more opportunities for education, Lott awarded a $500 scholarship for health related studies to Jasmine Simmons, a Tulsa Community College student who will be attending Oklahoma State University in the spring. At the event, Anita Williams, a nurse practitioner and owner of A&M Health Clinic, was recognized with a new "BOLD award for Beyond the Call of Duty." Talisha McLain was the recipient of the "Overcomer" award. McLain, a Tulsa mom, has been very open about her journey, sharing her experiences with others.
Lott has been a guest and a host at business forums. Pop-up shops allow customers to see and feel the bra.
MORE INFORMATION
Visit Bounceless' website bounceless.com. Buyers may purchase the bra for $85 online, with an option for four installments to pay, and have it delivered immediately. The bra is ready for wholesale, and Lott said they are working to establish wholesale partners.