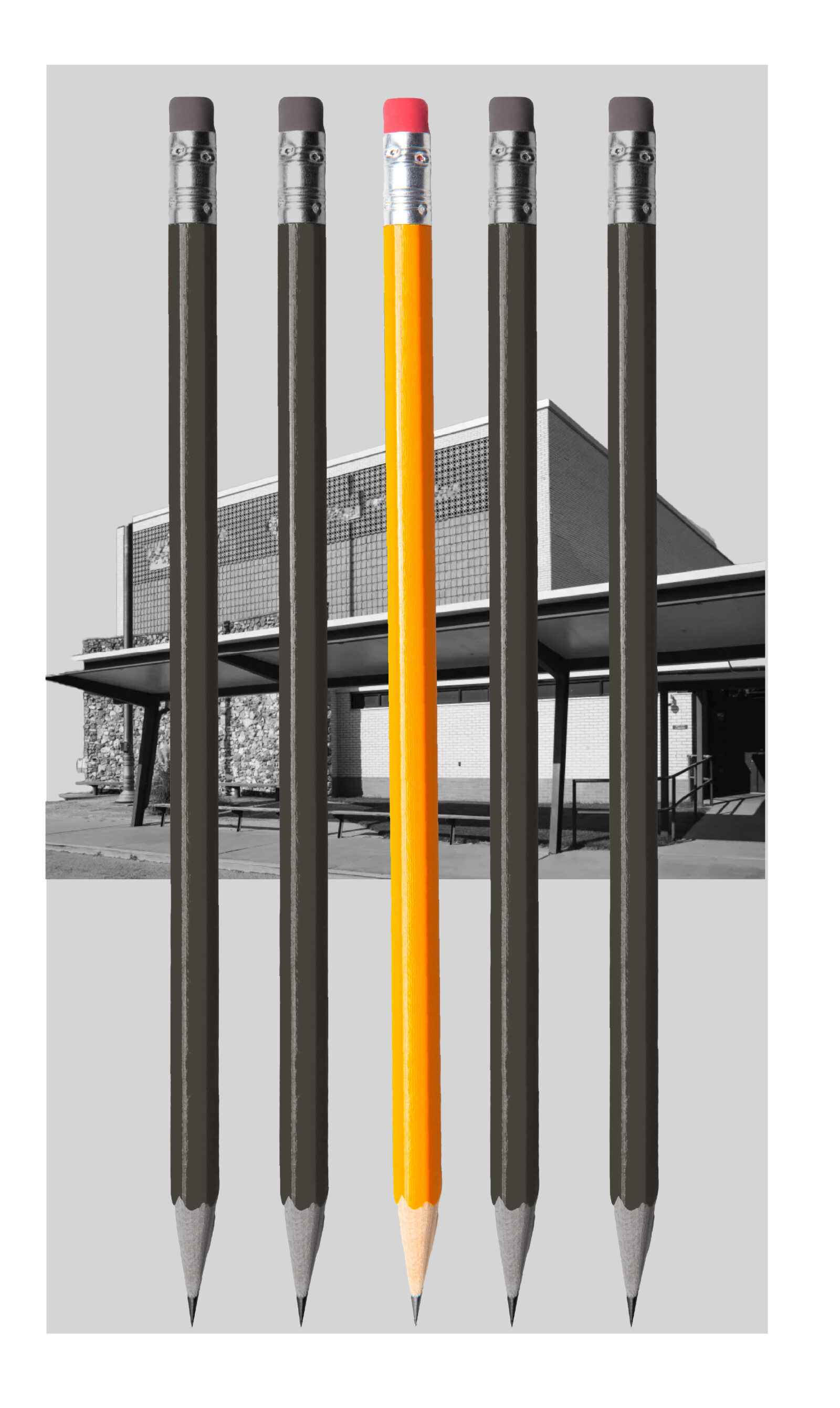 THE OKLAHOMA EAGLE
---
PHOTO
THE OKLAHOMA EAGLE
On Sept. 30 after McLain ended their homecoming game, a fight broke out between a group of young men when a teenager pulled out a gun and began firing into a crowd. In the aftermath of the shooting, four people were injured, including junior Terron Yarbrough, 17, who was shot in the torso. Witnesses and relatives said Yarbrough had been trying to flee the shooting spree. Tulsa police said the teen died outside the stadium.
The others three shooting victims were a 9-year-old girl, a 17-year-old boy and a 20-year-old woman. They were all treated for gunshot wounds and released from local hospitals.
The incident occurred outside McLain's football stadium just as the school's homecoming game with Miami High School ended. The players were shaking hands at midfield when the fight and gunfire erupted.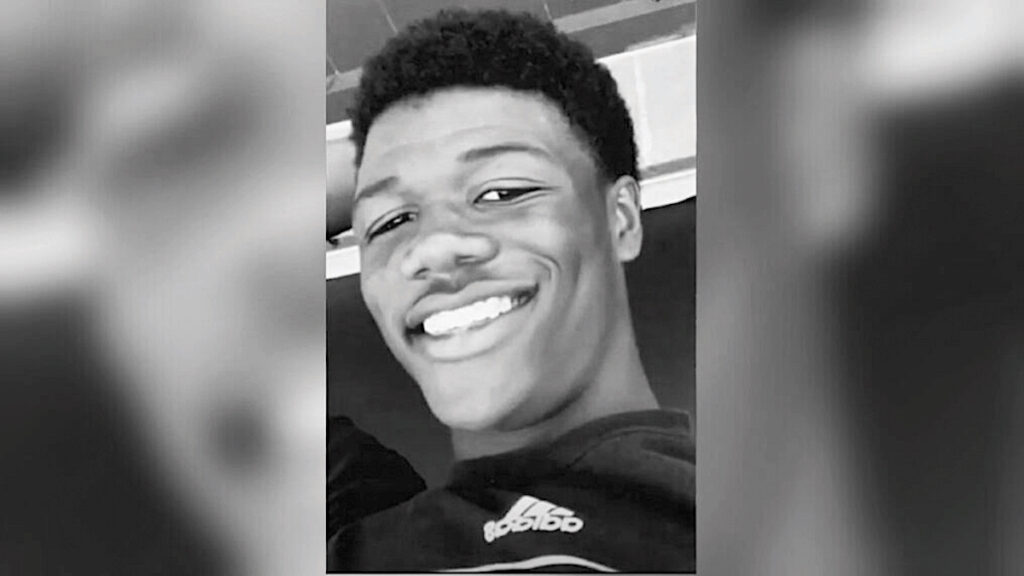 On Oct. 8, Tulsa police charged 16-year-old Niavien Lee Golden in the shootings. Golden surrendered to police after they issued an arrest warrant for him. He faces charges of first-degree murder in Yarbrough's death and three counts of shooting with intent to kill the three people, who survived. Police say that even though Golden is a juvenile, he will be charged as an adult.
According to an affidavit, a security guard said Golden was involved in a fight with some others near the football stadium. Golden allegedly pulled out a gun when the guard intervened and started to fire indiscriminately at those around him.
Terron "was goofy, he was playful, he was a prankster, and the fact is this world is less," said Regina Yarbrough, his mother in a media interview.
Regina Yarbrough said Terron wasn't in a gang and was just an innocent bystander when a fight broke out between other people.
She has alerted the public not to donate to any online fundraising efforts claiming to have been created on behalf her son and her family. She said they are fraudulent accounts.
"To all parties that it concerns, please do not send monies to any GoFundMe accounts on my son's behalf," Regina Yarbrough posted on Facebook. "We have been informed that even in this time of grief, there are some that see our loss as an opportunity for profit. We are fully capable of providing for our own. We have more than enough family friends and loved ones to celebrate the life of my beloved son Terron Yarbrough."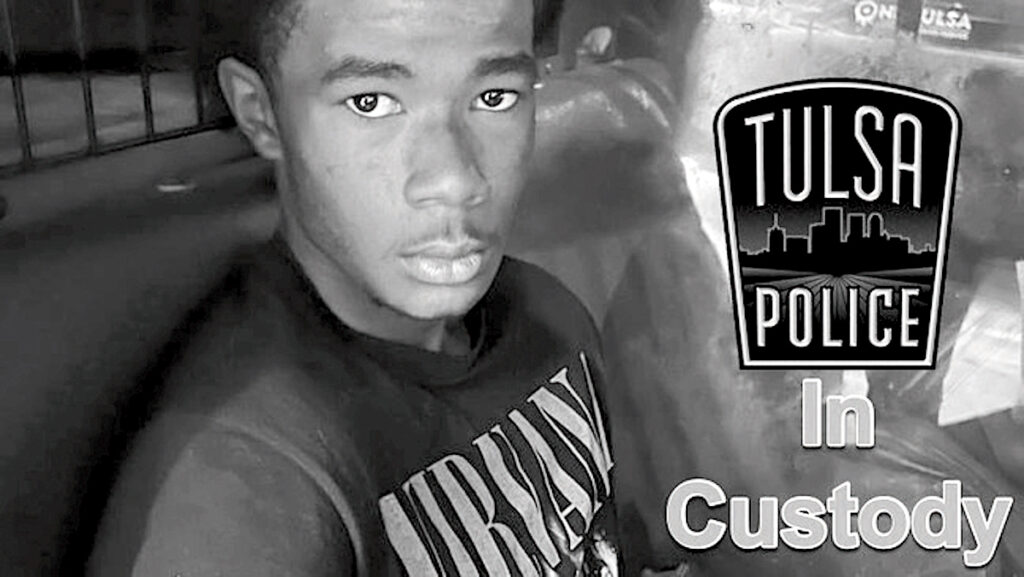 McLain still in shock
At McLain, students slowly trickled back to classes last week. The school closed for several days after the shooting. With many students still shaken, special grief counselors were on hand to provide support.
'The shooting was tragic," said Darryl Bright," a North Tulsa community leader, in an interview with the Oklahoma Eagle. "But the security situation at schools is not about a single incident. And it's going to take more than a few days to address it."
Since the shooting, additional Tulsa Public Schools' police officers have been deployed at McLain, and several new safety protocols have been introduced. They include a ban on head coverings and mandatory searches of bags and purses. All students are also now required to wear their school ID while on campus. And students will be scanned with a handheld wand to check for metal objects before entering the building.
All visitors, including parents and volunteers, will be allowed only through the main entrance along Peoria Avenue and will have to sign in at the office and show identification.
What further steps must be taken to enhance safety at McLain and other schools was a topic of discussion at the latest Tulsa Public Schools board meeting on Monday, Oct. 10.
School board make changes
During the meeting, Tulsa Superintendent Deborah Gist paid tribute to Yarbrough, the student who was killed. "He was loved and respected and had a remarkable future," she said.
However, Gist added, "this is not just a McLain school issue. And it's not just a Tulsa Public Schools issue. It's a community issue. And it requires all of us working together to develop sustainable solutions that will serve every school."
Other board members pushed for concrete steps.
Of course, there was chaos and shock… Some people ran for cover when they heard shots. That's expected

SGT. DEDLORN SANDERS, Tulsa Police Department
Board member Jerry Griffin called on Gist to put out a call for a national organization to review the safety measures at all of Tulsa 69 schools that educate more than 32,000 students.
The board is scheduled to consider the proposal at its next meeting.
Board member Jennettie Marshall also questioned how decisions are made in deploying security forces and allocating resources for security systems in different schools. Marshall represents McLain's school district, which includes most the schools in North Tulsa.
Gun violence in Tulsa
The McLain shooting drew attention to a dramatic rise in shootings and other violent crimes across Tulsa this year. So far, in 2022, 78 murders have been reported in Tulsa County, according to the Oklahoma Bureau of Investigation. That is nearly double last year's rate.
The McLain killing was the fourth fatal shooting Tulsa police responded to that same day of Sept. 30, and the second involving juveniles.
"We have guns in the hands of people that should not have guns," Tulsa police Chief Wendell Franklin told the Tulsa World.
During Monday's school board meeting, Jorge Robles, TPS's chief financial and operations officer, gave a report about the current and proposed safety protocols at schools. There are site-level committees to develop campus-specific response plans, a student-designed anonymous hotline for tips, de-escalation training and deploying metal-detecting wands to use at random intervals on secondary campuses, Robles said. He added that schools also make sure external doors are locked rather than left propped open.
Robles explained that the district has a reunification plan for each campus in the event of an evacuation or other emergency. However, under questioning, TPS staff said the plan was not deployed in the aftermath of the Sept. 30 shooting at McLain, since the violence happened after the football game had ended rather than during the school day.
Robles also reported that the district's most recent bond package included $166 million for security measures, including new surveillance cameras, adding secure entries on campuses and replacing intercom systems.
In recent weeks, TPS officials have reported finding students with guns both at East Central High School and Phoenix Rising Alternative School, which it operates with the Tulsa County Family Juvenile Justice Center.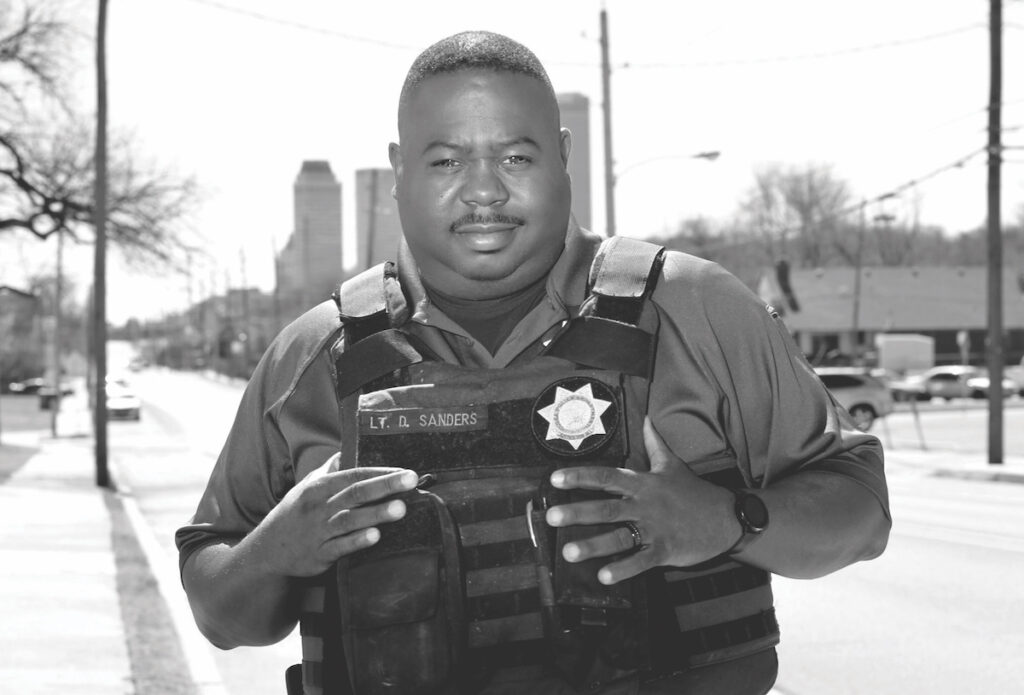 Police at the McLain scene
"Of course, there was chaos and shock," Tulsa police Sgt. Dedlorn Sanders, who was on duty during the McLain-Miami game. "Some people ran for cover when they heard shots. That's expected," Sanders told the North Tulsa radio program News You Can Use. "Others were just frozen. That happens, too."
As a 1985 McLain graduate and former football coach at the school, Sanders said he felt particularly emotional about the incident.
"Anytime there is a shooting, and a young person dies, it's a terrible thing," he said. "But in this case, it hit me particularly hard. The homecoming is supposed to be a positive community event. Why would someone want to just jump in and ruin that."
Sanders feels that the type of clash that occurred can be prevented. "Parents need to communicate with their keys, know where they are and what they are doing," he said. "We need to get back to the tradition of families showing up for sports events to support their kids."