John Neal
The Oklahoma Eagle
---
ILLUSTRATION
The Oklahoma Eagle
Tulsa Public Schools opened Aug. 18 already faced with major issue: A shortage of 100 teachers.
George Washington Carver Middle School, Booker T Washington High School and other schools in North Tulsa are among the 78 schools and charter partners across the city that are struggling to fill vacancies. The shortfall includes some positions that are critical to core content instruction.
Tulsa Superintendent Deborah Gist described the situation at a recent Board of Education meeting as at "catastrophic proportions."
In an interview with The Oklahoma Eagle, Gist blamed the vacancies on inadequate funding for schools by the state Legislature.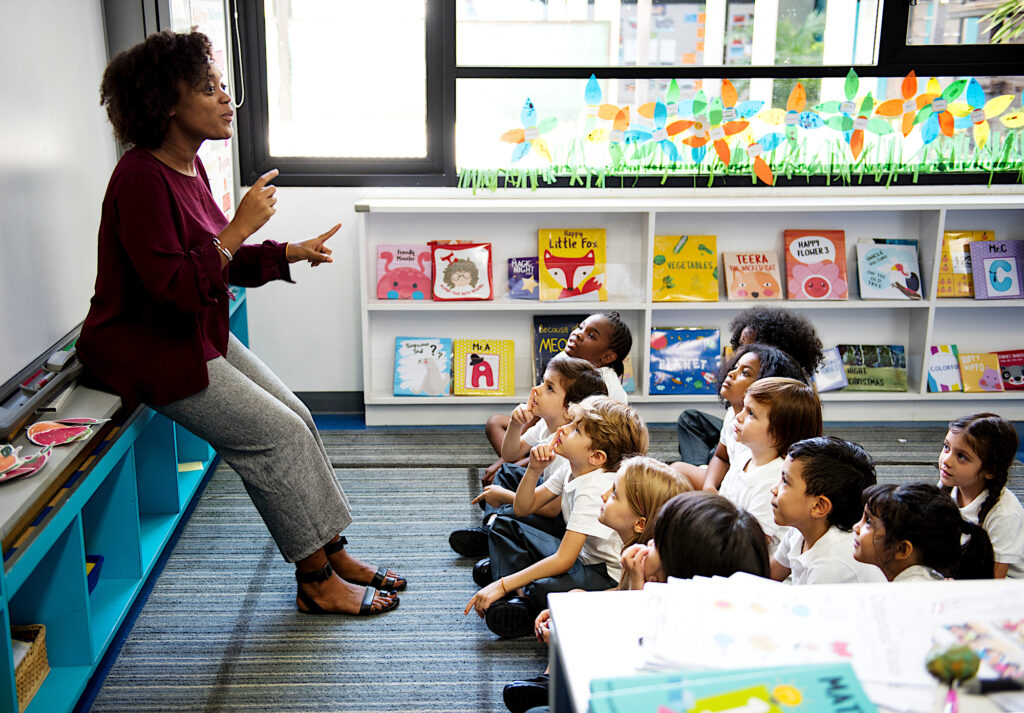 The superintendent said that the school board had made gains in hiring teachers in recent weeks, but they were still scrambling to fill 100 classroom teaching positions. She explained that 31 of the vacancies are critical teaching vacancies, meaning they involve teaching core curriculum. Core curriculum teaching is fundamental at the elementary school level. This shortage necessitated an "all hands-on deck approach," she said.
One practical consequence is that Gist and Tulsa School Board President Stacey Woolley are teaching classes. Gist is teaching a first-grade class of approximately 30 students.
In addition, Gist said over 200 of her teaching staff are teaching under "emergency certificates." Emergency certificates are issued for teachers that lack all the qualifications set forth by state standards. Statewide the number of teachers who fall in this category has ballooned to almost 4,000 in recent years.
Teacher salaries
Oklahoma ranks "34th nationally in average teacher salaries," according to the Oklahoma Education Association. But even that low ranking can be misleading, Gist said. She offered the following example: "They have the option just a few hours away in cities like Dallas where the starting salary ($60,000) is more than an Oklahoma teacher will earn after a decade in the classroom." Tulsa's starting teaching salary is $40,000.
Lauren Partain, TPS's senior manager of communications, said there were similar examples of higher teacher pay in Kansas and Arkansas. Teacher pays can vary from state to state and school district to school district. This is because wealthier school districts garner higher property taxes to fund public education. But the state contribution to education and the minimum bar it sets for teacher pay and other outlays is key to understanding most disparities.
A teachers' strike in 2018 caused Oklahoma legislators to try to play catch up in teacher pay. At that point, Oklahoma's teacher salaries ranked near the bottom in the country according to the National Education Association.
So, state legislators boosted the starting pay for teachers by $5,000 and $6,100 on average for all teachers and $1,250 for professional supporting personnel. Subsequently, they also contributed another $1,220 that "was put into the budget with the expectation that districts would provide an average increase of $1,220 per teacher," Oklahoma Department of Education spokeswoman Leslie Berger told the Eagle.
While those increases helped for a while, Gist explained, they "have been gradually overtaken by inflation" and lower state funding. The minimum starting salary for Oklahoma teachers, established by law, has been stuck at $36,601 for the last five years, as published by the Oklahoma State Department of Education.
Expenditures per pupil
But that is far from the whole story. A more significant aspect of the crisis can be better understood when overall per pupil expenditures are examined. According to a U.S. Census Bureau report, Oklahoma ranked 47th of the 50 states in 2019 per pupil expenditures and remains there per later reputable studies. This per pupil expenditure shortfall affects more than teaching staff. While Tulsa teacher vacancies number 100, supporting professional staff vacancies are 276 as of August 24, according to TPS's Partain.
These vacancies are:
68 school-based support staff 
32 in transportation
62 in child nutrition
114 in other operations
Oklahoma not only ranks 47th in the country in per pupil expenditures, but all the six states surrounding Oklahoma provided higher per pupil investments. In FY 2020-2021, the National Center for Education Statistics, posted on the OSDE website as official, determined that per pupil was $10,086.51. The National Center for Education Statistics FY 2020-2021 calculated Oklahoma trailed the regional average by $1,825 per student. That amount multiplied by roughly 700,000 Oklahoma students is a shortfall of $1.28 billion annually to attain the surrounding state's average.
Additionally, traditional brick-and-mortar public schools are losing significant state aid when funds are diverted to charter schools. The Eagle examined the TPS financial records for changes in revenue over the last five fiscal years. State revenue contributions dropped millions of dollars comparing FY 2018-2019 to the current school year per the Tulsa district's budget documents. For example, the current fiscal year General Fund budget reflects a reduction in total state aid of approximately $13.5 million compared to the prior year.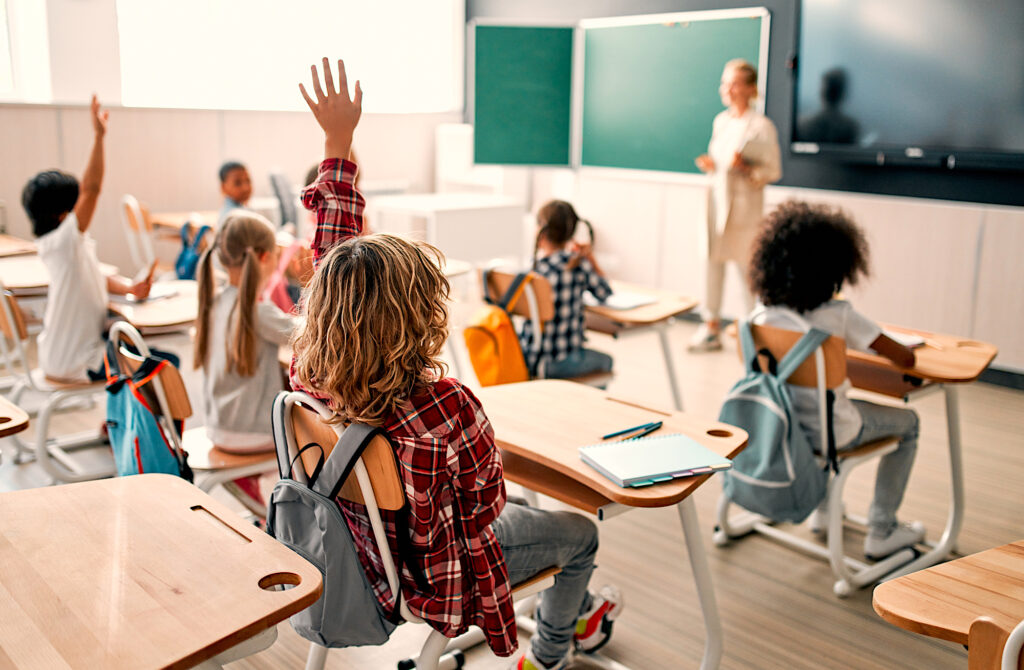 A new study calls for changes
Last month, Oklahoma's Legislative Office of Fiscal Transparency released a report pointing out that "Oklahoma's school funding formula has remained largely unchanged since 1981… and fails to account for the needs of today's students."
The report recommended more funding for specific grade levels, English learners, and economically disadvantaged students and "additional investments for school districts with concentrated poverty."
Oklahoma schools, particularly TPS, would benefit from these funding formula changes. However, the report did not state how much those changes would increase state or TPS funding.
However, in recent years Gov. Kevin Stitt and the GOP-majority Oklahoma legislators have focused on cutting taxes instead of improving funding for public schools. This has included proposals to cut income taxes for the wealthiest and abolish corporate taxes altogether.
Culture wars and funding
Concurrent with failing to fund public schools adequately, Republicans at the state and local levels have waged culture wars on our schools, seeking to ban books and falsely accusing schools of teaching critical race theory, which has never been taught or used in the state's public school curriculum.
In addition, as the Eagle has reported, TPS lost its bid to appeal a decision by the Oklahoma State Board of Education that downgraded the state's second largest school district to "Accreditation with Deficiency," for violating H.B. 1775. TPS has been fighting the complaint filed by Amy Cook, a white Memorial High School biology teacher, filed a complaint alleging that a TPS training course "shame white people for past offenses in history," and violated state law.
Some educators say these actions by Oklahoma's ultra-right legislature seek to suppress the discussion of racism in America. 
Immediately following that decision by the state board not to reconsider the downgrade, Gist tied the effects of this law together with the lack of funding for Oklahoma schools. In a publicly released statement, she said:
"This year, Oklahoma's decades-long challenge of underfunded and understaffed school districts is compounded by an increasingly politicized and polarized environment. The choice that teachers make to stay here in Oklahoma classrooms is already fraught: they face a crippling underinvestment from the state and the option of making a significantly more professional salary with better learning conditions for students just a few hours away in Arkansas or Texas. Now, there is the looming threat of HB1775 and the uncertainty, disruption, and fear it creates for even our most veteran educators."