The Oklahoma Eagle Newswire
The Oklahoma Eagle
---
PHOTO
Tyler Deron Lockett, wide receiver for the Seattle Seahawks.
Over this past weekend, there were several special moments that should make all Tulsans enormously proud, especially Booker T. Washington students, the alumni, and all the north Tulsa community.
Tyler Lockett is an eight (8) year veteran wide-receiver/returner for the Seattle Seahawks in the National Football League. The former Consensus football All-American at Kansas State University was inducted in the Kansas State Ring of Honor at a banquet on Friday night, and at half-time of the Kansas State vs University of South Dakota football game. Tyler was joined by former All-American Collin Klein, Arthur Brown, Larry Brown, Ell Roberson, and Darren Howard.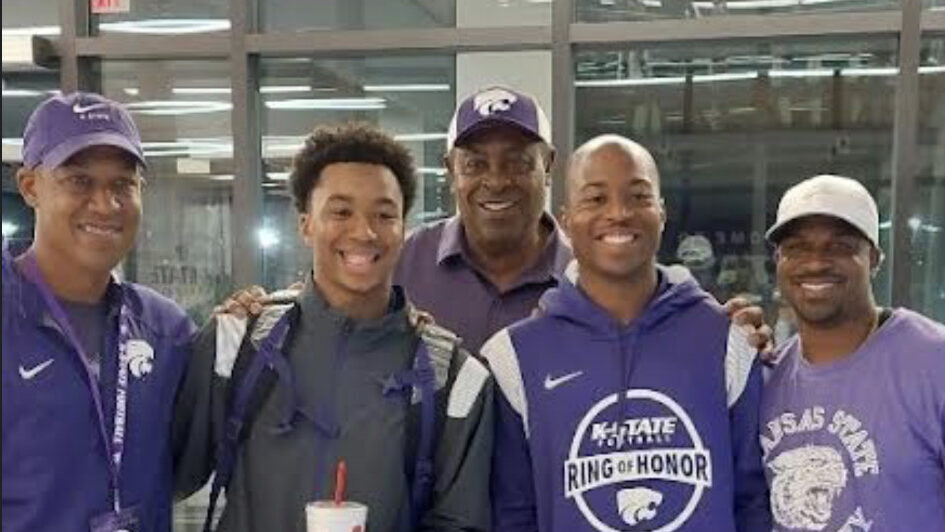 On the field at half-time, Tyler was accompanied by his father Kevin, also a Kansas State All-American and second (2nd) leading receiver in Kansas State history, and his uncle Aaron, also an All-American receiver and kick/punt returner and fifth (5th) leading receiver in Kansas State history. As Tyler's name was announced at half-time, the three (3) K-State legends were rewarded by a roaring standing ovation from the sell-out crowd of over 50,000, showing their love and appreciation for what the three (3) legends mean to Kansas State.
Also, in Manhattan taking in the game, was one of Booker T. Washington's young up and coming basketball stars, Marcayla Johnson, daughter of Markell and Ebony Johnson. The Johnson family had the opportunity to witness a truly historical moment in Kansas State history.