Mayors reflect upon Midget's legacy of influence.
KIMBERLY MARSH
---
Dwain E. Midget, a product of a long line of distinguished Booker T. Washington High School alumni – who began his career as a city garbage truck worker, as a journalist at The Oklahoma Eagle and political aide to launch a five-decade career in public service for the city of Tulsa and be a tireless advocate for the preservation of the Historic Greenwood District and for African American empowerment – died after a long battle with multiple myeloma cancer on Tuesday, Aug 2.
He was 68.
Mr. Midget, affectionately known as "Flip," is remembered as the man behind the curtain at City Hall, where he worked for more than 38 years. His first boss, Emily Warner, recalled how she first recruited him to city government as her assistant in then-Mayor Terry Young's administration in 1984. She said Mr. Midget wasted little time learning how to push every lever of bureaucracy to get things done.
One thing that always struck people about Dwain was that he was a man of enormous accomplishment, but he was also incredibly kind. He worked equally effectively with Democrats and Republicans. This work was never political to him – it was about service.

G.T. Bynum
Mayor (2016-present)
Warner said she appreciated Mr. Midget's deep family roots in Tulsa but seeing his resume set him apart from all the other applicants. It showed his depth of knowledge and life experience from Booker T. Washington High School to the University of Nigeria, where he earned a master's degree in political science, to a political aide position with Congressman Jim Jones. And he knew how to navigate and analyze the political landscape while working as writer and political analyst for The Oklahoma Eagle, where he bumped heads with practically every city department when he sought answers to the issues he covered for the newspaper.
"He had his ear to the ground, and he knew the direction people wanted to go," Warner said. "He knew the personalities. He knew the politics, because he had lived in the community for so long, and he brought a comprehensive knowledge to the community. No one else could have done it better."
Jemia Midget, his oldest daughter, told 2 News KJRH how her father's public persona was consistent with his private life with family and friends.
"Just as much as he is solid and he has a brilliant mind, he's also daddy," said Jemia Midget. "He was affectionate with us and we just loved him so much."
His easygoing attitude, passion for public service and community planning, plus a reputation for getting things done made Mr. Midget invaluable to generations of Tulsa politicians and city leaders.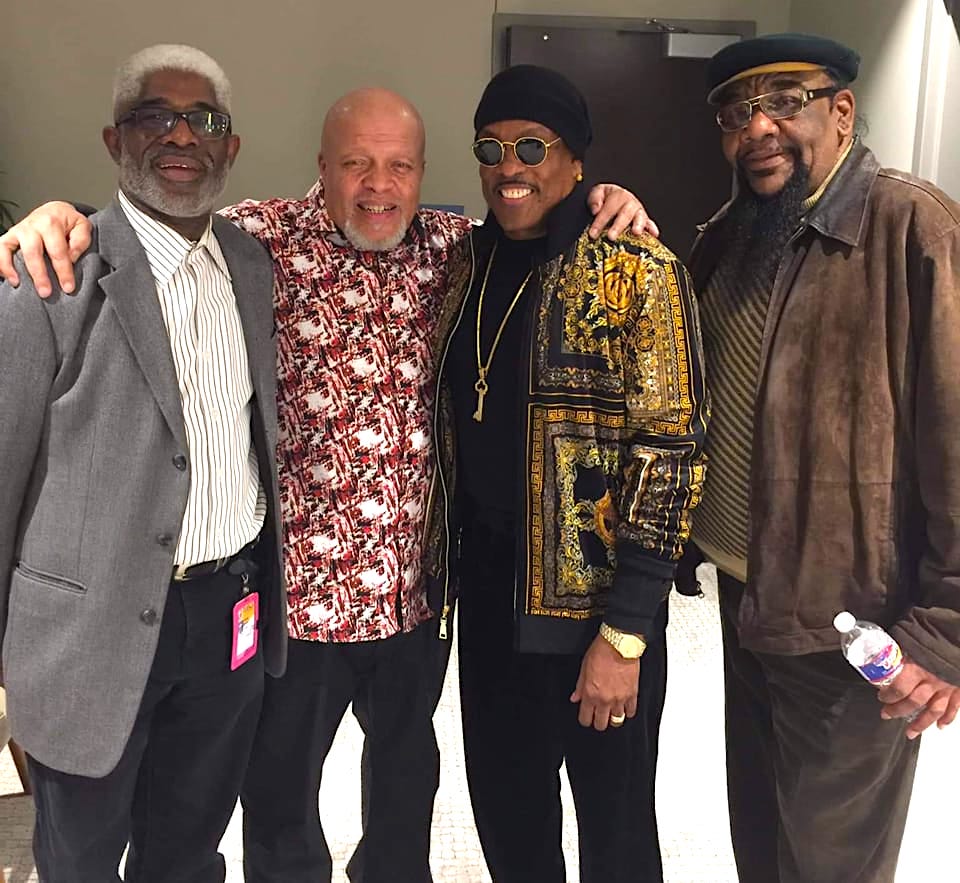 'Part of something bigger'
"Dwain was always a partner with me," said former Mayor Susan M. Savage, who served from 1994 to 2002. "And an advocate for the city, not just for an administration but for the city. If Dwain disagreed, he made it known. He was strong, an advocate and could fight for a position he felt was needed, but he wasn't disagreeable. He wasn't someone who made it personal. He was part of something bigger." 
After graduating from Booker T. in 1972, Mr. Midget worked summer jobs in 1972 and 1973 as a refuse collector for the city.
Mr. Midget opted to attend college out of state and enrolled at then-Memphis State University (now the University of Memphis). it was there that he made history, becoming the first African American elected as the president of the student body.
Eleven years later after his first job hauling trash, he joined the city of Tulsa full time working in City Development, Human Rights, Planning and Working In Neighborhoods. He served during eight mayoral administrations: Young, Dick Crawford, Rodger Randle, Savage, Bill LaFortune, Kathy Taylor, Dewey Bartlett Jr. and G.T. Bynum.  
Dwain had the remarkable capacity to relate to people, and that generated trust. It created relationships and confidence, and it was well-placed.

Rodger Randle  
Mayor (1988-1992)
With the Bynum administration, Mr. Midget was most recently director of the city of Tulsa's Working In Neighborhoods Department since 2008. Under Bartlett, he also served as director of Community Development and Educational Initiatives.  
At a time, Mr. Midget also operated a consulting business and his family's glass manufacturing firm. 
"Midget was known as a person who projected happiness," said Randle, who served as mayor from 1988 to 1992 and promoted Mr. Midget to be his assistant in 1989. "When he would go into a room, it would make everybody in the room feel better. He just had this ability to see things on the sunny side."  
Those who knew Mr. Midget said his sunny disposition was an attribute that sustained him in mayoral administrations that alternated between Democratic and Republican leaders. 
'His impact was citywide'
"One thing that always struck people about Dwain was that he was a man of enormous accomplishment, but he was also incredibly kind," said Bynum. "He worked equally effectively with Democrats and Republicans. This work was never political to him – it was about service.  
"He loved North Tulsa and worked hard to find common ground around challenging issues there. But his impact was citywide."  
For Taylor, Mr. Midget was consistently engaged and focused that he balanced with the value of not taking his job – and life – too serious. 
"He helped us laugh during difficult times," said Taylor, who served from 2006 to 2009. "He even tried to teach me the electric slide at a city holiday party! Dwain's smile was infectious. His work was impactful, and his friendship loyal. We will miss him, but always remember his positive impact on our city. Life well lived." 
In his early career prior to his city roles, he worked at the Oklahoma State Legislature as a staff researcher with the Oklahoma Legislative Council. Among his accomplishments included helping to secure passage of state legislation declaring property used in the trafficking of illegal drugs as a public nuisance.  
He also drafted and secured passage of legislation to address abandoned houses; to encourage the rehabilitation and mix use of older buildings in Tulsa's urban areas; and worked to ensure funding of incentives for new commercial and residential development in North Tulsa.  
'Wonderful ability to relate to people'
The mayors he worked with collective acknowledged Mr. Midget's broad network of connections and experiences were key in helping shape their public policy and community planning initiatives. His death, they said, is a huge loss. 
"Dwain had the remarkable capacity to relate to people, and that generated trust," Randle said. "It created relationships and confidence, and it was well-placed. If it involved people, Dwain could do it, because he had this wonderful ability to relate to people."  
During his tenure in city government, Mr. Midget continued to fight against injustices and champion for empowerment. 
In 1988, Mr. Midget led an effort to oppose Tulsa Public Schools then-Superintendent Larry Zenke's efforts to close two middle (Anderson and Bell) and four elementary (Bunche, Frost, Owens and Woods) schools in North Tulsa. He offered a proposal that called for closing only two of the schools.  
"The city and state have spent too much on development of north Tulsa to watch it decay because of schools closing," Mr. Midget said at the time.  
In 1997, while working as an assistant to Savage, Mr. Midget told the Eagle how segregation in Tulsa remained an obstacle to help spur economic opportunities, especially in North Tulsa. He said one of his roles was to continue to develop "homegrown entrepreneurs" with ties to North Tulsa, though lamenting that it remained a slow process.   
In 1998 at 44 years-old, Mr. Midget decided to pursue another lifelong goal: a law degree. But he kept his decision relatively under wraps until it was time for classes to start at The University of Tulsa College of Law.
"My first day of attending he surprised me and said, 'Guess what? I'm in law school, too,'" his daughter Jemia Midget told 2 News.
For nearly five years, the pair toiled through the rigors of law school and graduated together with their juris doctorate in 2003. 
'Incredibly connected'
Savage noted that Mr. Midget's influence was much larger than a signature project or group of projects. She said one or two accomplishments cannot define a long career.  
Mr. Midget's exemplary public service was seen in the pattern of his work, in the themes of balanced community development and social justice. Through his position and his commitment, she said he used his voice to guide major decisions of public policy and planning for decades, while ensuring that neighborhood voices, especially those in North Tulsa, were heard and acknowledged.  
When he served as Savage's mayoral representative on the Tulsa Metropolitan Board of Adjustment and Planning Commission, she said she witnessed Mr. Midget's finesse as he worked with all sides to strike a balance between pro-growth versus pro-development policies and recognizing the impact and value those policies would have on neighborhoods. 
"He could easily be underestimated, and I kind of chuckle about that," Savage said. "He was one of the most incredibly connected human beings I've ever known. He used those relationships to improve peoples' lives. He was all the things you want in a public servant."  
Randle agreed that Mr. Midget held all the keys to trust and empathy that led him to understand other viewpoints, other sides of an issue or of a question.  
But it was in his early days with the Young administration, that the mayor saw how Mr. Midget wasted no time learning city politics to get this accomplished. 
"There was no question in my mind, and for the duration of my term; he worked at light speed on our initiatives for North Tulsa," Young said. "He was a talented, energetic man who served admirably across political boundaries." 
Each mayor said they saw the genius in Mr. Midget's methods to connect communities with City Hall, an institution that needs a diverse group of leaders to bring in all perspectives, ensuring that the African American voices, and all underserved areas, were represented through his role as an intermediary between government and its citizens, Randle said. 
"The theme that runs through all of it is facilitating a connection between the citizens and their government," he said.  
Taylor echoed that Midget's impact will be felt for generations and his passion for helping Tulsans work together helped shape this city. 
He knew the personalities. He knew the politics because he had lived in the community for so long, and he brought a comprehensive knowledge to the community. No one else could have done it better.

Emily Warner  
City Development Director
Bartlett called Mr. Midget "a pulse of the African American community in Tulsa." Savage credited his varied education, including three years spent in Africa, as contributors to his intuitive knack for community planning. 
"He had the respect of everyone he came into contact with," said Bartlett, who served from 2009 to 2016. "Midget knew when to take action and knew whom to contact for information. He had the ability to show there are ways to take care of things. He was a great example."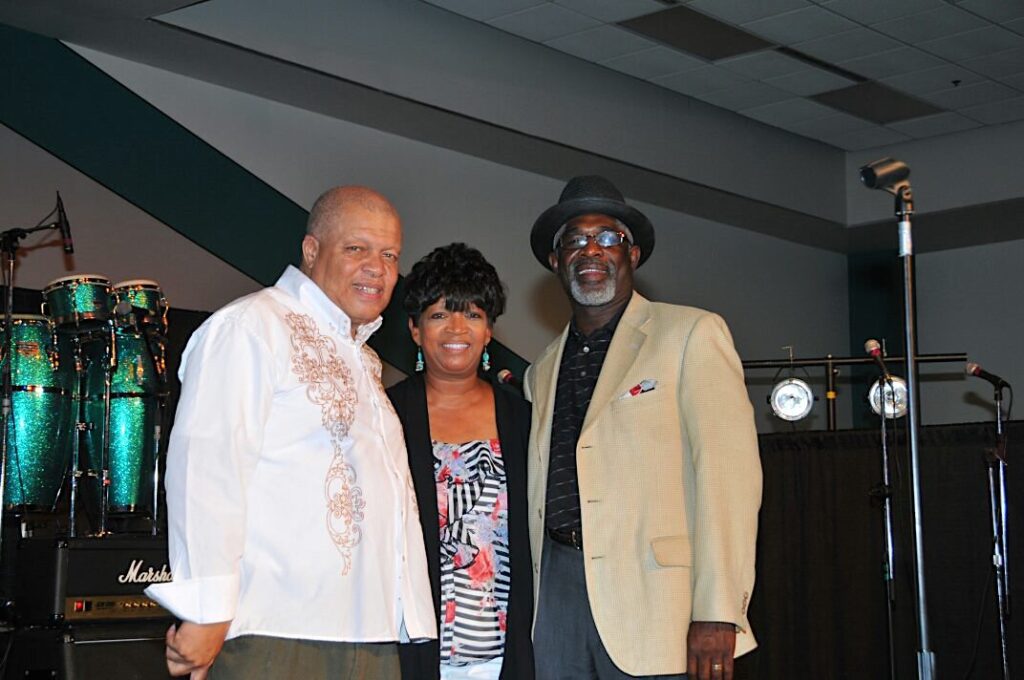 'Midget Boulevard'
Mr. Midget's breadth of knowledge, his intelligence and experience as a lifelong Tulsa resident helped influence decisions that considered marginalized communities, enabling representation to a much greater level than in the city's history, Savage said. 
"I could put him in so many different roles," she said. "He was a very strong advocate in our capital planning process to ensure there was a balance that the kind of infrastructure occurring in other parts of city was also going to occur in North Tulsa and beyond North Tulsa in areas that were not as likely to develop business interest." 
As with the Peoria Corridor (from North Pine Street to 46th Street North), which is affectionately what Savage's staff called "Midget Boulevard," Mr. Midget's arguments compelled elected officials to invest in order to attract business growth where there was none.  
"If you look at that corridor now, all four intersections are busy," Savage said. "He pulled good planning together with good public policy. Dwain was always a partner with me and an advocate for the city, not just for an administration, but for the city. He is the epitome of one of those individuals who contributes so much and at those times it's so subtle that maybe you don't recognize it." 
Mr. Midget worked with Savage the longest of all mayors, with a total of 14 years of service together. They completely revamped the neighborhood planning processes with a focus on code compliance.  
With Mr. Midget's direction, Savage and her administration canvassed neighborhoods to learn about resident concerns. They began addressing problems with absentee landlords and explored how to mandate stronger compliance with the city's neighborhood codes, to strengthen neighborhoods, increase safety and revitalize properties.  
Mr. Midget was a part of every one of those discussions and strategies, Savage said. As his roles evolved through the next mayors, Mr. Midget took the helm of the Working in Neighborhoods Department, using all of his experience to catalyze crews and guide staff to be problem solvers for neighborhoods.  
"Dwain's impact was huge," she said. "He is that rare quality of human being that you always hope to have in your life, to know them personally because they make you better. He was beyond a colleague. He was an incredible friend." 
A mentor and role model
A common theme consistent from each mayor is Mr. Midget's sage advice on all matters of politics and policies. New mayors asked former mayors for their suggestions on which city staffers to prioritize meeting, and Mr. Midget's name was always top of mind as an invaluable resource and expert, and for his ability to bring people together to create and innovate for the satisfaction of all.  
In addition to Working with Neighborhoods, Mr. Midget championed the creation of the Greenwood Cultural Center, where he was the mayor's representative on the board of directors and its former chairman, and he was instrumental in the John Hope Franklin Reconciliation Park and Center in the Historic Greenwood District, as well as scores of neighborhood revitalization projects,  
"When we wanted to inspire up and coming public servants at the City, we would find time for them to visit with Dwain," Bynum said. "I will always remember him telling my brand-new staff in the Mayor's Office that we should never give up trying to do the right thing in public service."   
Even as Mr. Midget fought his cancer for months, his family told 2 News he was doing his best to take care of what he loved most, his family and his community.
"He was just authentically himself," Jemia Midget said. "His job, he did that for the people and he poured out 37 years as an advocate for his community."
Mr. Midget is survived by his wife, LaTonya; daughters Jemia Midget, Cherrell Lewis Trotter and Ambrose Midget; sons Jerard Jeffries and Jairus Midget; stepson Garren Young; and stepdaughter Destini Young.  
---
Celebration Of Life
WHEN: 11 a.m., Saturday, Aug. 13
WHERE: Greenwood Cultural Center 
322 North Greenwood Ave. 
BURIAL: Green Acres Memorial Gardens 
12410 North Yale Ave., Skiatook