VICTOR LUCKERSON
---
Children gathered in the Storytime Room of the Tulsa City-County Library's Rudisill Regional Library on Tuesday, July 12, to celebrate the 27th annual Jeanne B. Goodwin Storytelling Festival. Engaging performances, games, crafts, and prizes were on offer to a crowd of about 20 children and parents, who came from around North Tulsa for the event. 
"It's an event where the kids can learn," said Patricia Williams, executive director of Higher Esteem Life Programs, a local nonprofit that provides educational development for low and middle-income students. She brought several children to the event. "Who has the best storytellers? We do."
The event opened with two animated readings by Rudisill's lead customer service assistant Sonya Rochelle Wallace. Then DWe Williams, a playwright and educator based in Oklahoma City, provided a lively reading of Sukey and the Mermaid, a children's book starring all black characters. Williams had the audience singing along with her rhymes and even inserted a riddle or two into her rendition. "Who walks around all day and rests at night under the bed?" she asked at one point. "It's the shoes!"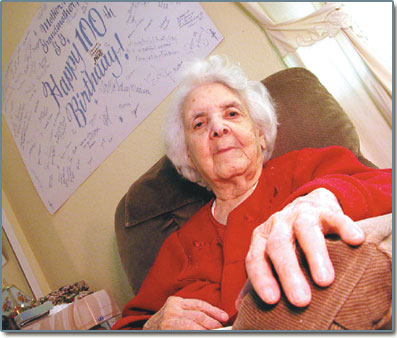 "It's always important for brown children to see that their stories are culturally significant, that they're able to see themselves," Williams said after her performance. "That makes possibilities come closer."
All the stories and games were centered around water to fit with the day's theme, "Oceans of Possibilities." At various stations, children made rain sticks out of paper towel tubes and colored fish illustrations with tissue paper. At a carnival-like station, kids tried to use a small plastic ball to knock down a stack of nautical-themed tin cans. 
"I use crafts to get them in and then I always try to engage them with a story or something educational," said Haley Hurt, youth librarian at Rudisill. "They got to listen to a great performer and throw balls at the walls."
Five-year-old Phalyn Glasco said her favorite part of the day was winning a watermelon ring pop for successfully knocking down the tin cans. Seven-year-old Delize Sanders enjoyed hearing Sukey and the Mermaid, a story he's heard before in elementary school. "Her shells were cool, and they were rainbow," Sanders said. 
The Storytelling Festival is held each year in honor of Jeanne B. Goodwin, a longtime educator in four Oklahoma school systems, including Tulsa. She advocated for essentials such as hot lunches and indoor toilets for black students during the age of Jim Crow. She was also an avid reader and lover of libraries. The Jeanne B. Goodwin Storytime Room at Rudisill is named in her honor.