CEO Black Towns Municipal Management
---
The Oklahoma Eagle is excited to publish a new episode of its 918 Series, a brief Q&A with Tulsans who share their passions and invest in our shared communities. As the title suggests, the series will feature the responses to a mix of nine entertaining and thoughtful questions and one highly personal/serious question, all within eight minutes. This week we offer a conversation between Eagle contributor Kimberly Marsh and Cymone Davis, CEO of Black Towns Municipal Management and former city manager of Tullahassee, the oldest black township in Oklahoma. A native of Kansas City, Davis came to Tulsa as part of the Tulsa Remote program in 2020.
Trained as an educator, she has two masters degrees and is currently a doctoral student at the University of Southern California.
1. In your role in Tullahassee, what did you learn about the Black Townships in Oklahoma that you did not know? Did the experience change you in any significant way?
I did not know that Oklahoma had the most Black towns than any other state in this country. They are all unique, with their own identity. The history of how each town was formed and the founders of those towns all have very different stories. My life changed when I said yes to Tullahassee. When I first moved, I was still working in Kansas at a nonprofit. I quit my job in August and was voted into the new role in September. It was a complete shift of focus, intentionality and purpose. I completely leaned in on the motto, "Purpose Vs. Pay," and that scared me. Now, I'm amazed at what's been done in such a short time, over 16 months. We made US history and national news, we were front page on the Washington Post, in print, not just digital, right below Ukraine!
2. Was there a seminal moment that made you decide that Tulsa, and then Tullahassee were the places for you to land to put your plans in place?
That moment came a year before I moved. I watched a documentary on PBS about all Black towns in Oklahoma. My spirit said, "your school will be in Oklahoma." I conducted a research trip in 2019 and made a commitment to build a black boarding school in that town. A series of events that have happened since I moved: I founded a board and became executive director of Kingdom Come International. I was in the process of creating a nonprofit for the school when I entered the doctorate program at USC, and I realized the nonprofit status would force me to change the mission to a more cultural learning and teaching mission. But I wanted to stay true to the mission to solely focus on children within the African diaspora. So, I am grateful to be at one of the most prestigious universities in the world and in the Global Executive Doctor of Education program. I am now on a journey to determine the governance structure for Kingdom Come and I will get to travel to look at other school models around the world in Brazil, Helsinki, South Africa, Finland and more to figure out what will work best.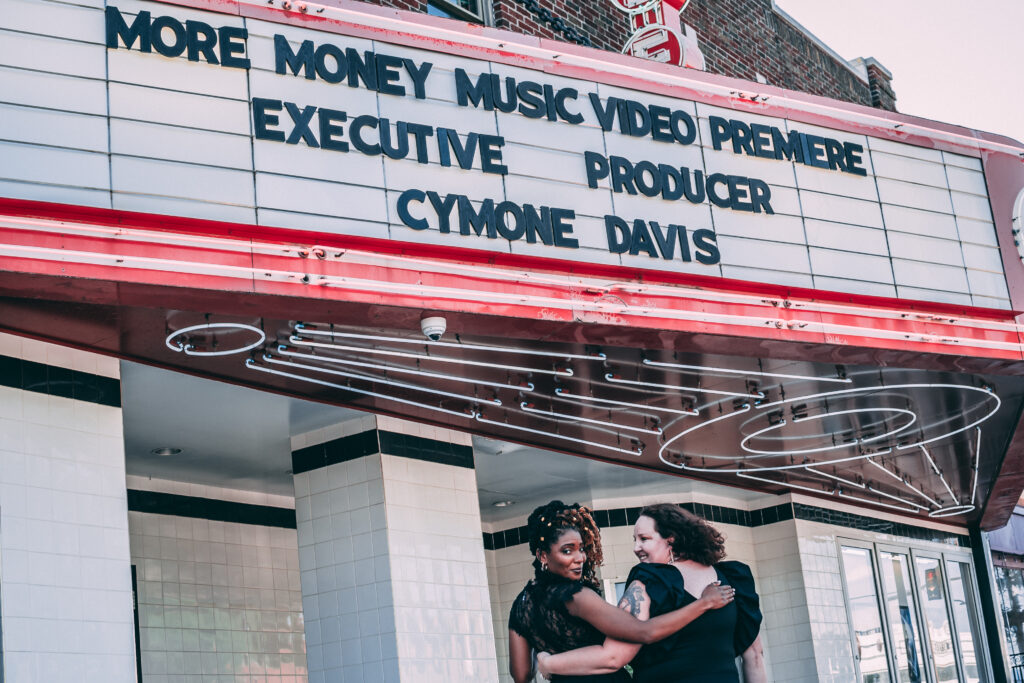 3. Your latest project, MORE MONEY, is a music video centered around a social movement and the call for reparations and equity. What is your goal and how does this project fit that it?
The primary mission is to reimagine Black wealth and focus on Black townships as a way of sustainability for community. The music video, inspired by the music video Entrepreneur by Pharrell Williams and Jaz Z, is all about the visuals. MORE MONEY showcases the way in which Black-owned businesses, landowners and Black townships all work in tandem for our past, present and future. The overall mission is to create a visual of cultural representation, and for Americans, specifically black Americans, to see what's possible when it comes to creating wealth with the black community. The project was funded by the NFL Foundation and Tulsa's own Racism Stinks nonprofit.
It still surprises me that I'm on the track. When I started, I wanted other singers and other artists, not me personally. I wanted to stay behind the scenes to get this message out. But it came down to a deadline and urgency, and I realized I'd have to be on the track to get this done. It created a lot of anxiety and a 'wow" moment because I didn't think I was that special to be an artist. When I started looking at who should be on the track, I looked to Fire in Little Africa. 2PEECE provided the beat for MORE MONEY and from there he connected me with my two favorite artists on the FILA recording: Creo Cash and Thomas Who. If I had a dollar and a dream and I could pick who I can be on the track with, then why not my favorite artists. I listened to them as fans, and now I'm introducing a project to them and I can pay them for it!
4. How did the Mayor's Organized for Reparations and Equity (MORE) coalition fit into your mission with the video?
Tallahassee had just joined the MORE coalition and we had just made national news, so we leveraged the message through our partnership with MORE. This process has worked backwards – the video was almost done before the song was even done. Thanks to Racism Stinks we were able to repurpose a previous grant from the NFL Foundation for a Boarding School production into a music video that focused more broadly on Black Towns.
5. When you came into Tulsa through Tulsa Remote, how did you build community here? Was it challenging for you?
I came to Tulsa in 2019 and planned to travel back and forth from Kansas City to work on creating the boarding school in Tullahassee. I found out about Tulsa Remote and realized I could move here earlier. I moved here in 2020. My life was celebrated when I was introduced to Tulsa Remote.
6. As someone who has lived in other places, what's one thing that North Tulsans could learn from Black communities elsewhere?
We are all different. We have different subcultures and subcommunities that make us who we are. What you find in Tulsa you won't find in Mississippi, Los Angeles or anywhere else because we are made up of black subcultures and not just black culture. Africans are not monolithic. I would like that to be leveraged, realized and also reflected upon. Africans come to this country thinking it is one way, and then strongly come to grips with, you're just black in America. There is no culture, no religion, no language, just Black. MORE MONEY is the beginning of my path to executive produce documentaries to highlight cultures and reconcile what it means to be part of a culture in this country.
7. When you're in Tulsa and not traveling the world, what's your favorite place to be?
I love to be outdoors so mostly at Tulsa Riverpark, The Gathering Place, near the water, and that's daily. Outside of that, it's about networking and connecting regarding black townships and black boarding schools.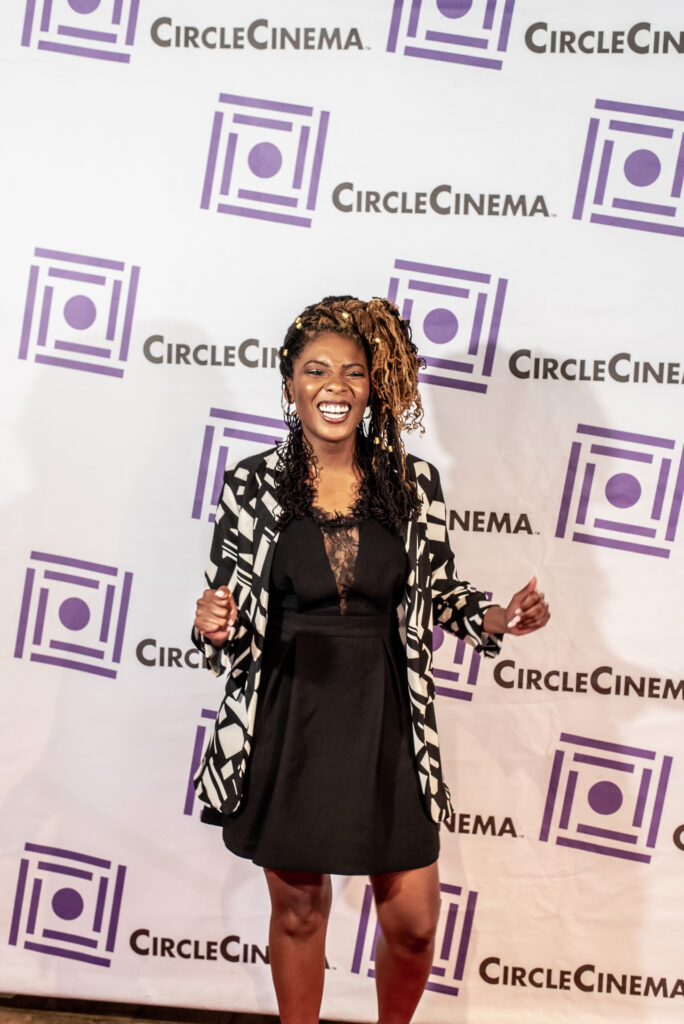 8. Have you learned something about Tulsa that you did not understand when you arrived here but have come to appreciate?
Greenwood is building and growing, and I didn't understand that Greenwood was focused on the future until the Centennial. My context was that it was part of the past not the future. It is a weird conundrum of seeing Greenwood rebuilt. I moved here when there was an open space where the Greenwood Rising is. It is a season of knowing the past, what was here before, and so many tourists and white people are gravitating to Greenwood Rising and juxtaposing it to the current state of Black America. I didn't understand why Greenwood didn't have a grocery store. This emphasizes why sustainable townships for black people to live and thrive are so important. We have these townships as an accelerating pad not as a launching pad. In Tullahassee we are leveraging landowners and developers and connect them. That hasn't' been done in a Black town. Now we are working on mixed use development. New urbanism.
9. How do you think Black Tulsans are doing in their work to move the community forward?
I want to pay homage to Sherry Gamble Smith, the president of the Black Wall Street Chamber of Commerce. Historically there is a void when leaders die/ transition. The work she has done to pave the way is not in vain. And I see leaders picking up the torch. They are strong minded Tulsa leaders mindful of the landscape here, and they are welcoming other Black Tulsans who not from here to also leverage and invest in this community. The work is being done and it's not in vain.
Bonus question: What can you share about your general life's mission and how does the work you are doing in Oklahoma fit into it?
My general life mission is to create educational platforms, and now townships, for black people to reimagine themselves and create a lifestyle built on wealth, care and health. Oklahoma fits into that vision because out of all the states in this country, Oklahoma has the most Black townships. What does it look like to rebuild for the future? My mission is to rebuild for the future. Oklahoma is the mecca, the center for rebuilding black wealth. I am a researcher and it's about numbers and data.. When I look at the numbers of Black towns still incorporated Oklahoma has the most incorporated, sustainable Black town. Who owns land.
Land is king in this country. Black towns own their own municipalities and that gives us a place to leverage from. Oklahoma is definitely not the mecca for revenues or streams of revenue to rebuild, but it is for reconciling land ownership and black sustainability through land ownership.