Aubree N. Dorsey is a single mother of 10-year-old identical twin girls, Aubre'el and Aubree'ona.
Dorsey describes her girls as typical pre-teens. They enjoy dancing and creating YouTube and TikTok videos. They are also both very dedicated to track and field.
"They eat, breathe, and sleep track. This is their second year running track, they both attend Sankofa Middle School in the 5th grade this upcoming school year," said Dorsey. "They both want to run track professionally as a career path eventually becoming Olympic Gold medalists."
Anthony White coaches the Twin's team, the Oklahoma Jaguars Athletes. He says Aubre'el and Aubree'ona are two of the most talented in track and field in their age group in the country.
He also adds that it's difficult telling each twin apart, based on their appearance. He can tell which twin is which based on how they perform in practice and competitively.
"One is a stronger jumper and the other is a stronger runner," said Coach White.
See Also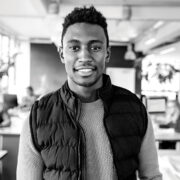 The 2022 USATF National Junior Olympic Track & Field Championships will be held in Sacramento, California on July 25 – 31.
The twins will be competing in the 11 to 12-year-old division in the 100 meters, the 200-meter dash and the long jump.
For more on this article go to: www.ktul.com