By GARY LEE
---
The Floyd Cooper Jr. Day, a nationally acclaimed illustrator whose drawings in over a hundred books evoked the rich nuances and vivid emotions of the African American experience, will be celebrated with a "Storytime Hour" on at 4:30 p.m., May 6, at the downtown Tulsa City-County Central Library. 
The event marks the end of National Children's Book Week.
The late North Tulsa native died after battling cancer on July 15, 2021. He was 65.
Although he lived most of his adult life in New York and Pennsylvania, Cooper's Oklahoma roots run deep and inspired some of his work. His mother, Ramona (née Williams) Cooper, was a beautician. His father, Floyd Sr., was a construction worker. One of his grandfathers had Muscogee Creek heritage. Following his parents' divorce, Cooper grew up in North Tulsa public housing projects.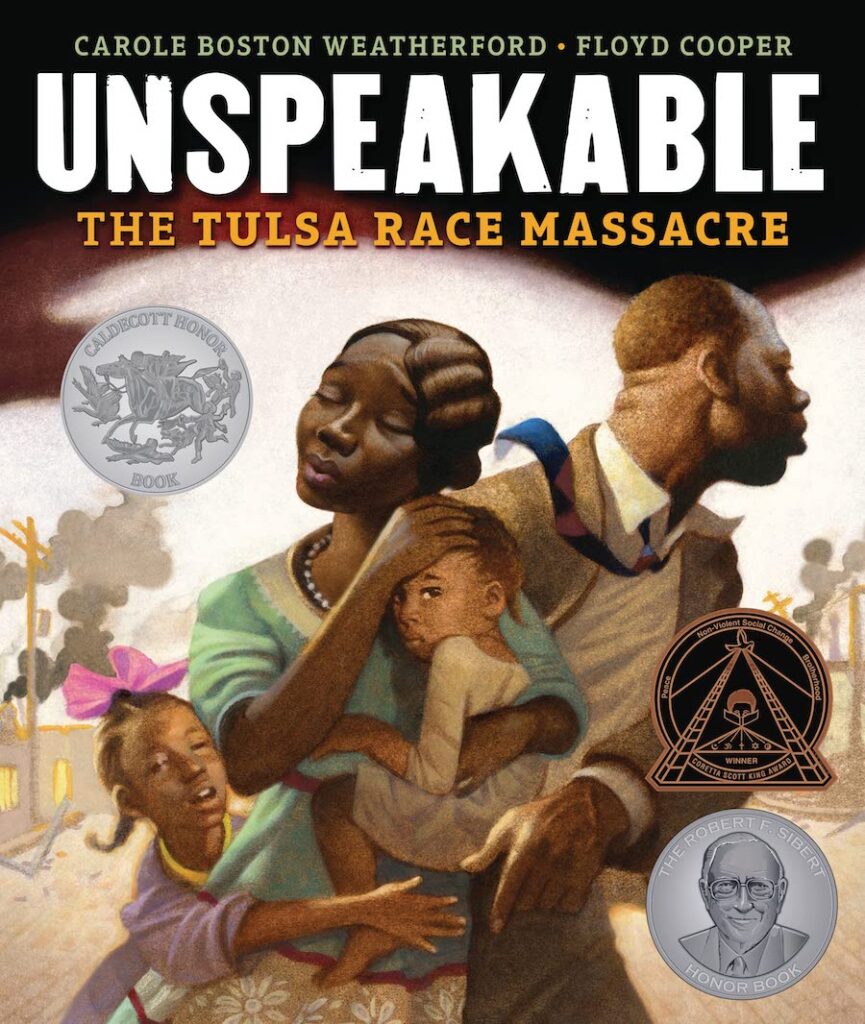 He was a writer of dozens of celebrated children's books.
For one of his last books, Cooper drew from his early life in Tulsa in "Unspeakable, The Tulsa Race Massacre." Carole Boston Weatherford, a writer and longtime friend of Cooper, wrote the text. Cooper illustrated it with colorful, emotional scenes of the destruction of Black Wall Street in 1921 at the hands of a white mob. His maternal grandfather had narrowly escaped the carnage.
Magic City Books and the Tulsa City-County Library are partnering with authors Traci Sorell and Nikki Grimes to present the hour of readings of Cooper's works.
Over his 30-year career as a writer and illustrator, Cooper produced more than 100 children's books. Sorell and Grimes will read from some of his most popular books.
"A beautifully gifted writer and storyteller, Cooper's greatest legacy beyond the incredible body of his work is how he made readers feel in his presence and how encouraging he was," Sorell said.
---
FEATURED IMAGE: The works of the late North Tulsa native Floyd Cooper Jr. will be celebrated at the Tulsa City-County Central Library on May 6. FILE