By GARY LEE
---
State Rep. Regina Goodwin kicked off her campaign for re-election on April 9. Buoyed by her strong record representing North Tulsa in the Oklahoma State legislature for the past six years, Goodwin is enthused about the prospects for achieving a robust agenda in a new term. Elections, held every two years, will take place on June 28.
Goodwin was first elected in 2015 to represent House District 73. She has centered her mission as a dedicated public servant around improving public education, economic development, housing, and health care. Community policing and criminal justice reform are also critical areas of concern.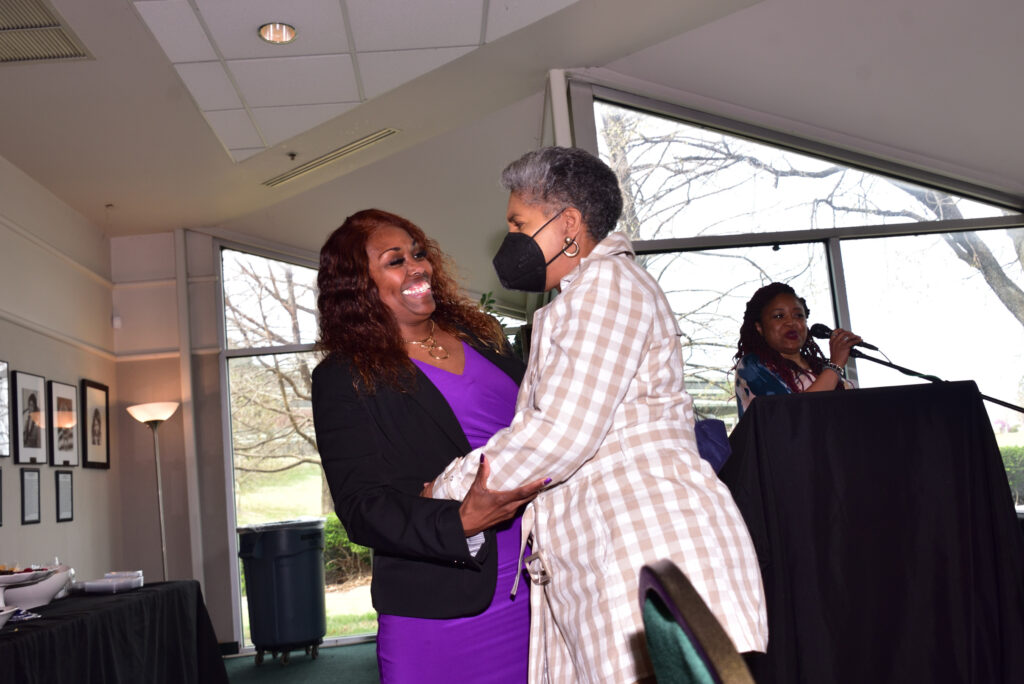 In the past two years, Goodwin's initiatives have ranged wide. Following her commitment to push for criminal justice for Black North Tulsans, she helped spearhead a campaign to prevent Julius Jones from execution. Goodwin has also championed the push for reparations for the survivors and descendants of the 1921 Tulsa Race Massacre victims. She has worked tirelessly to represent the interests of the three surviving members of the massacre, Three living survivors of the horror – Lessie Benningfield Randle, Viola Ford Fletcher and Hughes Van Ellis.
Currently, Goodwin is seeking to push through legislation that would grant scholarships for college to Tulsa students with a preference for descendants of the Race Massacre.
Goodwin's launched her re-election bid with the slogan "The Power of We" with an April 10 fundraiser at the Greenwood Cultural Center. Pastor Warren Blakely opened the event with a blessing. Tiffany Crutcher and other supporters and constituents of Goodwin offered testimonies on her behalf.  
"The community is facing many challenges," Goodwin said in an interview with the Oklahoma Eagle. "And so there is a lot of work to do. I am ready to take it on." 
---
FEATURED IMAGE: State Rep. Regina Goodwin. Photograph by Basil Childers