American Indian tribes play an important function in Oklahoma's economy as well as pull economic activity out to otherwise ignored rural communities.
That's according to Oklahoma City University Associate Professor Economics Kyle Dean, Ph.D., who completed a recent study on the economic effects of the state's tribes.
Oklahoma-based tribes provide jobs, training, education and infrastructure in areas that don't often otherwise attract large corporations or investors, Dean said.
"There's no company that's going to come out to Durant, Oklahoma and provide 20,000 jobs," Dean said. "As a matter of fact, if you were to go out and try to attract a corporation to Oklahoma, it'd be hard to find a business that's going to come in and generate billions in activity here."
Dean used the example of the Durant-based Choctaw Nation, which employs 10,000 people and, moreover, has no plans to relocate anytime soon.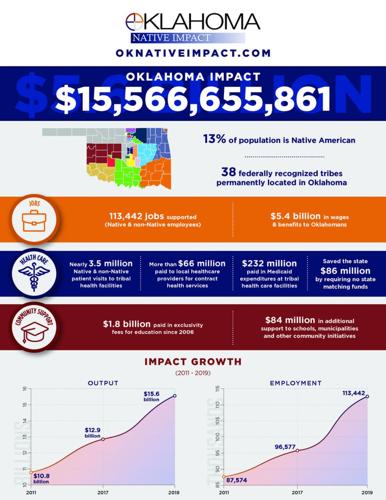 "The tribes aren't going to entertain business proposals from Nevada or Arkansas to relocate; they're going to be located in Durant and (Cherokee Nation reservation seat) Tahlequah forever," Dean said. "It's an impact on these rural communities that's permanent."
Dean's report, The Economic Impact of Tribes in Oklahoma 2019, compiles financial data from 15 of Oklahoma's 38 tribes to create a snapshot of the economic effects of Native work in the state.
For the entire article go to: www.tribalbusinessnews.com