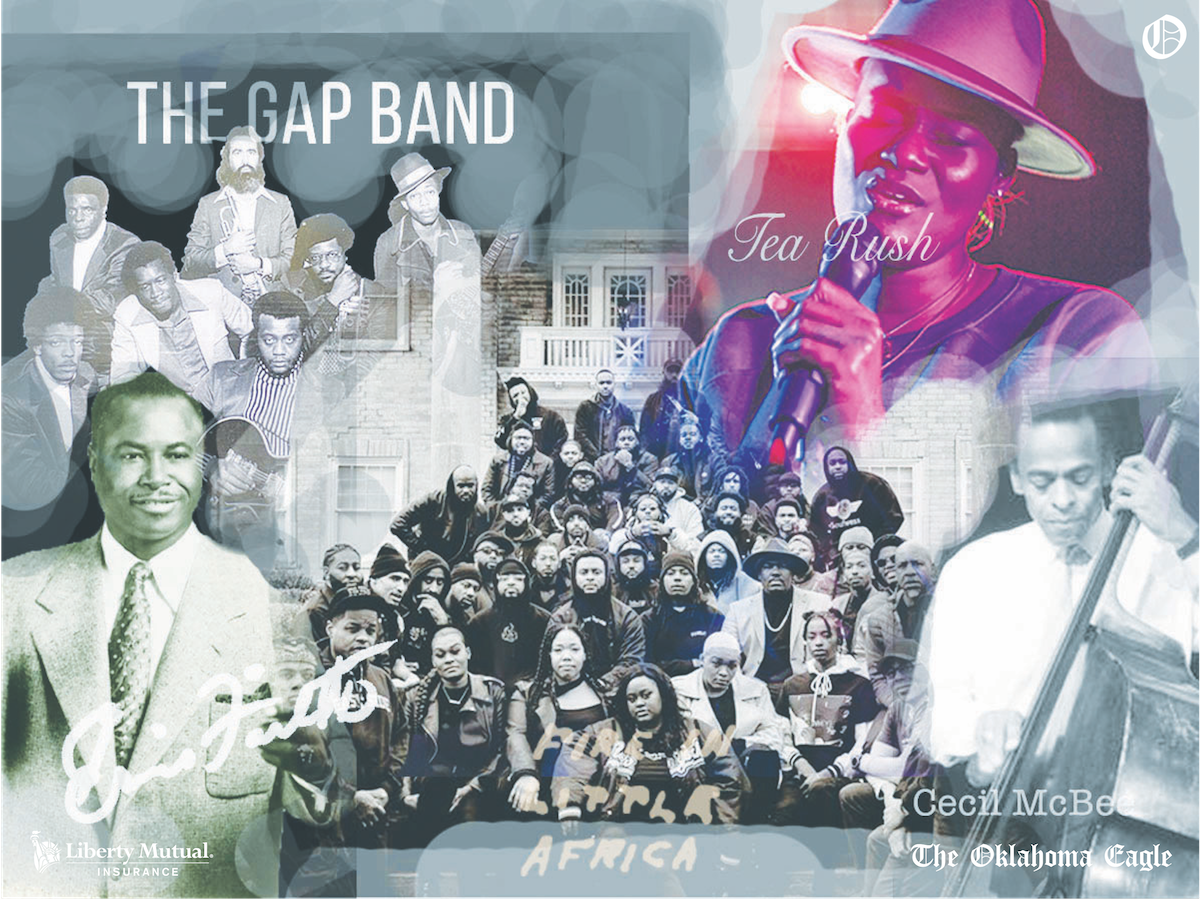 The Greenwood sound continues to play a role in America's music scene
ABOUT THIS SERIES
The Oklahoma Eagle's "Of Greenwood" series is part of our 2nd Century Campaign, which commemorates the hundredth anniversary of this African American newspaper. This series is made possible through our partnership with Liberty Mutual Insurance.
---
By Mary Noble, For The Oklahoma Eagle
     Singer, songwriter TaNesha Rushing, known as Tea Rush or just Tea, got her first taste of live music in her childhood home. Her father was Tulsa blues guitarist Charles "Bo Diddley" Rushing. Even with the passage of years, Tea has a distinct memory of the songs of her dad's band, Soul Brothers, permeating the family house, just off Cincinnati Avenue in North Tulsa.  "He did live rehearsals in our living room," Rushing recalled. "I thought it was the dopest thing ever."  
Along with the backdrop of music in the house, there were many stories. One is about how her father, whose real name is Charles, earned the nickname Bo Diddley, after the Grammy-winning Black singer and songwriter. "My dad met Bo Diddley here in Tulsa at Juneteenth or Mayfest (when he) was playing here," she recalls. "And so, people were like, 'Hey, there's this guy here in Tulsa that can play better than you.'  They called my dad up on stage, and they had this battle," and he outplayed the original Bo Diddley. So, everyone started calling him Tulsa's own Bo Diddley." 
With that kind of heritage, Tea easily found her calling to music as a vocalist and songwriter. Her 2016 album All of Me, a blend of R&B and hip-hop, showcases her soulful, melodic voice. But Tea, influenced by the memories of her music-filled childhood home, prefers live music over electronic tracks. "When I started to make music, I always heard it in a live version. It's cool to record it and have it all electronically set up, but the best version of it to me is the live version," she said.  
That is how Tea became a regular performer at The Yeti, a downtown club that has since closed. Since 2017, she has produced Rush Fest, an annual island-themed music festival where attendees and participants transport themselves from the stage in Tulsa to their favorite island getaway. Tea sees the festival as a space for people to be creative, share ideas, and foster community. Above all, it's a venue for nurturing new talent in Tulsa and nationally. 
Tea is part of a colorful, storied North Tulsa music scene that dates back to the early 1900s when Tulsa's Black community first started. As alcohol prohibition swept the United States in 1919, much of the country's nightlife was forced underground. Speakeasies were born, with jazz serving as the primary music of choice in many underground clubs needing live entertainment.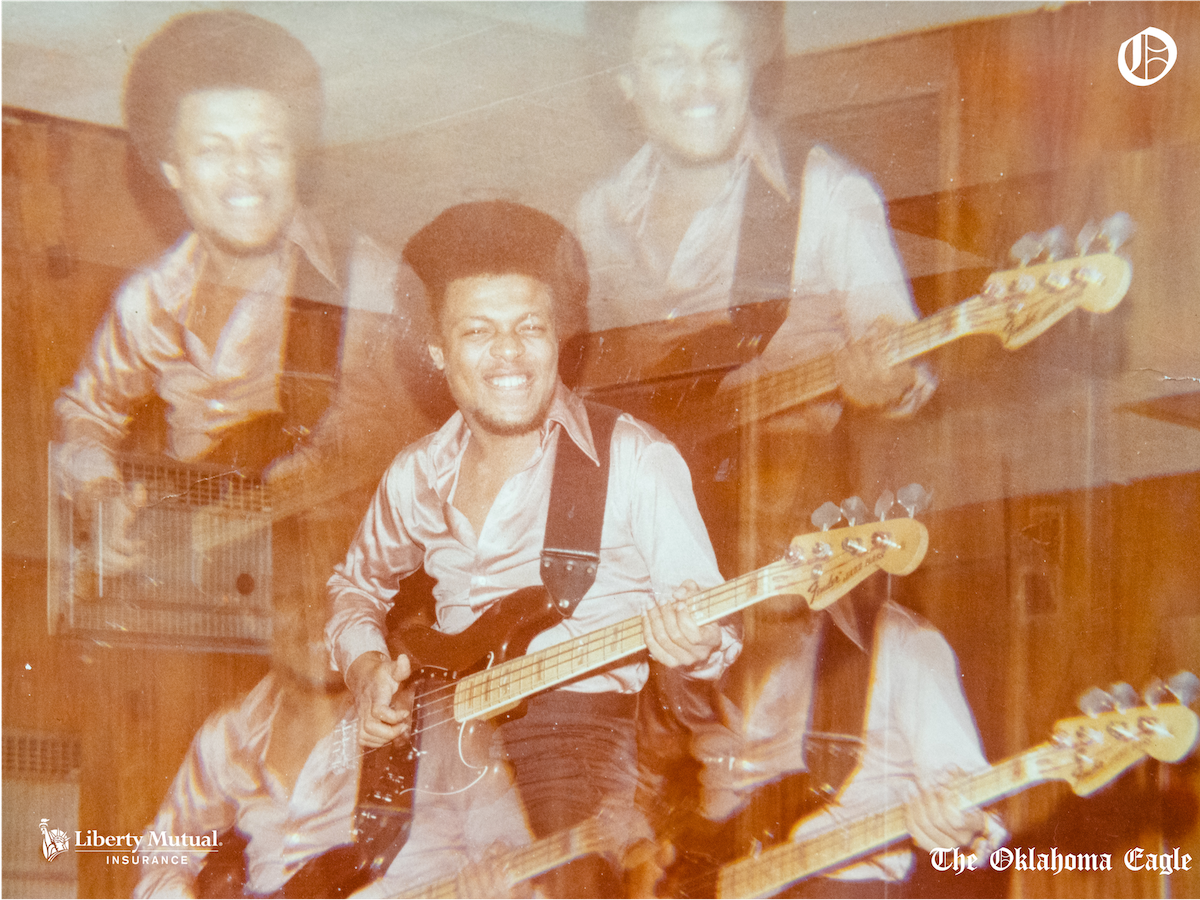 Ernie Sr. and the Fields family
Ernie Fields Sr., a jazz trombone player, played a crucial role in driving the musical renaissance of the era.  
His family moved to Taft from his native Nacogdoches, Texas. After attending Tuskegee Institute, Fields moved to Tulsa in late 1920s, where he formed the Royal Entertainers, a dance orchestra. The group began touring the country within five years, performing at major venues. In 1939, they took the stage at Harlem's famed Apollo Theatre. 
"I remember when he was on television that was a big deal, especially when he was on Dick Clark's American Bandstand," recalled Field's daughter, Carmen, a former Eagle writer whose work on school desegregation at The Boston Globe helped it win a Pulitzer Prize in 1975.  
"My mother (Bernice Copeland Fields) would call all of her friends (and) put a notice up on the bulletin board at the elementary school where she taught and to be sure and have everybody tuned in to American Bandstand to see my daddy on TV." 
The Royal Entertainers became a North Tulsa institution. A number of the orchestra members were stars in their own light. Tulsa native, Earl Bostic, was among them. He is credited with helping develop John Coltrane's style of saxophone play. Fields Sr. handpicked many of his musicians through collaboration with other musical leaders from North Tulsa. He worked closely with friend and band director William Jet to scout up-and-coming talent.  
Through its various musical programs, Booker T. Washington High School played a pivotal role in nurturing and providing opportunities for talent in North Tulsa.  In 1942, Ernie's brother, Clarence Fields, became band director at Booker T.  He trained a whole generation of young Black student musicians and helped them get scholarships to college, said Carmen, who later became a Boston Globe assistant metro editor and columnist before transitioning to television as an Emmy award-winning news anchor in Boston.  
One noteworthy prodigy Clarence Fields mentored is world-renowned clarinet player turned to stand up bassist Cecil McBee. 
Carmen's older brother, Ernie Fields Jr., a baritone saxophonist and noted bagpipes performer, would play with his father's band during breaks from Howard University.  
"(He was) quite a musical prodigy growing up," Carmen said.  
Ernie Jr. graduated from Booker T. in 1951 and would pursue a music career working with greats like Aretha Franklin, Marvin Gaye, B.B. King, Rick James, Stevie Wonder and many more. Some of Ernie Jr.'s more recent accomplishments include working as a music contractor for popular television shows, American Idol, The Voice and X Factor. 
In 1989, Ernie Fields Jr. and Ernie Fields Sr. were the first father-son duo to be inducted into the Oklahoma Jazz Hall of Fame. Carmen is currently working on a memoir of her father and his legacy. The book is preliminarily titled, "The Ernie Fields Territory Big Band: Tales from the Road."  
Over the years, the Black music community developed a distinctive vibe.   
Washington Rucker, a nationally known drummer raised in Tulsa and now based in Los Angeles, said that the elements of Black Tulsa music include those of Black music almost everywhere in the U.S. – jazz, some Blues, some R&B.  
He noted in his biography how the torch was passed on to him "by a diminutive drummer Clarence Dixon, in a small community South Haven, outside of Tulsa who said to Rucker: 'This pair of sticks will take you all over the world.'" 
"What makes the Tulsa sound different is that it includes touches of country," he said. It's a sound shared by all musicians with backgrounds in Oklahoma, from Count Basie to the Fields family, Rucker explained.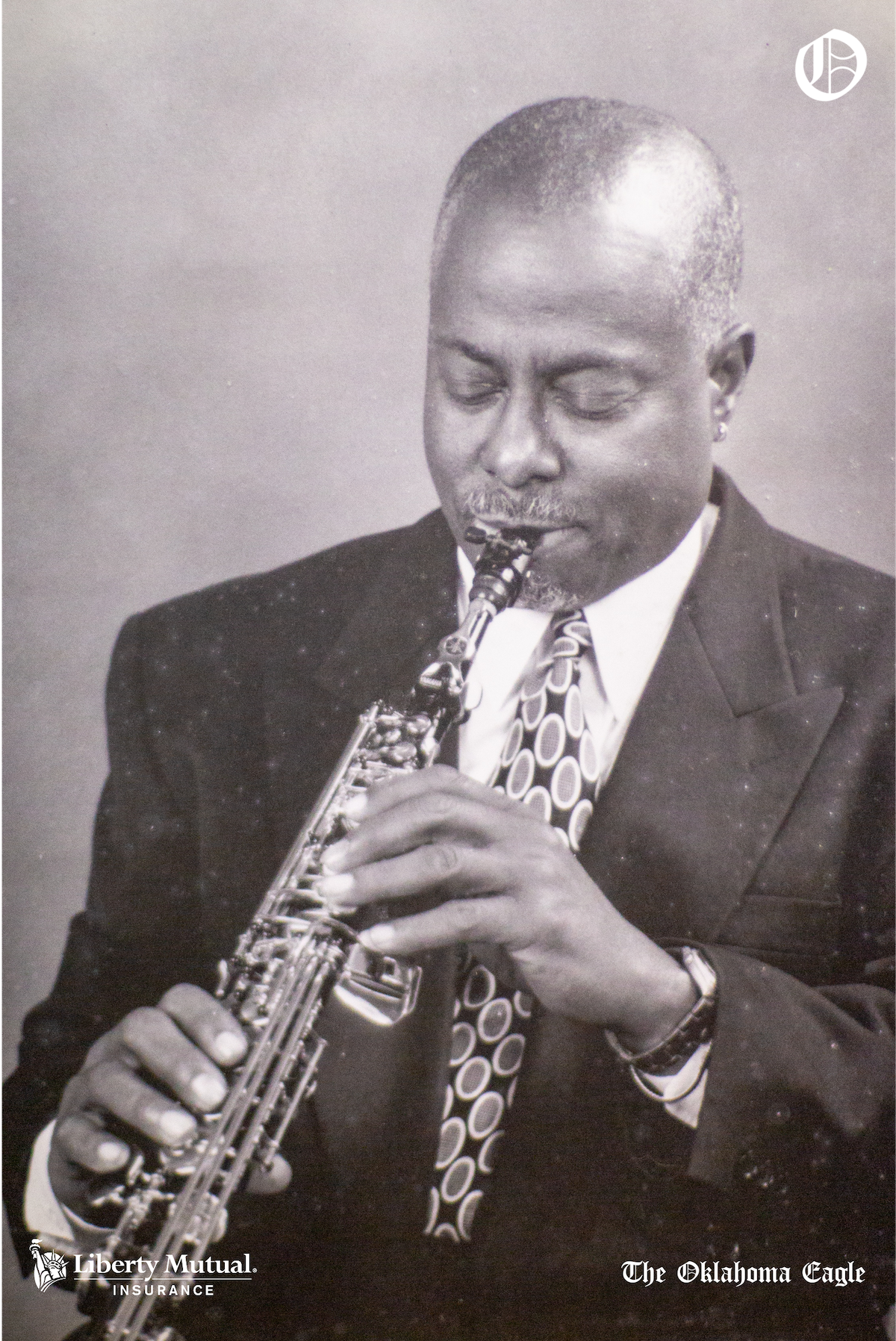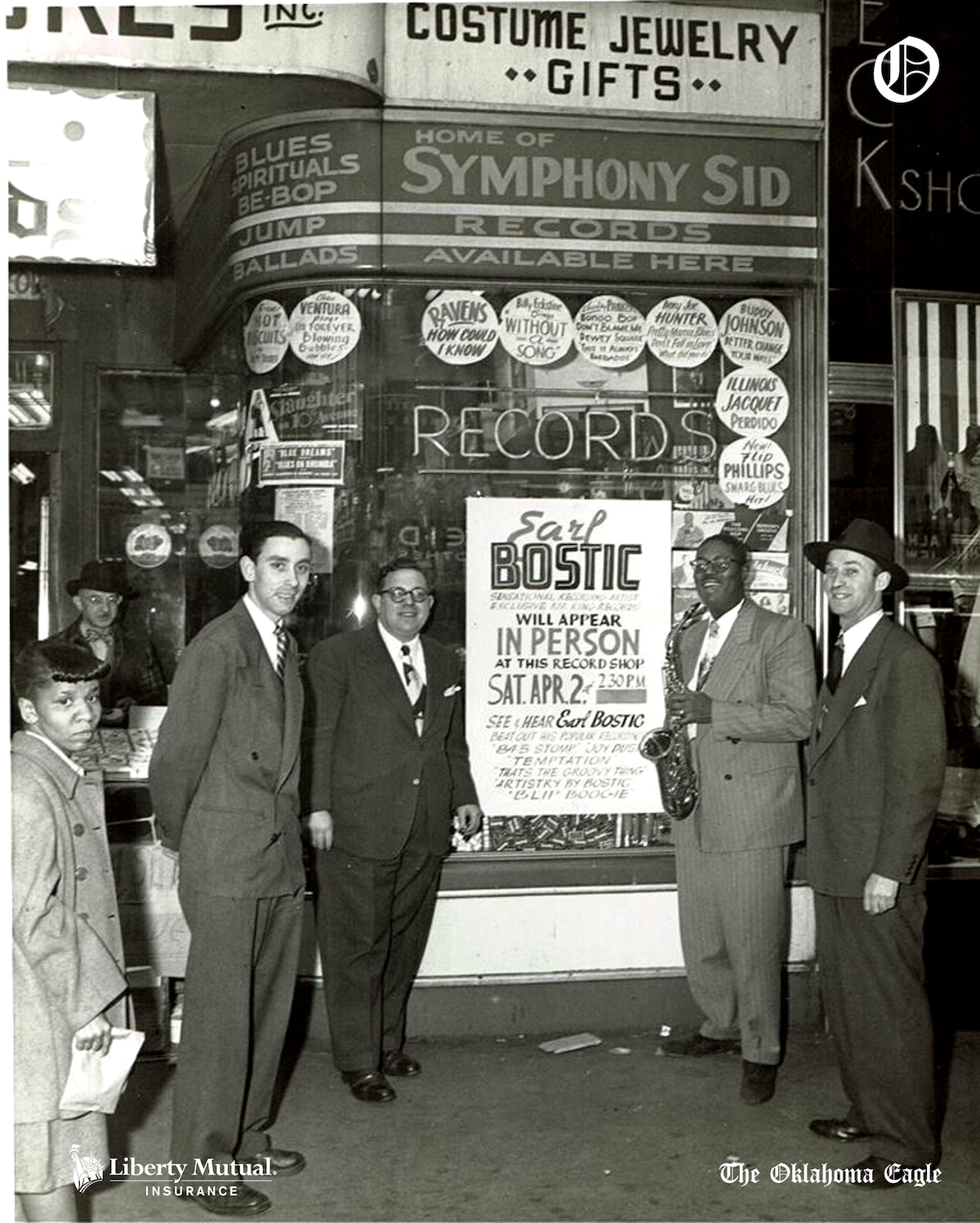 From Tulsa to Broadway and back
After his retirement, Fields Sr. passed the musical torch – and the challenge to further develop the Tulsa Sound – to other musicians. One who readily grabbed that torch was Chuck Cissell. The singer, dancer, composer, director, Broadway performer, and former CEO of the Oklahoma Jazz Hall of Fame, now 73, has fond recollections of his upbringing in Greenwood and education at Booker T.  
"The environment and education system when I grew up were very encouraging and very supportive," Cissel said. "Greenwood nightlife was popping and snapping and cracking baby, let me tell you. I used to sit on the front porch waiting for my sister (Maxine) to come home and say, 'So what happened tonight?' She would sit down and tell me everything. I would hear the stories of who was there who played."   
Passion for the fine arts was a crucial part of Cissel's upbringing.  
"I grew up in a family that loved music," he said. "The history of Greenwood was deeply embedded in our family."  
After graduating with a fine arts degree from the University of Oklahoma, Cissel moved to New York City to perform in "Hello Dolly" with Pearl Bailey and Cab Calloway.  
"Pearl Bailey cast me herself," he said. 
 During the 1970s, Cissell performed seven shows in New York. He recalled that his mother, singer Corinne Cissell, hoped to accomplish her dream of performing on Broadway and in Carnegie Hall.  
"I got to do both of those," he said. "I guess in a way. I lived her dream."  
Cissel would perform in seven shows in New York City from 1970 to 1979. From there, he moved to Los Angeles to pursue his music career and, within two weeks, had a recording contract.  
Cissel would later drive back to New York City, performing in "Sweet Saturday Night" with Ruth Brown, who was sometimes known as the "Queen of R&B.".  
In early 2002, Cissel took over as CEO of the Oklahoma Jazz Hall of Fame. He led the organization for eleven years.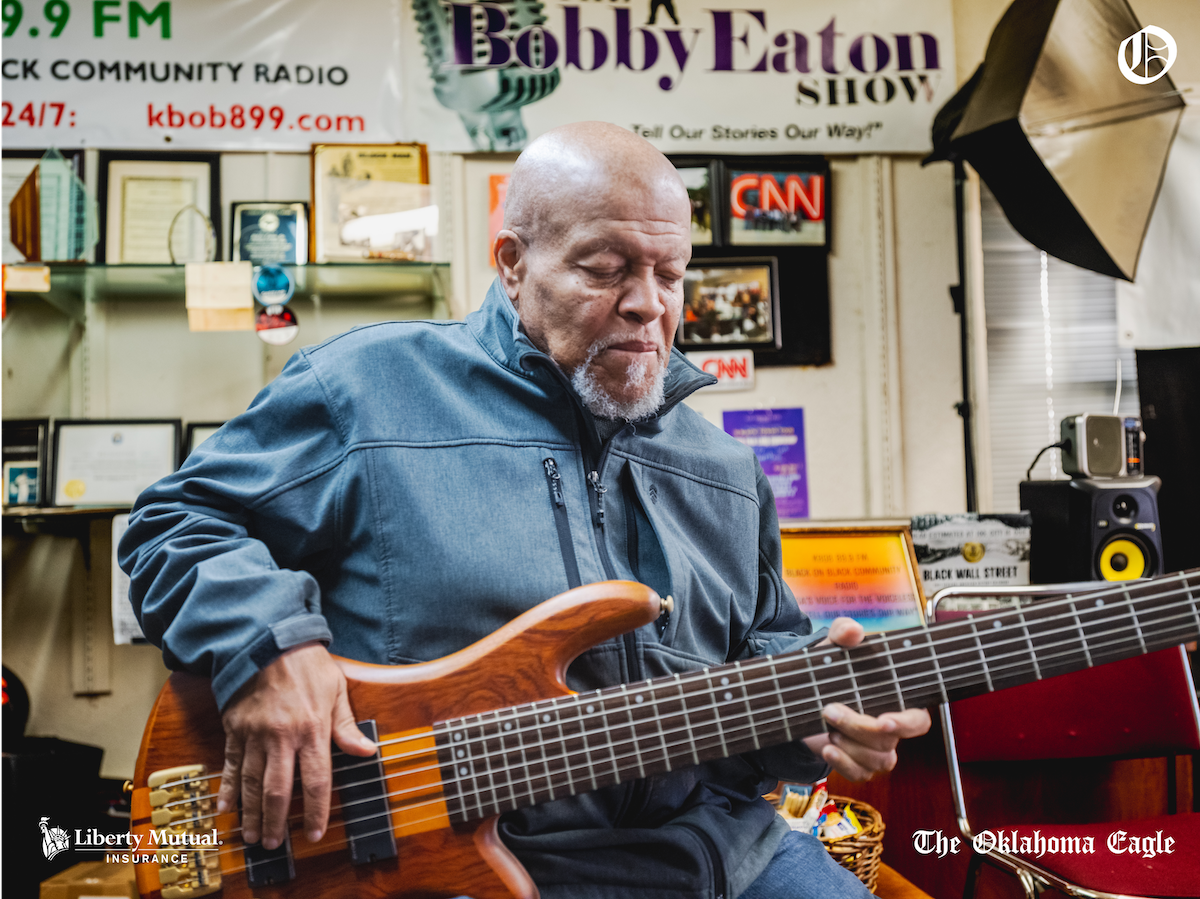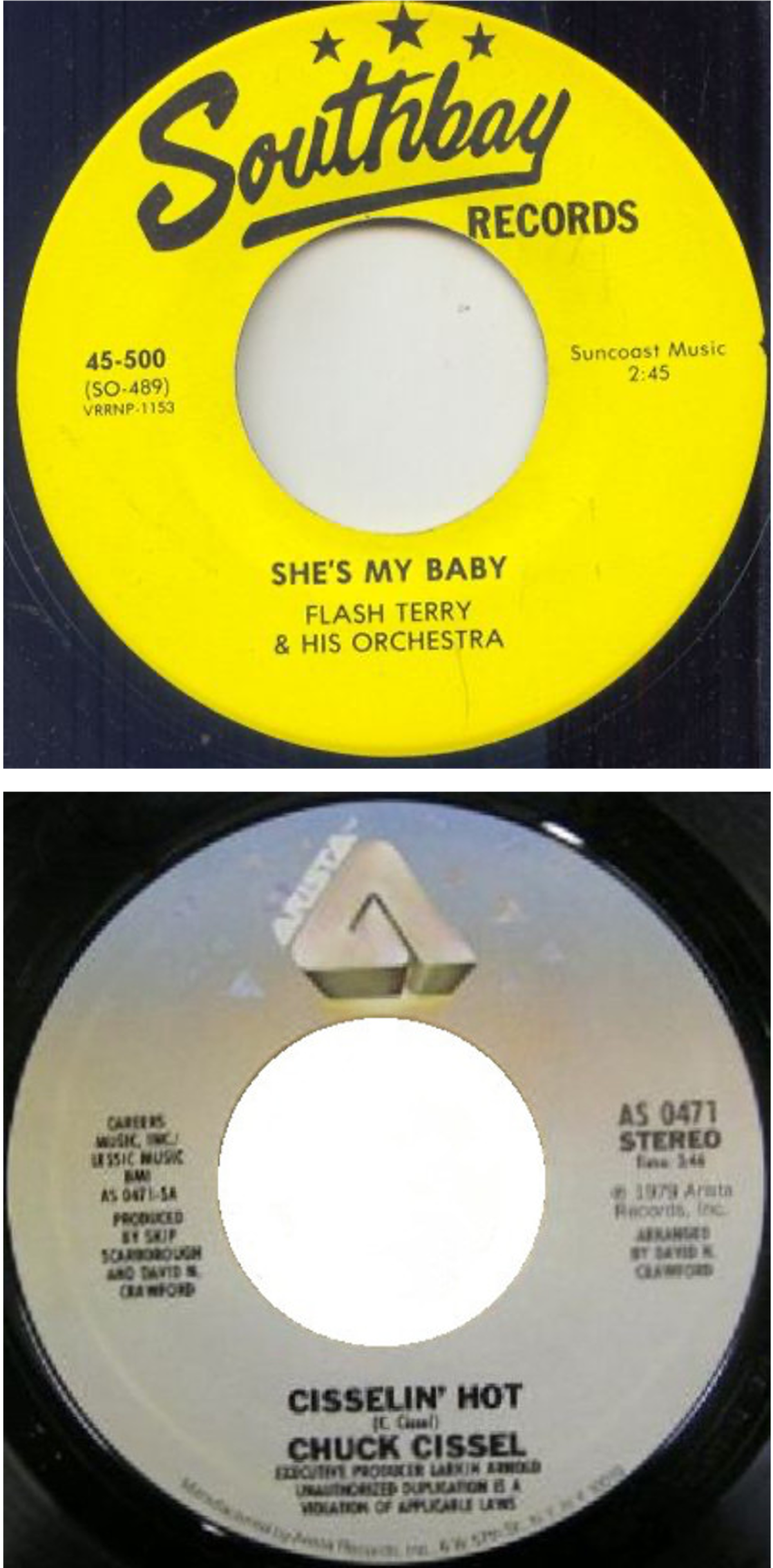 A love continues to reinvent
With his popular online radio station, kbob899.com, and company Eaton Media Services, Bobby Eaton Jr., is bridging the gap between the old and new generations of North Tulsa music. Eaton has deep roots in North Tulsa. He recalls arriving at Booker T. High School from Anderson Elementary as a teenager. He was struck by how the high school was like a crossroads for students from different middle schools where they began to fuse their musical talent.  
"Once we got to Booker T Washington, it was like, wow, what a series of entertainers," Eaton said. "Booker T was like the catalyst and a pillar of the community. So, we would get together, and we formulated little school bands within the school."  
The GAP band's early roots
In 1966, Booker T. graduate Ronnie Wilson formed one such group with his 11-year-old brother Robert.  The band was named after the prominent North Tulsa streets Greenwood, Archer and Pine.  
Early on, the group took on a funk sound typical of the early 1970s. They received their first big break as the backup band for fellow Oklahoman and Lawton-transplant Leon Russell on his 1974 "Stop All That Jazz" album.   
Charlie, the third Wilson brother, joined later and the band rose to national and international fame during the 1970s and 1980s. They retired in 2010; Robert Wilson died in August 2010, and Ronnie Wilson died in November 2021, leaving Charlie Wilson the only living member.  
Around the same time, Eaton put together his own eight-piece band, The Liberators. Charlie Wilson was on keys and would sometimes sing.  
"(It had) a horn section, everything," he recalled. "We loved our music so tough, we rehearsed all the time, and we ended up playing in nightclubs. They would be jam-packed inside and outside. People sitting on cars outdoors couldn't get into the clubs because it's so packed.  
"Here we are in high school, and we were playing for our teachers, people in the civic organizations, would come out to see us play." 
Eaton remembers the days he would perform at the nightclub, the Gallery Supper Club. The GAP Band would play across the street from them.  
"The Gap Band was together before (Charlie Wilson) even joined," he recalled. "We were rival bands. Ronnie Wilson, rest in peace, of The Gap Band would come inside the club where we were playing, and he would stand in the back with his arms crossed, and he'd just be looking at us young guys, watching his brother on the keyboard playing and turning it out," Eaton said.  
Ronnie would offer Charlie $50 more to play with them after his set, and they'd roll Charlie's organ over there across the street, he added.  
When they graduated Booker T.'s last all-Black class in 1972, Eaton and The Liberators took their talents to Central State University in Wilberforce, Ohio. Eaton's cousin Julian Northington, the school's band director, recruited them.  
"So, we went off to Ohio, and Charlie Wilson, of course, stayed behind and played with his brothers," Eaton said.  
The group was offered several record deals; however, some members wanted to sign, and some wanted to stay in school, so they eventually split up.   
Eaton returned to Tulsa until he caught a ride to California, where he connected with several nationally acclaimed artists. He toured with Natalie Cole for seven years. "I can see it right now, vividly in my mind," he said. "Playing with her, traveling the world, and doing things we did was quite a treat. It just pushed us up as musicians, playing with Natalie Cole." 
Eaton is back in Tulsa and operates his radio station next door to the building that used to be his family's barbershop, which was in business before the 1921 Tulsa Race Massacre and later served as a hub for the civil rights movement. Eaton broadcasts 14 different shows throughout the week and has hosted stars such as Jesse Jackson, Danny Glover, Omar Johnson and others.  
Nurturing a new generation
The older generation of North Tulsa musicians is still committed to helping young talent. Eaton enjoys mentoring youth. Local high school students host the Juice, a show on his station. 
Dr. Lester Shaw, "Doc Shaw," has become one of the chief supporters of the new generation. Shaw is choir director of Booker T. Washington and founder of the nonprofit, Pocket Full of Hope, an organization that encourages artistic talent in youth while also helping them in school. He graduated from Booker T. in 1975 and recalled the musical electricity that propelled him to excel within the North Tulsa community.  
"Music was all around. It was all in our neighborhoods, and bands were everywhere.," he said. "Going to Booker T. could be very intimidating. You have all these talented people that you had to bring your A-game. It was known for putting out artists, music, dance, and acting. That shaped me."  
Shaw continues to shape youth within the community and watches as they pursue their artistic dreams. One member of his nonprofit organization went to Broadway. They toured for four years with the Carole King musical "Beautiful."  
Among Tulsa's growing number … 
Greenwood's new sound
As young Black Tulsa artists continue to make their mark the city and on the national stage, they are maintaining the tradition of musical talent within the community. Last year, more than 70 rappers and performance artists from across Oklahoma came together. They recorded 143 tracks resulting in "Fire in Little Africa (FILA)," a 21-track compilation album that commemorates the 100th anniversary of the Tulsa Race Massacre.  
By the beginning of April 2021, the FILA album was signed with Motown Records. Yvette Noel-Schure, a well-known promoter, became a publicist. Guest features were added with Charlie Wilson and the GAP Band's famous "Party Train" track. 
Omaley B is a singer, songwriter, and instrumentalist and one of the artists featured on the FILA album. His song "June Riot" from the album "Unsung" was featured on ABC's "Soul of a Nation" this year.  
The second youngest of 11 children, all raised in Tulsa, Omaley recalls an upbringing wealthy with musical talent and mentorship. A former teacher at Legacy Charter School, Omaley, has a passion for teaching. Since 2019, he began his own business in the Historic Greenwood District that provides private piano lessons to youth. 
 "I call them unorthodox lessons," Omaley said. "I learned how to play by ear first, and I figured out if you learn the wrong way, and then you learn the correct way, you can fix a lot of stuff, because you've seen what the wrong way is, and you know how to fix it correctly." 
It's that kind of musical trial and error, coupled with commitment and raw talent, that has is driving Tulsa's Black music scene into its second century.