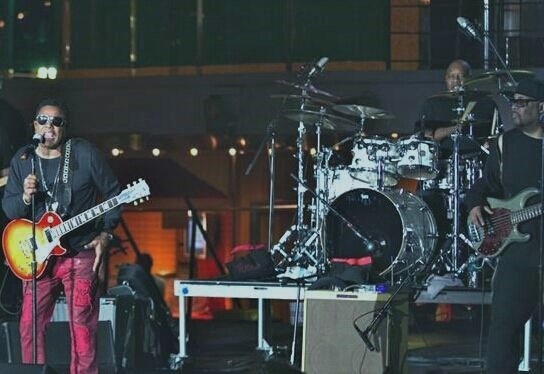 By Fred L Jones, Jr.
Eagle Staff Writer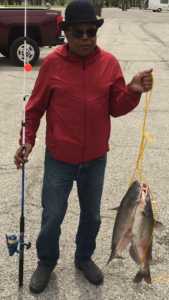 Tito Jackson has a storied career in music and having just finished the Tom Joyner 2017 cruise, Jackson decided to spend some down time in Tulsa, Okla. Jackson does have family here and Tulsa has always welcomed one of the greatest guitar players of our time, both to perform or to get away from the hustle and bustle of big city life.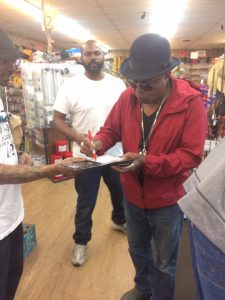 Jackson stated, "The Tom Joyner cruise was very good, I performed the second night on the cruise and had a wonderful listening party in which I debuted my entire new CD to the cruise participants. I also loved the line dance portion of the festivities it was nice seeing them groove to one of my songs.
Jackson's latest effort is called "Tito Time." It was a project that Jackson had started working on before his mega star brother, Michael Jackson died. It has taken over four years for him to go back into the studio to work on it, but now it is completed. We asked Tito to tell us a little bit about "Tito Time." Jackson stated, "I named it "Tito Time" because I took my time with it.  I'm probably the last Jackson in the world to ever record anything (laughs). All my siblings released their solo projects so it's my turn years later. Actually, this project is one that I started from the ground up. By that I mean I built Poppa T Studios. I bought the equipment, and a friend and I wired the whole place all for the sake of this project. My brother Michael passed right when I was in the middle of the construction, so I didn't touch that studio for like three years after he died. I just didn't have the strength. I eventually got back in there and started recording. I really wanted to find songs that everyone would enjoy regardless of their race, so the album has a lot of different genres. I just believe if you make good music, then people will enjoy it."

Tito's first single entitled "Get it Baby" is a project with Big Daddy Kane. Jackson stated, "Linking up with Big Daddy Kane was through my production team. One of the producers knew him. We wrote "Get it Baby" in my studio, and it's just one of those songs where there really wasn't a whole lot of science work to be done on it. It's one of those songs that has a Rock & Roll feel to it, but it also has a little bit of everything in it like funk and soul."
Jackson is planning on working this project from all angles, this is a very diversified project with something for everyone. Jackson is spending his down time fishing at Keystone Lake here in Oklahoma and getting some well needed rest and relaxation. Jackson is headed for a two-month tour in the United Kingdom for June and July of this summer.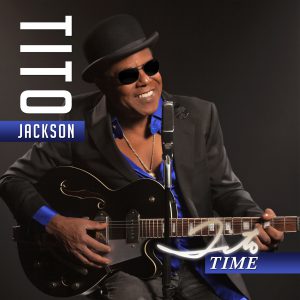 Jackson is the third eldest child and second eldest male of the Jackson family. He was also known as "the quiet one" of the family. In 1967, Jackson and his brothers Jackie, Michael, Marlon and Jermaine began performing together as The Jackson 5, including winning a talent competition by covering The Temptations song, "My Girl."
Jackson and the rest of The Jackson 5 made their professional debut in a nightclub in Indiana. The owner of the nightclub, Keith Gordon, decided to give The Jackson 5 a chance to record in his recording studio. As the lead guitarist of the group, Tito enjoyed the success of four number one hits, signing with Motown Records. These classic hits "ABC," "I Want You Back," "I'll Be There" and "Never Can Say Goodbye" were all released in 1969 and 1970. Their single "I Want You Back" was their first number one single and sold more than two million copies in 1969.
Jackson continues to be a pioneer in the professional musical industry trailblazing today just as he did so many years ago. Tulsa will always have open arms for Jackson and the Jackson family.
"Tito Time" is available on iTunes by following this link: