The Oklahoma Eagle Newswire
The HBCU Wrestling NCAA Championship Kickoff event, hosted by Olympic Gold
Medalist Kenny Monday and NCAA All-American, Film director Nate Parker, will take place on
March 15th, 2023 at the Greenwood Cultural Center. The event is designed to celebrate the HBCU Wrestling Initiative and the restoration of the Morgan State University Wrestling Program, that's slated to start this fall.
HBCU Wrestling Initiative is an effort to create Black leaders through the sport of wrestling and increase opportunities for student-athletes of color. The event is a fundraiser to help support these efforts. The event will feature a selection of signature cocktails, wine, and beer, as well as a variety of hors d'oeuvres.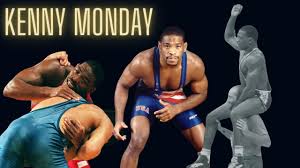 The significance of the event's location in Tulsa and the Greenwood Cultural Center cannot be overstated. Tulsa is the birthplace of Kenny Monday, and the site of the historic Black Wall Street, a thriving Black community in the early 20th century that was destroyed in a racially motivated massacre. The event is a testament to the resilience and strength of Black communities in the face of adversity.
Throughout the evening, guests will hear remarks from prominent figures in the wrestling community, including Kenny Monday, Nate Parker and Jahi Jones, Executive Director of HBCU Wrestling. They will share their thoughts on the importance of HBCU Wrestling and the impact it has on student athletes and communities of color.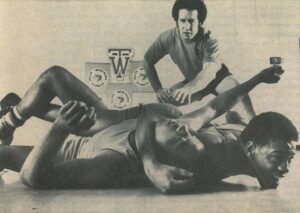 "We are thrilled to celebrate the HBCU Wrestling Initiative and our efforts of creating opportunities for student-athletes of color," said Jahi Jones. "This event is a chance to support the efforts of our initiative and kick off the NCAA DI Wrestling Championship"
If you are interested in attending the event or supporting the HBCU Wrestling Initiative, please visit https://support.hbcuwrestling.org/HBCUWrestlingNCAAKickoff for more information.