Kimberly Marsh
The Oklahoma Eagle
---
PHOTO
Courtesy of Christian Brailsford
Anyone who has seen "Pretty Woman," the movie with Richard Gere as disillusioned businessman Edward Lewis, and Julia Roberts as sex worker Vivian Ward, probably remembers the dinner scene where Vivian navigates her way around a formal dinner table while flipping escargot across the room and charming everyone at the table. 
What may have been lost in Vivian's scene-stealing moment, is Edward's brutish, greedy behavior as he discusses the takeover of a 40-year-old shipyard. He continues to be gentle with his date and ridiculously good-looking, while also smug and undeterred as the elder industrialist James Morse and his grandson David Morse, both played by white men, show their concern for the company that Edward is about to destroy and sell off in pieces.
"Pretty Woman: The Musical," brought by Celebrity Attractions to the Tulsa Performing Arts Center from Aug. 23-28, mirrors the movie, according to Christian Brailsford, the performer who takes on the roles of the Morse duo as David Morse, combining the two into a powerful Black businessman with a heart.
The complete opposite of Edward, Brailsford approaches playing the David Morse character in the musical as a shrewd, financially literate businessman with a strong moral compass.
"He has compassion and empathy for the world and considers the people he is employing," Brailsford told the Eagle in a recent phone interview speaking to his role in the musical's U.S. tour. 
"He can't just let them go by the wayside, to be laid off from work, because they have food to put on the table. I think that it is great for young people to see someone who looks like them on stage who is in a position of power.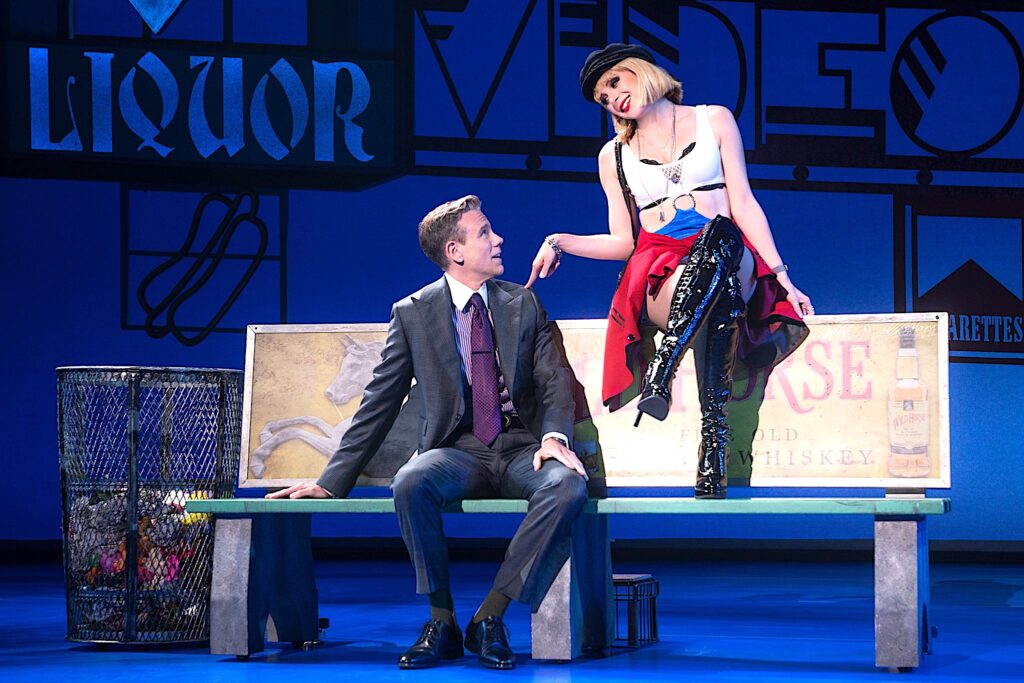 "There are a lot of great moments. Our leading lady Olivia Valli really embodies and commands the stage. Adam Pascal, who plays the Richard Gere role, does a great job. It's a feel good, wonderful show about female empowerment, and on a human level about taking your power back and being the person you know you are destined to be."
How young Black performers see his character is important because Brailsford himself is from an area of Philadelphia he describes as tough, gritty, hard and rough, but there are places like the historic Freedom Theater that changed his life, as well as the lives of many black youth.
"If it wasn't for people like Walter Dallas, who started Freedom Theater, it wouldn't have given inner city Black kids the outlet to consider being on stage, yet alone being vulnerable for the first time in life," Brailsford said. "Being in Philadelphia is being vulnerable. It's literally dangerous to your safety, so finding a safe space to be vulnerable before people who won't judge you is invaluable." 
Brailsford was part of the Freedom Theatre during his teens and early 20s, where he learned to perform after years of singing with a church choir and dreaming of a professional basketball career. He grew up listening to his grandmother's record player spinning James Brown and Jeffrey Osborne.
"We always had music playing in the background. I listened to Shirley Caesar, Richard Cleveland and James Smallwood," he said.
"We all stand on the shoulders of people who came before us. I know my mentors have come in many ways and shapes and forms – people in my church, coaches, words of advice. Through television. seeing their actions."
For performers dedicated to helping youth find their way, his words of advice: Live according to what you say and let your actions speak a little bit louder than your words and let your energy light up a room. 
"If they feel supported, loved and heard and they feel seen, then they are more prone to listen to you. Don't make that person your project," Brailsford said. "Connect with them on a human level. Let them know your vulnerabilities and  your weaknesses because that makes you more human."
Brailsford said "Pretty Woman: The Musical" gives the audience much more than the movie through the immediacy of live theater, where you get a chance to go on a journey with the actors and you feel like you're there with them. 
The show is brought to life by music from Hollywood and Broadway – featuring an original score by Grammy winner Bryan Adams and Jim Vallance and two-time Tony winner Jerry Mitchell ("Hairspray," "Kinky Boots" and "Legally Blonde").
For more information visit celebrityattractions.com.
How To Attend
'Pretty Woman: The Musical'
When: Tuesday, Aug. 23-Sunday, Aug. 28
Where: Chapman Music Hall, Tulsa Performing Arts Center
Tickets: 918.596.7111 or tulsapac.com
Website: For more information visit celebrityattractions.com.