This week, the 918 series offers a conversation between Eagle Writer Hannah Zozobrado and Tulsa musician, producer and hip hop educator Stephon "Steph" Simon. Born and raised in Tulsa, Simon has revolved much of his musical and artistic creations around the city's rich history, working on projects such as "Fire In Little Africa," a multimedia album commemorating Black Wall Street. As a musician and producer in the Hip Hop genre, he also is working to implement a Hip Hop education elective in a North Tulsa high school.
The Oklahoma Eagle is excited to publish a new edition of its 918 Series, a brief Q&A with Tulsans who share their passions and invest in our shared communities. As the title suggests, the series will feature the responses to a mix of nine entertaining and thoughtful questions and one highly personal/serious question, all within eight minutes. This week we feature a conversation between University of Maryland student journalist Dorvall Bedford and the Greenwood Film Festival's Dennis Delemar. As an executive director of the festival, Delemar is in charge of organizing an event promoting Black filmmakers. At 37, he hosted Tulsa's second film festival ever from June 8 to 12. A native of New Bern, North Carolina, Delemar played college football at Charleston Southern University before finding love in filmmaking. He lived in Tulsa from 2014 to 2017 and now lives in California. He has made a total of nine films so far and describes himself as both a writer and director.
1. Would you say there is a strong Tulsan community?
Steph Simon: For sure, I'm very supportive. I just believe in us here in Tulsa… I just think we're really talented and don't get the proper platform to showcase it to the world because it's Oklahoma. I think just the word "Oklahoma" kind of puts a stigma or plateau on how far we can go, but we're very talented… I travel a lot, and I see talent in all these other states, and it just reassures me that we're just as talented. And it just drove, like, a super passion. I got a super crazy passion for artists here that I see… we call them local only because they're in reach, you know? It just made me believe in them so much, so I support and meet these people and all the shows that happen on a weekly basis. Everybody supports everybody, and it just created a community.
2. Has the Hip Hop scene grown a lot in Tulsa?
For sure… I don't like saying we're coming out of a pandemic, but as the world is learning how to function, we're starting to build it back up. It's kind of been slow for the past year and a half, but like, yesterday [there] was a great turnout for a Monday night. So, we're kind of getting back into the motion [and] throwing Hip Hop shows again – the spirit never died, but it's definitely more fruitful and more consistent, and it's actually a self-sustaining thing to where any Hip Hop artist in Tulsa can put a show together.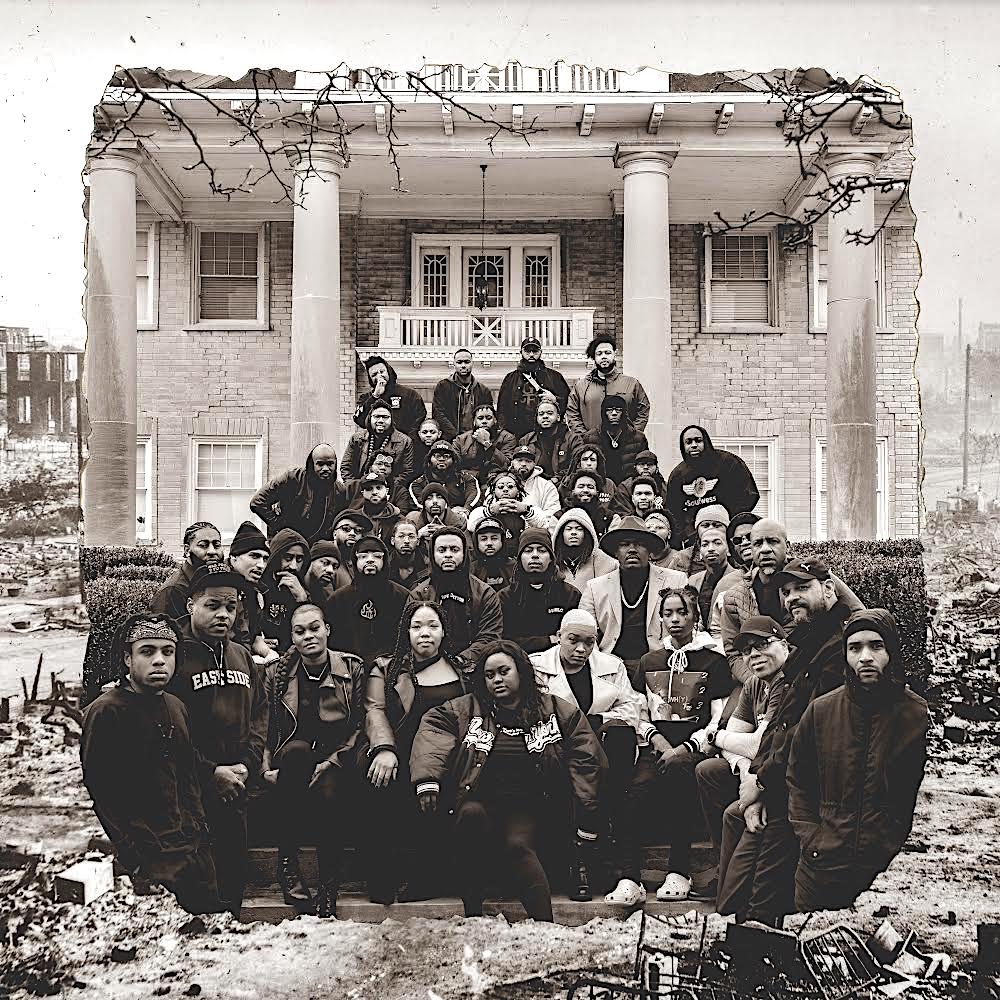 3. What do you think are some factors that contribute to the growing Hip Hop scene in Tulsa?
I think [it's] our relationships. I have a relationship with the venue owners, the DJs, the sound guy, the people that made the flyer, the food trucks that are outside that [have] our names on the menu – naming their food after the artists… I think that's what did it. It's building a relationship with every last person that does anything.
It's a full-fledged community, and that's why I say, "everything is us" as a slogan… "Everything is us," because that's what it takes. You need all of those pieces of a puzzle to create that type of foundation. So, you got to know from the trumpet player, all the way to the sound guy, to the DJ, to the people that come that… just want to listen to music. We're all in it together.
4. Do you share your passion for Hip Hop with your kids?
They know what I do. They are tired of hearing me on the radio every five minutes, and they see me in articles all the time and newspapers, so they know what I do. I share with them, but they… love to sing. They love singing. And my oldest daughter, she loves to paint. I don't know where that came from, but she's a painter. And I just support what they do without me showing, like I didn't show her how to [paint]. So, I felt like that's what she wants to do, and I know how to support it, and I know the art world is blowing up just as much as the music world, so I just put her in the right spaces in art.
5. How has the pandemic affected the music scene in Tulsa?
I'll never forget when the world shut down in 2020, right before spring break: that February and March we were in the Rolling Stones for, like, the top 10 cities to visit for music… and the New York Times [was] talking about Tulsa. It was just like a festival every night. And then the world shut down… like the next day there was nobody in the streets, and so it was at the point where it [went] from packed shows everywhere to nothing.
6. What made you want to implement Hip Hop education as a teacher in a North Tulsa school?
My line of work is in Hip Hop. So, everything I do is hip hop. I feel like I've reached a master level where I can teach this to kids… there's some things you just need to know and some knowledge you need to have and, if I can teach that and implement that to a 14-year-old that's smart enough and they have the technology and the iPhones and YouTube and Instagram… they'll have the knowledge that I got at 34 at 14 through 18.
I feel like I just got good at this thing at 30, and I've been doing this since I was 18. So, it just helps me accelerate their process – help them learn… not to really speak negative on their surroundings, because that's what we tend to do when we get on the mic at a young age. I just want to help them change the way they speak about where they come from, and it'll affect so much. It'll affect the whole school, I feel like.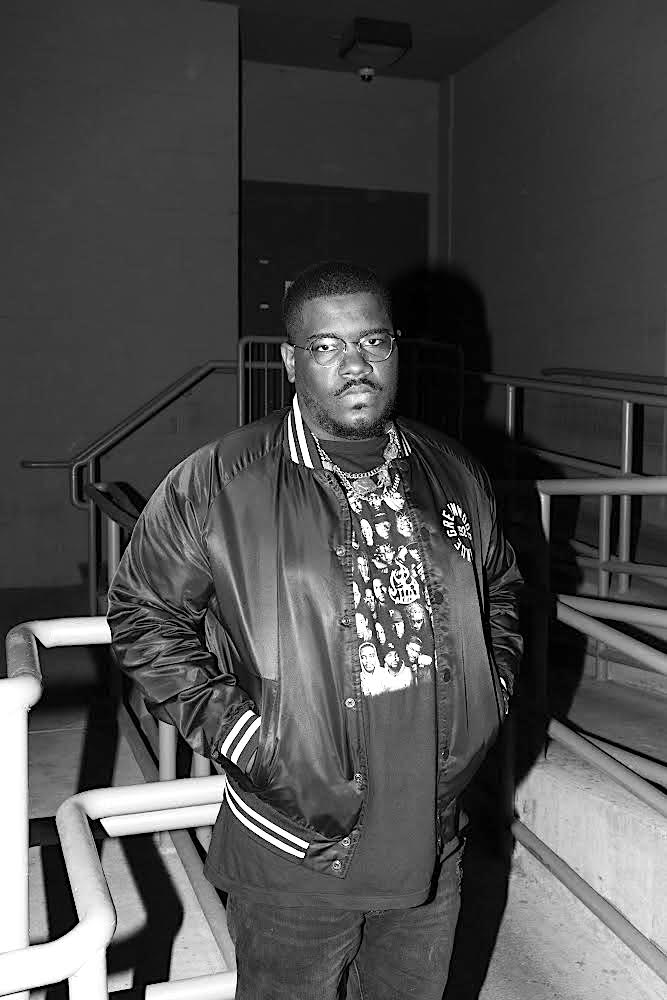 7. How do you think your students will be impacted?
[The elective] starts officially next school year, and I'm slowly building and getting the classroom ready this year. I was working a job at one point that was holding the process back, and then COVID-19 happened, and then school shut down… This was the first year where the school was running, but Fire In Little Africa was taking all of my time. So now that's… becoming more manageable for me, so I've met a few students that are freshmen and sophomores that really are looking forward to this class. They're really looking forward to this class and I can't wait. I never couldn't wait for school to start back. And I haven't been in high school so long, so to see them excited to get back to school – like "I'm ready for the summer to be over and get back to school" is crazy.
8. Is there a specific music venue people should go to?
Just yesterday I threw a show at this place called Soundpony, which is in Downtown Tulsa and the Tulsa Arts District. A lot of Hip Hop culture was created and cultivated in the Soundpony… the Soundpony was home and is home base. I actually just threw a show there, for… a new cast of rappers coming up and developing in Tulsa right now. And I just put the show together for them yesterday, which was pretty successful.
9. What are some other music genres popular in Tulsa right now?
It's really a live music scene, so you can run into a Folk show, you're going to a Pop show, you're going to Rock and Roll, a Heavy Metal show, Alternative. I personally don't know all the specific terminologies because I'm so Hip Hop- and R&B-based. But… there are so many different bands out there that aren't Hip Hop. So, it's any given night in like, ten or fifteen different venues, you might get something different, and it's the artists that you're like "man, I've never heard of this person before." And when you leave, you leave a fan. 
10. As an artist, you refer to yourself as "Dicky Ro" as short for Dick Rowland, a key person in the Tulsa Race Massacre of 1921. What does it mean when you say you take on his persona?
It's more so of a reinvention of stirring the pot. Just reviving the energy, reviving the spirit. Dick Rowland was the catalyst for the destruction, unfortunately. It's a 17-year-old boy that got caught in the wrong place at the wrong time. He didn't know he was going to be the deciding factor of my future.
He was the kid they tried to hang, and the community wasn't going for it, which led to a fight, which led to riots, which led to a massacre, and that's very impactful… [he was] just an aspiring kid shining shoes. "Dicky Ro," shortening it and making it a nickname… I don't take it lightly. It's really a responsibility I take on to get the word out to as many people as I can.
About This Project
The Oklahoma Eagle, in partnership with the University of Maryland Philip Merrill College of Journalism and the School of Journalism & Mass Communication University of Wisconsin-Madison, and the "On the Ground Reporting" project, collaboratively instructed participating journalism students through the process of publishing stories that focus on community groups and issues in Tulsa and Oklahoma. The class was led by Maryland associate professor and Washington Post staff writer DeNeen Brown, an Oklahoma native, who teamed with Eagle editors M. David Goodwin and Gary Lee.
To read other stories in the student project, visit https://theokeagle.com/on-the-ground-reporting/