By Madison Well-James, University of Maryland, The Oklahoma Eagle Student Journalism Project
Gov. Kevin Stitt sat upright in his commanding, black chair as he began his address to the people of Oklahoma about a new bill – that was celebrated by a near majority of the state's white lawmakers and criticized by others as anti-racist – he had just signed into law. The red tie around his neck was nearly identical to the nation's flag—red, a color often symbolic of strength and valor.
In the appearance, which took place on May 7 last year, Stitt's hands moved when he spoke, just enough to tell he was passionate about the message but not enough to distract from the content. His gaze was unwavering, and his voice was firm. He was looking and speaking directly to Oklahoma's nearly 4 million people. He wanted to make sure "the taxpayers" heard his message clearly.
"We can and should teach this history without labeling a young child as an oppressor or requiring he or she feel guilt or shame based on their race or sex. I refuse to tolerate otherwise," Stitt declared as the sky blue Oklahoma flag and the red and white stripes of the American flag were on display behind him. 
No, "otherwise" was not an option.
Stitt believed Oklahoma needed House Bill 1775 to ensure American history would be taught in all its "complexities" without dividing students or labeling them as "oppressors." 
What is House Bill 1775?
House Bill 1775 is legislation restricting how Oklahoma's 516 public school districts approach topics of race and sex. It restricts the teaching of concepts that create discomfort or guilt. The bill also prevents students from engaging in mandatory diversity training.
The bill's name corresponds to the first year of the American Revolutionary War when white colonists took a stand for freedom against the British monarchy. Blacks were still enslaved at the time, and indigenous populations were forced to pick sides in the war.
Stitt signed the bill right before the centennial anniversary of the 1921 Tulsa Race Massacre, when mobs of white residents attacked "Black Wall Street," killing hundreds of Black residents and destroying over one thousand homes and businesses.
"This is only made possible because of the fear and grievances of white people and the mere functions of what white supremacy functions as, and that is as a means of social control," explained Dreisen Heath, Human Rights Watch researcher, advocate and reparations expert. As a native Tulsan, Heath is well versed in the politics of race in the city and across Oklahoma. One of her recent projects focused on the conditions of inequality for residents of the Tulsa community stemming from the 1921 Tulsa Race Massacre.
After Stitt made HB 1775 law, the American Civil Liberties Union (ACLU) immediately responded with a lawsuit in an attempt to block the measure, which they believe unlawfully restricts the teaching of race and sex in the classroom. Other critics include the Oklahoma PTA, the Oklahoma State School Boards Association and officials at the University of Oklahoma.
Republican proponents of the controversial bill, including Republican State Sen. David Bullard, of Durant, believe it will protect children from being taught revisionist history and that individuals are "inherently racist, sexist or oppressive, whether consciously or unconsciously."
Republican State Sen. Rob Standridge, of Norman, who also supported the bill, believes schools should not be influencing young children by teaching them "racist and sexist ideologies."
The Oklahoma City Board of Education openly condemned the bill. Board member Ruth Veales, who is both Black and Native America, called it a measure "to protect white fragility," according to The Oklahoman. Even Oklahoma City Public Schools Superintendent Sean McDaniel encouraged Stitt to veto the measure calling it "a solution looking for a problem."
But what solution were they trying to provide? 
H.B. 1775 has been labeled by those in opposition as an anti-critical race theory bill, a deliberate attempt to prevent educators from engaging in conversations about race, sex, or racial history. While the bill does not explicitly mention critical race theory, it specifically prohibits topics broadly associated with it.
What is critical race theory?
"Critical race theory is poison to the minds of students and promotes racism rather than ending it," in Bullard's view. He was a history teacher for 15 years before becoming an assistant principal at Durant High School. The perspective is commonly shared among critical race theory critics.
Experts who have studied critical race theory flatly reject this interpretation. They say it is not a concept or a belief system but an academic framework originating in law schools. The theory claims race is a social construct, and racism is interwoven into America's institutions and policies, disproportionately impacting people of color.
Critical race theory dates back to the 1970s, when lawyers, scholars and activists realized the problems plaguing the country even after the successes of the civil rights movement. One of these people was "the godfather" of critical race theory himself, Derrick Bell. 
Bell, Harvard University's first tenured Black professor, dedicated his work to studies of race, racial inequality and civil rights law. His philosophical writings laid the foundation for what would later be called critical race theory.
The theory combines several academic frameworks, including critical legal studies and feminist theory, which are influenced by race, discrimination and the nature of inequality.
1n 1989, critical race theory was solidified as a movement when a group of scholars, including Angela Harris, Charles Lawrence and Dr. Kimberlé Crenshaw, met at the first annual Workshop on Critical Race Theory. Crenshaw, a law professor at U.C.L.A School of Law and Columbia Law School, is known for coining the term in recent years, even though critical race theory has been the subject of numerous debates over the past several decades. 
Critics have asserted the theory is simply a product of personal narratives and storytelling over reason and factual evidence.
Why does it matter to people now?
See Also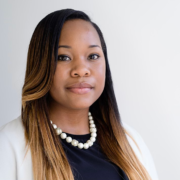 Critical race theory became a buzzword topic after George Floyd's murder by then-Minneapolis police Officer Derek Chauvin in 2020, causing stark divides between conservative, liberals and progressives, Democratic and Republican lawmakers. 
The same year, former President Donald Trump signed an executive order effectively to prohibit government agencies from endorsing "divisive concepts" and requiring diversity training related to race and sex. Trump then formed the 1776 Commission to support "patriotic education" in schools which was later terminated when President Joe Biden took office the following year.
"It's only prompted interest now that the conservative right wing has claimed it a subversive set of ideas," Crenshaw told the New York Times. In other words, Crenshaw believes critics see it as a tool to frame the discussion about racism by targeting blame towards non-minority groups. 
This may explain why so many Republican lawmakers, including Stitt, have passed legislation to prevent the spread of critical race theory, such as Gov. Greg Abbot's Texas House Bill 3979 or Virginia Gov. Glenn Youngkin's Executive Order to end divisive concepts. 
"These concepts and this truth, right? This is fact-based curriculum. These aren't just like made up ideas. The things that they are trying to push back on is fact-based history which has never been consistently taught within the U.S. education system," said Heath.
How has this affected Oklahomans?
Since H.B. 1775 was signed into law, the Oklahoma State Department of Education has only received three claims of violations against the rules. The third was an objection raised by Amy Cook, a white biology teacher at Memorial High School. She claimed that a training course offered to Tulsa teachers violated H.B. 1775. But no evidence was presented to substantiate her claim.
The first complaint was from a parent who felt a quiz had inappropriate questions about their child's opinion on critical race theory and other issues. The second accused a school board of not adopting the rules outlined in H.B. 1775. The first two claims were determined to be unfounded. A decision on the third is still pending.
In his May 7, 2021, address, Stitt said the state's public school districts would still be permitted to teach events such as the Oklahoma City Bombing, the Tulsa Race Massacre and the Trail of Tears. Many educators have still voiced concerns about the restrictions placed on conversations in the classroom.
H.B. 1775 has been in effect since July 2021, and more states have passed legislation that targets "divisive concepts." So far, 42 states have proposed legislation restricting how educators can teach students about history, with 16 states signing these proposals into law.
About This Project
---
The Oklahoma Eagle, in partnership with the University of Maryland Philip Merrill College of Journalism and the School of Journalism & Mass Communication University of Wisconsin-Madison, and the "On the Ground Reporting" project, collaboratively instructed participating journalism students through the process of publishing stories that focus on community groups and issues in Tulsa and Oklahoma. The class was led by Maryland associate professor and Washington Post staff writer DeNeen Brown, an Oklahoma native, who teamed with Eagle editors M. David Goodwin and Gary Lee.
To read other stories in the student project, visit https://theokeagle.com/on-the-ground-reporting/