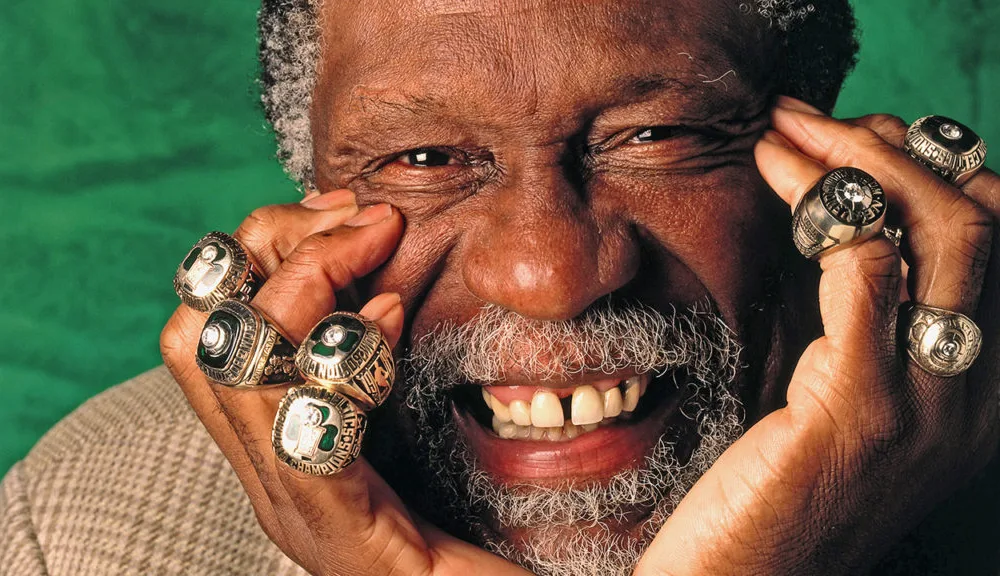 A Hall of Famer who led the Celtics to 11 championships, he was "the single most devastating force in the history of the game," his coach Red Auerbach said.
Even before the opening tipoff at Boston Celtics games, Bill Russell evoked domination. Other players ran onto the court for their introductions, but he walked on, slightly stooped.
"I'd look at everybody disdainfully, like a sleepy dragon who can't be bothered to scare off another would-be hero," he recalled. "I wanted my look to say, 'Hey, the king's here tonight.' "
Russell's awesome rebounding triggered a Celtic fast break that overwhelmed the rest of the N.B.A. His quickness and his uncanny ability to block shots transformed the center position, once a spot for slow and hulking types, and changed the face of pro basketball.
Russell, who propelled the Celtics to 11 N.B.A. championships, the final two when he became the first Black head coach in a major American sports league, died on Sunday. He was 88.
His death was announced by his family, who did not say where he died.
When Russell was elected to the Basketball Hall of Fame in 1975, Red Auerbach, who orchestrated his arrival as a Celtic and coached him on nine championship teams, called him "the single most devastating force in the history of the game."
He was not alone in that view: In a 1980 poll of basketball writers (long before Michael Jordan and LeBron James entered the scene), Russell was voted nothing less than the greatest player in N.B.A. history.
Former Senator Bill Bradley, who faced Russell with the Knicks in the 1960s, viewed him as "the smartest player ever to play the game and the epitome of a team leader."
"At his core, Russell knew that he was different from other players — that he was an innovator and that his very identity depended on dominating the game," Bradley wrote in reviewing Russell's remembrances of Auerbach in "Red and Me: My Coach, My Lifelong Friend" (2009) for The New York Times.