SHERRY GAMBLE SMITH: 1967-2022
THE OKLAHOMA EAGLE
---
BIXBY – Sherry Gamble Smith – the founding president and CEO of the Black Wall Street Chamber of Commerce who used her platform to help resurrect the Tulsa Juneteenth Festival and her bully pulpit to challenge then-President Donald Trump's attempt to sully the holiday with a grandstanding appearance in the Historic Greenwood District – was found dead along with her husband, Martin Everett Smith, in their Bixby home on July 6.
Gamble Smith was 55, and Smith was 54.
Law enforcement authorities said the couple – who had been married since 2004 – died in an apparent murder-suicide during an ongoing domestic dispute. Authorities said also the weapon found inside the home and used was registered to Gamble Smith.
Bixby police said the couples' two teenage daughters and son were not at home at the time of the shootings.
Bixby police said the officers responded to a 911 call from inside a home near East 111th Street and South Mingo Road. At about 8:10 a.m., officers found a woman dead, and a man gravely injured inside. The couple was later identified as Gamble Smith and her husband. Smith was transported to a local hospital, where he later died, police said.
Authorities have not released details about the shooting, saying that the investigation continues. The Oklahoma State Bureau of Investigation is currently assisting with the investigation.
Gamble Smith's family thanked the public for their outpouring of support.
"Her life was a blessing, and she is missed beyond measure," the family posted online. "She was and will remain a light to this world. We appreciate all the love and condolences during this difficult time. We ask that you keep our family lifted in prayer as we move to celebrate an extraordinary life."
A PayPal.com fund has been established for the couple's two youngest children, son Kobe and daughter Sidney. Gamble Smith is also survived by two adult daughters, Lindsey and Lauren Corbitt, from a previous relationship.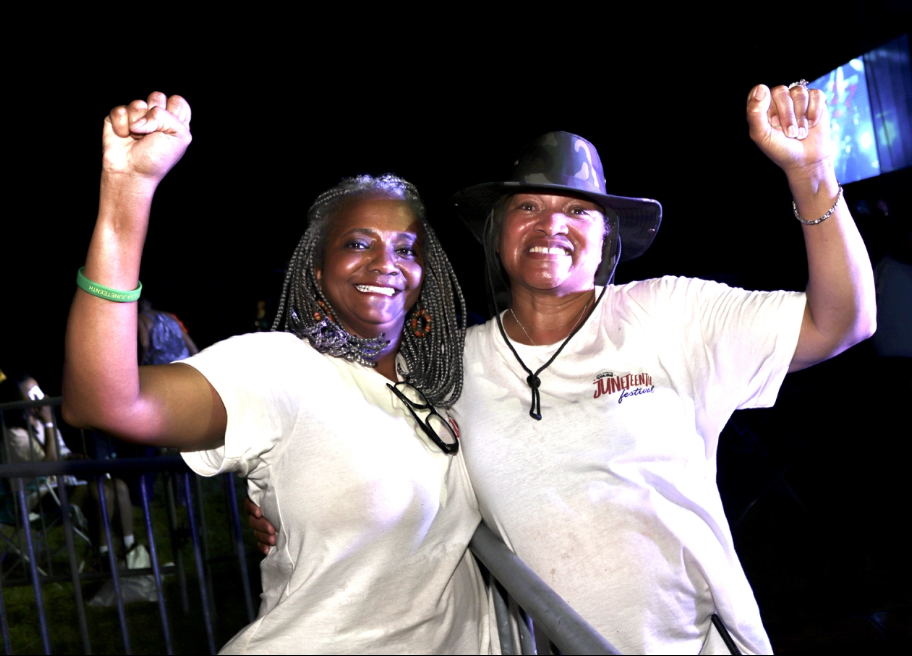 Funeral Services
Gamble Smith's celebration of life will take place at 11 a.m., Friday, July 15, inside the sanctuary of Friendship Church, 1709 N. Madison Ave. She was remembered by Pastor Jamaal Dyer as a longtime youth director at Friendship prior to his arrival. She was also the first woman to be named as an associate minister at Friendship, which is celebrating its 100th anniversary this year. Her family still maintains key roles at the church, including her sister Alicia Gamble Hollis, who is the choir director.
"This is huge hit for our community," Dyer told his church members on Sunday of her death.
Friends are invited to visit her on Thursday, July 14 from 11 a.m. to 7 p.m. at Keith D. Biglow Funeral Directors Inc.'s Tulsa Chapel, 1414 North Norfolk Ave.
Floral deliveries will be accepted during the visitation hours only.
Martin Smith was originally from Roxboro, North Carolina, and worked for the U.S. postal service. He is also survived by a son, Martin Smith Jr. His visitation is at 12 p.m., Saturday, July 16, at Keith D. Biglow Funeral Directors, Inc. His funeral immediately follows at 2 p.m. at Biglow.
The Black Wall Street Chamber of Commerce remembered their founder for her leadership and unabashed enthusiasm to get things done for Black Tulsans.
She "was an extraordinary leader, trailblazer, teacher, encourager, supporter, mentor and so much more to her community," the chamber posted online. "… Mrs. Gamble Smith brought us all together peacefully and effectively. A gift to Tulsa, she loved her community and will truly be missed by all."
Gamble Smith's death came just two weeks after she helped coordinate Tulsa's annual Juneteenth, the second official year the nation has recognized it as a national holiday.
As leader of Black Wall Street Chamber of Commerce, Gamble Smith led a nonprofit dedicated to promoting "the sound economic well-being of African American-owned businesses," per the organization's website.
"The BWSCC serves as an advocate to unify, promote and empower the African American community through entrepreneurship, programming, economic development, education, and training in Tulsa, Oklahoma," it added.
The name of the organization derives from the former nickname of the Greenwood neighborhood in Tulsa, which prospered in the early 20th century through the early 1960s before Interstate 244/Crosstown Expressway, Urban Renewal and desegregation became the death nails of this economic phenomenon.
Tragically, Black Wall Street came to an end with the 1921 Tulsa Race Massacre, which saw the deaths of hundreds of Black residents and the destruction of over 1,200 homes and businesses.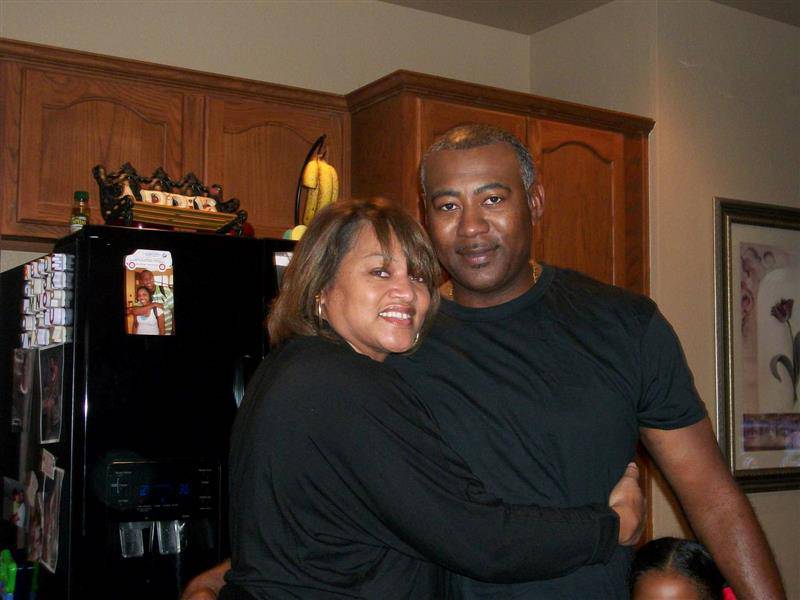 Helping the Smiths' Children
The Tulsa community is rising up to pay tribute to Gamble Smith.
"Mr. and Mrs. Smith, it hit the community really heavy," said Melisa Rowe, who is part of the Union MommaHawks, a group of football Union Public Schools' moms who do various things for the kids, like fundraising in a time of need. "They were pillars of the community. They expanded all throughout Tulsa. Not only did it hit Union, but Tulsa as a community at large."
The MommaHawks will be selling the new Redhawks football T-shirts to help raise money for the Smith family. Gamble Smith's daughter, Sidney is a standout volleyball player at Union High School.
"We're just trying to shine a light, be a light, love and support and push back any darkness we can by coming together and doing what union does. Support the family, love on them the best we can and help support them through this the best we can," Rowe told KRMG.
That event is being held at the Chipotle at 71st and Highway 169 from 5 to 9 p.m. with 20% of the proceeds to be donated to the Smith family.
Ultimate Performance Volleyball Club – where Sidney Smith plays – announced they are using Venmo – @UPVBC-2016 (Donise King) – to raise money for the family as well. So far, volleyball clubs from across the U.S. have made donations. Gamble Smith and her daughter had recently returned to Tulsa after traveling to Indianapolis for volleyball nationals.
Sidney will be a senior at Union, where she is a member of the volleyball and track teams.
"To rally around someone and know we're here for them and anytime they can call and we're there for them, I want kids to know this isn't just about volleyball it's about a bigger community and a bigger family," said Club Director Missy McCaw-Frette.
They're taking donations through Venmo for about four weeks, at which point they'll give a check to the family.
In 2020, Gamble Smith gained some national attention with her vocal opposition to Trump's plans to hold his first campaign rally of the COVID era on Juneteenth and mark the occasion by attending the festival in the Historic Greenwood District.
"To choose the date, to come to Tulsa, is totally disrespectful and a slap in the face to even happen," she said before the Trump campaign rally postponed the event by a day.
Trump's event was met with protests during a time of nationwide protests just weeks after a Minneapolis police officer killed George Floyd.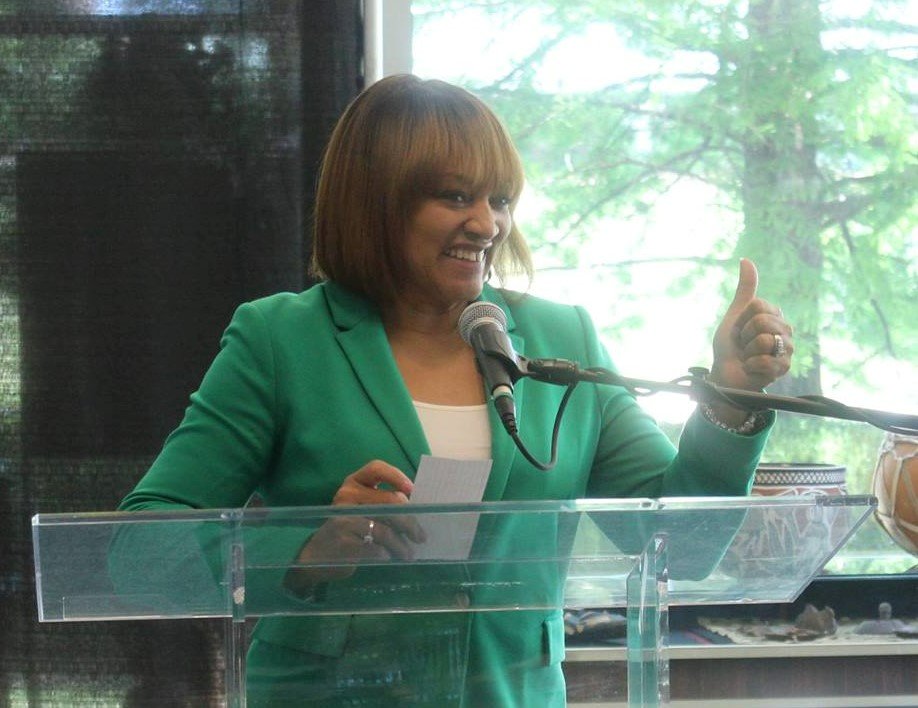 Tributes for 'Ms. Juneteenth'
J. Kavin Ross, who worked with Gamble Smith for decades and has chronicled her work through photographs, said her death leaves a void for a Tulsan who truly championed her community. They recently served on the city of Tulsa's Mass Graves Investigation Public Oversight Committee, where Ross is the chairman.
After her controversial departure from the Greenwood Chamber of Commerce, he said, Gamble Smith used the setback as an opportunity to move forward in profound ways that helped reshape the Greenwood story. She founded the Black Wall Street Chamber of Commerce in 2018 to provide more opportunities and advocacy for Black business owners throughout Tulsa, representing the spirit of the entrepreneurs who built up the Historic Greenwood District more than 100 years ago, she told Minority Network News in 2021.
Ross credits her efforts – along with those of City Councilor Vanessa Hall-Harper – to return a more robust and entertaining Juneteenth Festival back to the Historic Greenwood District – starting in 2015 – after it was held outside of the community's traditional spot in a field next to Historic Vernon AME Church.
"It was established to give Tulsa's Black Community and the city of Tulsa a festival to enjoy and be proud of," BWSCC posted to Facebook on May 13, 2022. "Last year Tulsa Juneteenth hosted over 50,000 people at the 2021 Festival. It has become the biggest Juneteenth festivals in the nation thanks to our community, sponsors, leaders, volunteers, black businesses communities and our amazing staff."
"Each year Ms. Juneteenth, Sherry Gamble Smith made sure that Juneteenth grew by leaps and bounds every year," he posted on her Facebook page, "even through the COVID-19 pandemic, and Donald Trump's controversial visit to Tulsa, along with his failed attempt to interrupt our Juneteenth, Sherry persevered and kept the party for purpose going. Rest on God's Stage forever Sherry. We love you!"
Pastor Adrion L. Thompson Sr., of World Changers Christian Church on South Columbia Avenue in Tulsa, served with Gamble Smith when they worked at Friendship Missionary Baptist and was there when she became their first female minister. He called her the "Real Miss Black Tulsa."
"She would preach, dance, pray, dance, teach, dance!" he posted on her Facebook page. "As you can see, she was always shouting lol. I loved and admired how she had no hesitation with 'going in.'"
State Rep. Regina Goodwin said Gamble Smith was committed to service in the community.
"I am lifted in knowing she knew and loved God and I understand this life is not the 'be all, end all,'" Goodwin posted in a Facebook tribute. "Sherry's generosity, sensibility, kindness and love for people are traits this world needs more than ever. Sherry was a genuinely good person. Truly an organizer and hard worker, Sherry was a tremendous presence in the Tulsa community."


Damali Wilson, who is executive director of operations for World Won Development, had a kindred soul with Gamble Smith, as they both championed issues important for Tulsa's Black community.
"Your electric smile, kindness and generosity will never be forgotten," Wilson wrote in a Facebook tribute. "You carried this community with grace, love and dedication. I just cannot believe this is true. We will be strong and continue the work we talked about in your honor."
Phil Armstrong, interim executive director of the Greenwood Rising Black Wall Street History Center, called Gamble Smith was "a fellow colleague and a personal friend."
"She was an incredible person that constantly thought about putting others before herself," Armstrong told The Daily Beast.
In an already full plate of initiatives, Smith also served as CEO and president of WENet Inc., a nonprofit organization "that empowers women to make the transition from idleness to purpose, from dependent to independence – empowering them to think for themselves, communicate effectively, balance work and family, manage finances, and other critical life skills."
"She started an organization for women in business called Women Empowering Nations," Armstrong said, "that literally was a network for women that wanted to start their own businesses, and to give them inspiration and encouragement… She has also been the driving force behind the Juneteenth festival in Tulsa, as it has built up year after year."
Armstrong called Gamble Smith's shocking death "a tremendous loss," and a "shock to the entire community."
"I've received text messages from people from all over the city, from mom-and-pop-type of local individuals to people who run the Tulsa Regional Chamber of Commerce," he said. "She was very, very, well-known and very highly regarded throughout the entire community."
Her death has been equally felt within Tulsa's philanthropic community.
"My heart is very heavy over the death of Sherry Gamble Smith, visionary leader of the Black Wall Street Chamber in Tulsa," Ken Levit, executive director of Tulsa's George Kaiser Family Foundation posted on Twitter in tribute to Smith, Wednesday. "She was a warm and wonderful human being full of generosity in spirit and a conviction to do justice and act with decency always."
Dyer said the community is hurt by her tragic death. But it should take comfort knowing Gamble Smith has left her mark.
In his Facebook tribute, Dyer said Gamble Smith and Hall Harper "were the glue that pulled all of us together to bring Juneteenth back on Greenwood!! Over the past 8 years, the festival has grown and regained its popularity locally and internationally because of her leadership!!!!
"She gave so much of herself helping others and she leaves a void that can't be filled! Her impact and legacy will last forever!!!"
Goodwin also noted how Gamble Smith's efforts will have a lasting impact on the Tulsa community and beyond.
"I see her smiling," Goodwin wrote in her Facebook tribute. "I see her zipping around the grounds in a golf cart, full of life. A life we now reflect on. Sherry's legacy is set. Feeling pain in her absence, as we serve to make this crazy world better with the time we have, Sherry is present. God provides."