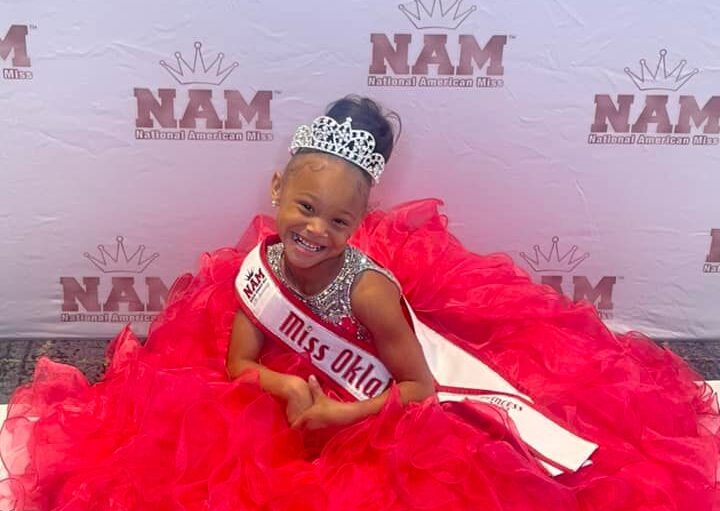 By Fred L. Jones, Jr.
fjones@theoklahomaeagle.net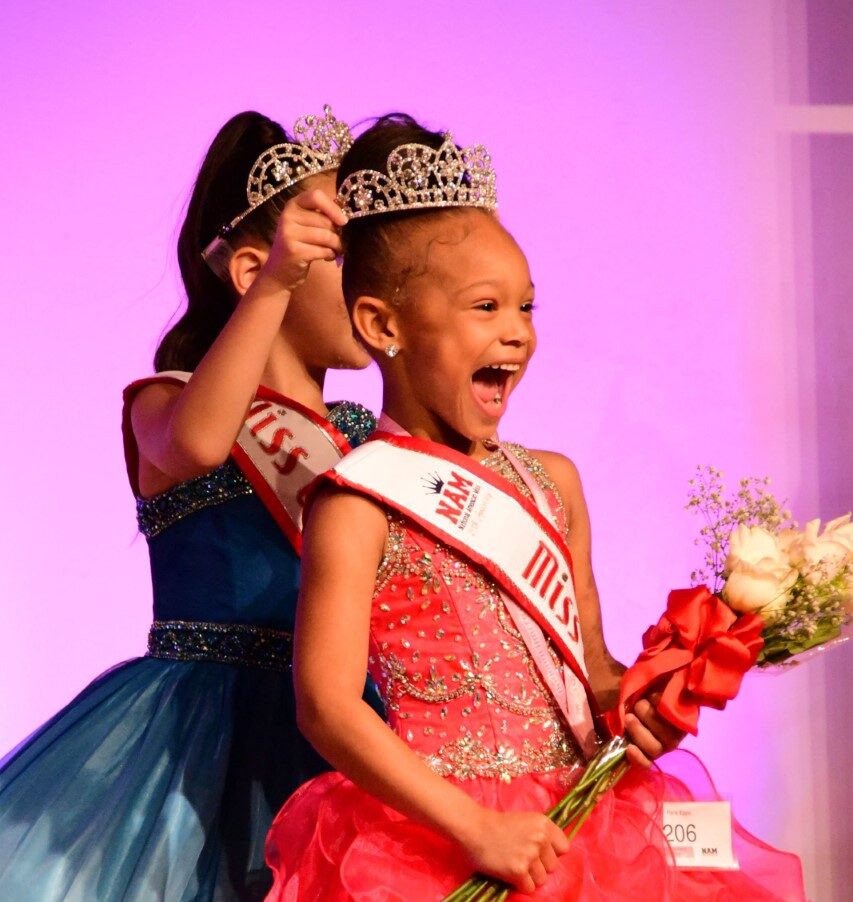 Paris Epps was recently crowned the 2022 National American Miss Oklahoma Princess. Paris is the daughter of Dr. Shavonda Pannell who is the CEO of The Prancing Pearls of Excellence and Willis Epps.
Paris is 6 years old and attends Lanier elementary school in Tulsa, Oklahoma.
Paris will be competing for the National Title in Orlando, Florida during the week of Thanksgiving which includes a special day at the Universal Orlando Resort.
Paris is a unique and charismatic little soul who is surrounded by positive and powerful women.
State pageants are held annually nationwide. National American Pageants mission is to encourage America's future leaders and equip them with valuable life skills. This young lady has been chosen to represent her state because of her outstanding accomplishments and community service.
The National American Miss Pageants are for "Today's Girl" and "Tomorrow's Leaders." The pageant program is based on inner beauty, as well as poise, presentation, and offers an "All American Spirit" of fun for family and friends.
Emphasis is placed on the importance of gaining self-confidence, learning new skills, learning good attitudes about competition, and setting and achieving personal goals. The pageant seeks to recognize the accomplishments of each girl while encouraging her to set goals for the future.
The National American Miss Pageants are dedicated to celebrating America's greatness and encouraging its future leaders. Each year, the pageant awards thousands in scholarships and prizes to recognize and assist the development of young women nationwide. NAM has added the ultimate door prize to Nationals 2022. Each girl that qualifies for the national pageant has a chance to win a new 2022 Ford Mustang Convertible. For more details visit www.namiss.com/car.
Paris is well on her way to becoming a queen among queens and your financial support is deeply appreciated follow Paris Epps at: @thenamokprincess @parissimone_official