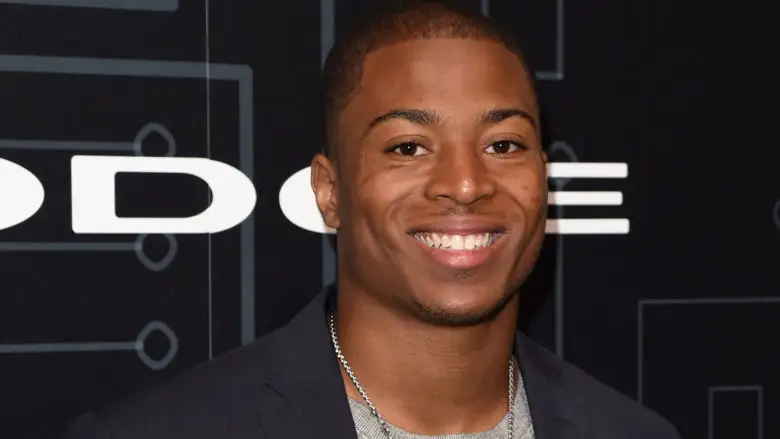 The Seahawks wide receiver helped tell the story of the Tulsa Race Massacre, as well as its long-term impact on his hometown.
Seattle Seahawks wide receiver Tyler Lockett earned an Emmy Award for Outstanding Long Feature Tuesday. Lockett tells the Black History of his hometown of Tulsa from behind the lens in Through The Ashes: The Story of Black Wall Street. The NFL 360 feature describes the bustling black economy of Greenwood in the early 1900's before the untimely Black Wall Street Massacre of 1921.
"I just want people to learn the truth about Tulsa," Lockett said in a story on the feature for Seahawks.com. "It's hard to be able to explain because, when you really look at all the events that took place, a lot of this was just a hundred years ago. When people understand the history and what Tulsa once was, I just want them to be able to understand that, now that they're learning this, imagine all of this being swept under the rug. Imagine it being hidden. But also, not only was this swept under the rug, but people were threatened not to talk about it."
Lockett has been very vocal about both his love for his hometown, as well as the importance of its story to American history. In each game during the 2021 season, the wide receiver donned a unique pair of cleats celebrating a different part of Tulsa.
The National Football League earned eight awards in total for its work in 2021, and a Seahawks Legend wide receiver was included in the haul as well. Nate Burleson received the Outstanding Sports Personality – Studio Analyst award for his work as an analyst on CBS Sports & NFL Network. Burleson has also won the hearts of parents and kids across the globe as he spearheaded Nickelodeon's NFL coverage for kids. This is Burleson's second-consecutive year receiving the honor.