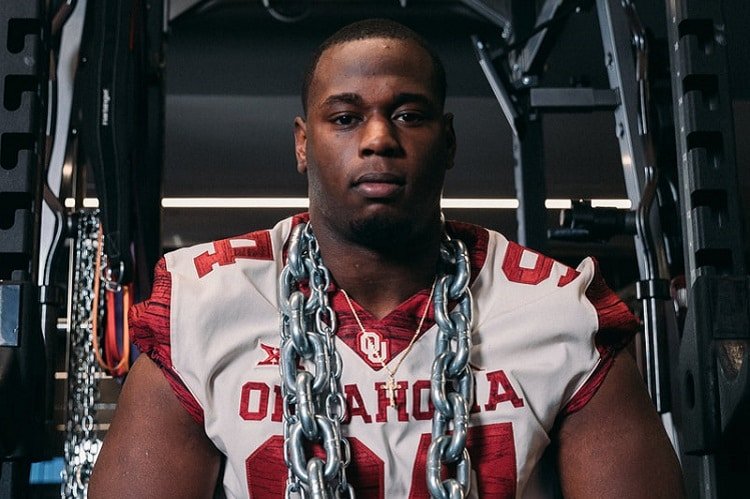 Former Oklahoma defensive lineman LaRon Stokes was officially signed by the Arizona Cardinals as an undrafted free agent on Monday following the 2022 NFL Draft.
A Tulsa native, Stokes has played in 32 games over the last three seasons, tallying 35 tackles — 8.5 for loss — and 1.5 sacks in that span. He was named Big 12 Newcomer of the Year 2019, however, Stokes' ensuing 2020 campaign at OU was limited to eight games due to injury.
Upon transferring to Norman from Northeastern Oklahoma A&M in Miami, Oklahoma, Stokes was considered a three-star prospect and the No. 3 junior college player in Oklahoma, according to the 247Sports Composite ratings. 247Sports also ranked Stokes as the No. 6 strong side defensive end and No. 63 player nationally for the 2019 junior college class.
Stokes played in 11 games in 2021, compiling just eight tackles — 1.5 for loss. He was not invited to the NFL Combine in Indianapolis, but participated in Oklahoma's pro day and posted a 4.9 second 40-yard dash, a 33.5 inch vertical and 23 reps on bench press, which tied for most among the Sooners' prospects.
"Definitely (set personal records) in some things, so excited to do that," Stokes said after pro day. "Definitely was my plan going into it. And just to be able to put my best foot in front of these scouts, because I wasn't at the combine like everyone else. This was my one chance to blow and I didn't want to miss it."
Stokes' transition to Arizona unites him with former Sooners quarterback Kyler Murray and wide receiver Marquise Brown, as well as offensive lineman Marquis Hayes, who was drafted by Arizona in the seventh round.
The Cardinals' 2022 schedule, along with every other NFL team's slate, will be revealed at 7 p.m. CT on May 12.