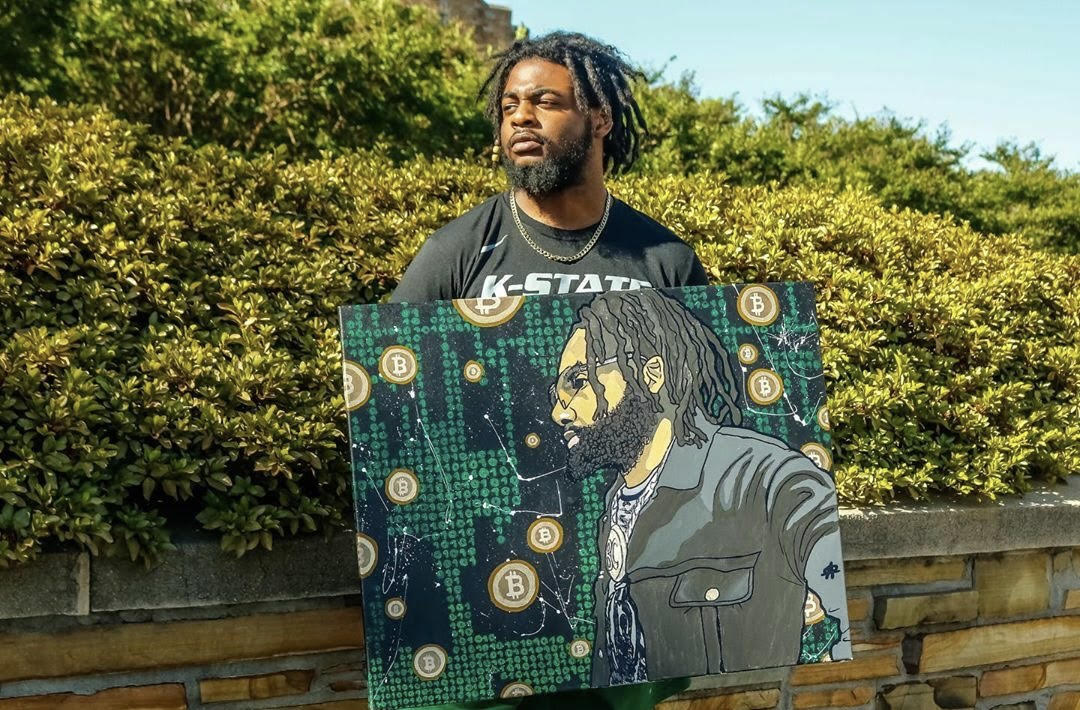 The Oklahoma Eagle Newswire
Some of Tulsa's beloved sports figures who went on to build esteemed careers in their chosen field, along with other national greats such as the late Kobe Bryant and LeBron James, are featured in the Greenwood Gallery's "March Madness," a solo exhibition from artist and University of Tulsa student Angel Okolie.
The exhibit, curated by Gallery owner Queen Alexander, officially opens on the first Friday in March, March 4, at 7 p.m. and continues through April 17.
The name is a play on the annual month of college basketball playoffs, as teams compete for the National Collegiate Athletic Associated (NCAA) championship. Okolie pays tribute to some of the greatest African American athletes, past and present, as well as pieces highlighting some of Tulsa's local athletic legends including:
NFL Seattle Seahawk Wide Receiver Tyler Lockett, a 2011 graduate of Booker T. Washington High School and staunch supporter of Tulsa African American youth through his foundation..
Tulsa native and retired American professional boxer and actor James "Quick" Tillis, aka the Fighting Cowboy, known for his fast hand speed, "quite astonishing for a man of his size and build." (wikipedia)
John Starks, Tulsa Central High School graduate who went on to become an NBA All-Star with the New York Knicks.
With a background in sports and self-proclaimed "newly found confidence in art," Okolie boldly merges the two in this solo exhibition. Why sports and art? Okolie said he took a chance leaving sports to pursue his dream in art and encourage the community to see how the two fields interact, and encourage investment in local art.
See Also

"This sports themed exhibition will also have a one of a kind raffle to encourage people to invest in art. I am offering a low raffle ticket price to open the doors of opportunity for all ages to be able to own an original piece," Okolie said. Admission to the gallery exhibit is free of charge. Each raffle ticket is $5. Two winners will be announced on April 16.
"I support Angel in his dream to create and move people to invest in art, just as Angel has become inspired by past Greenwood Gallery artists, leading him to take the leap into art entrepreneurship to build his own following and create a new community of art patrons," Alexander said.