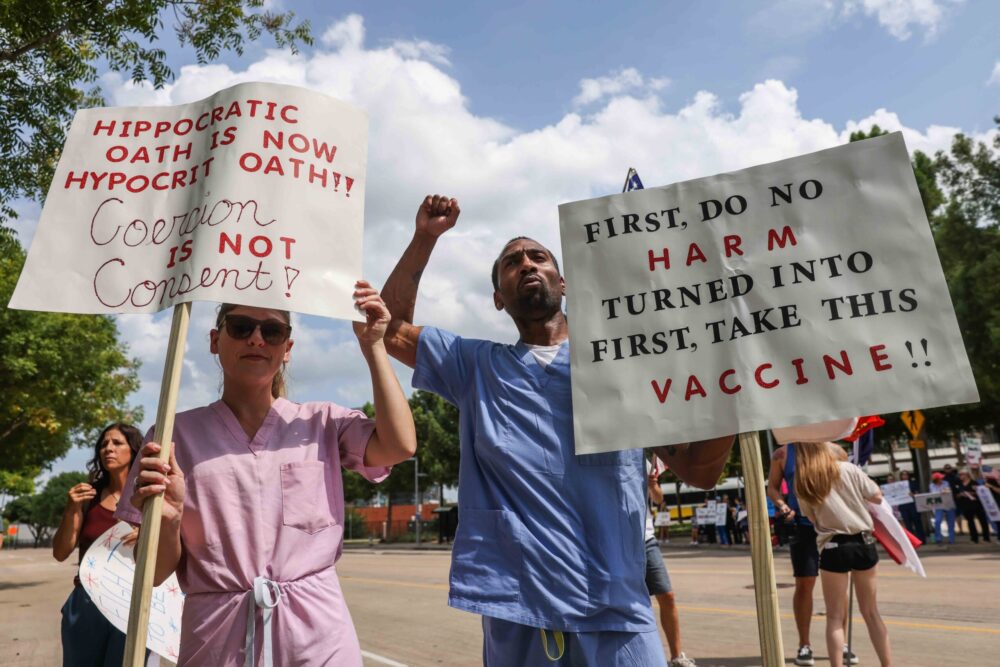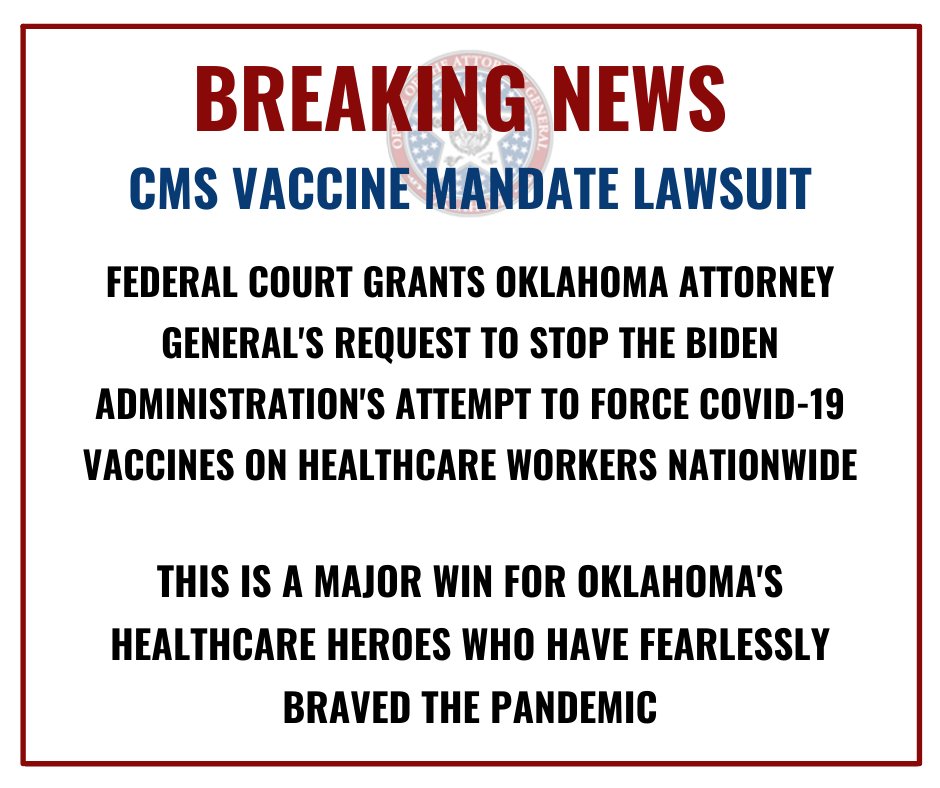 Oklahoma's Attorney General John O'Connor just tweeted that the Federal Court has granted his request to stop the requirement of COVID-19 vaccines on healthcare workers.
O'Connor calls this a "major win for Oklahoma's healthcare heroes who have fearlessly braved the pandemic."
Governor Kevin Stitt released the following statement after a U.S. District Court granted a nationwide injunction against the Biden Administration and prevented the Centers for Medicare & Medicaid Services from requiring healthcare workers to receive the COVID-19 vaccine:
"I am pleased that federal courts have blocked yet another one of President Biden's unconstitutional vaccine mandates. I stand with Attorney General John O'Connor and the Legislature as we fight back to defend our individual liberties and want Oklahomans to know we will continue standing up to the Biden Administration's excessive federal overreach."
This is not related to a temporary restraining order the Attorney General requested against Ascension St. John in November. However, this ruling does make it illegal for Ascension St. John, like all other hospital systems that receive federal funds, to fire someone because they do not comply with a vaccine mandate.
Today, Ascension St. John's case was kicked back down to Tulsa County District Court where arguments will be heard in January.
FOX23 has reached out to several are hospitals to get their reaction to this ruling. This story will be updated as we learn more.