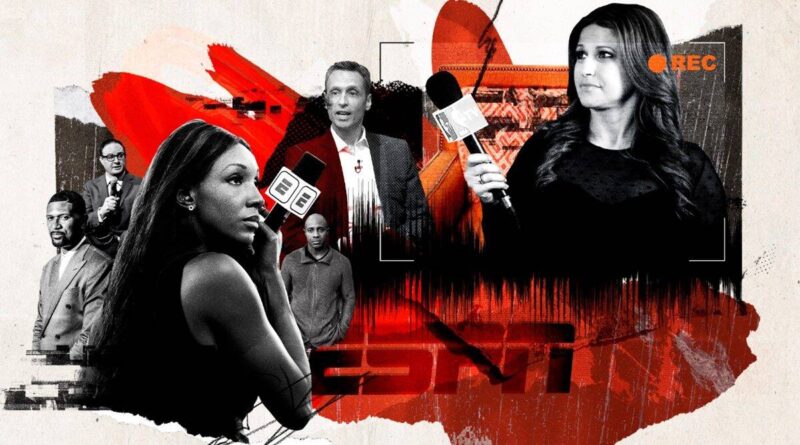 www.clutchpoints.com
By R. P. Salao
Longtime ESPN reporter Rachel Nichols is used to being the one shining light on breaking news. Now it appears she's the subject of the latest bombshell report that reveals a borderline racist rant caught on video.
Back in July 2020 during the NBA Playoffs in the Orlando Bubble, Rachel Nichols was reportedly upset due to the fact that Maria Taylor, a Black woman, was getting to cover the NBA Finals when Nichols herself expected to be the one getting that job.
She was venting her frustrations on a phone call with Adam Mendelsohn, a PR advisor of LeBron James, while confined to her room in a Disney hotel, but she didn't realize her video was still on. That video has since made the rounds within ESPN. The recording was apparently due to her unfamiliarity with the new equipment, which they started using as the pandemic hit.
Via Kevin Draper of The New York Times:
"I wish Maria Taylor all the success in the world — she covers football, she covers basketball," Rachel Nichols said in July 2020. "If you need to give her more things to do because you are feeling pressure about your crappy longtime record on diversity — which, by the way, I know personally from the female side of it — like, go for it. Just find it somewhere else. You are not going to find it from me or taking my thing away."
Maria Taylor did not take the slander from Rachel Nichols sitting down. The rising star from ESPN felt unfairly disparaged and only agreed to push through as long as Nichols was not to be part of the broadcast:
"I will not call myself a victim, but I certainly have felt victimized and I do not feel as though my complaints have been taken seriously," she wrote in an email to ESPN executives, two weeks after the Rachel Nichols incident, which was obtained by The Times. "In fact, the first time I have heard from HR after 2 incidents of racial insensitivity was to ask if I leaked Rachel's tape to the media. I would never do that."
She added: "Simply being a front facing black woman at this company has taken its toll physically and mentally."
Maria Taylor's contract is expected to expire during the duration of this year's NBA Finals. It's looking increasingly likely that she may be in her last weeks with the sports broadcasting giant.