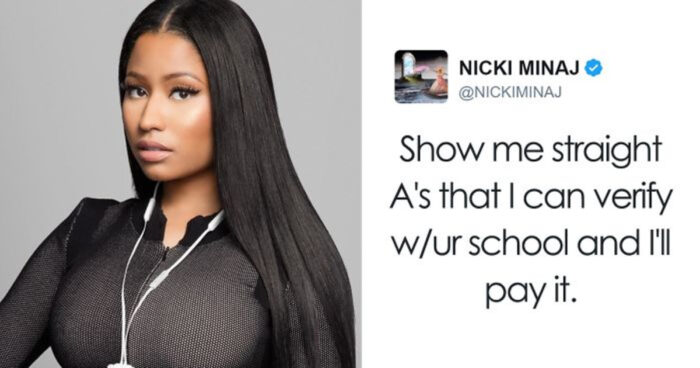 By Victor Omondi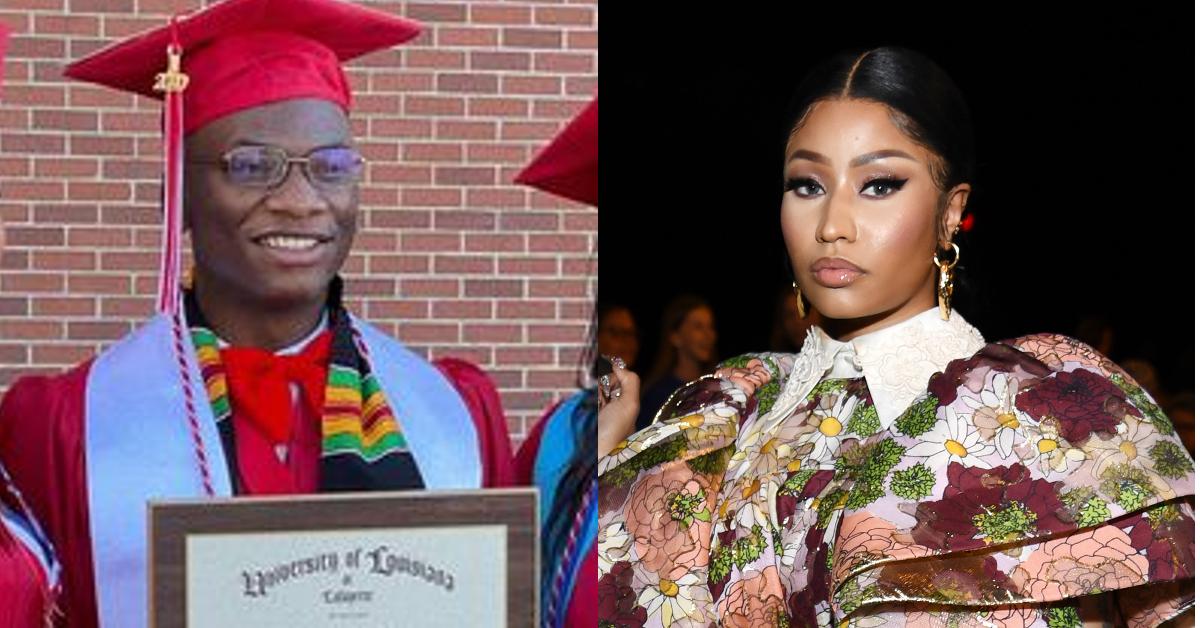 It was a dream come true for a student at the University of Louisiana who graduated after rapper Nicki Minaj paid his tuition fee. The beneficiary, Artavion Cook, expressed his heartfelt gratitude to the 'Bang Bang' rapper in a video that was shared widely on the internet.
As reported by KATC, it became difficult for many students to go through college to their graduation after Louisiana halted its Taylor Opportunity Program for Students (TOPS) funding. It's every student's dream to graduate. Our society being what it is, however, you almost need a certificate to prove your 'competence.'
Unfortunately, many things come in the way of students, with the lack of tuition fee often dominating.
Well, that could be the reason why Minaj's act has been widely celebrated.
In 2018, someone reached out to the rapper, requesting her to help him pay his college fee. Minaj agreed, but under one condition – perform exceedingly well by scoring straight As. And true to her word, the award-winning rapper paid tuition fees for the students who attained the prescribed grades.
How did it happen? Cook came across Minaj's tweet, asking whether any of her fans needed help with covering their tuition fee.
"I tweeted mine and she saw it. She quoted it and said send me the info, I'll pay it. About a week later, her assistant messaged me from her account and in the next few days, my balance was zero. It really meant a lot to me especially to my mom," Cook said.
Later, when TOPS was eventually restored, Cook was able to pay for his tuition fee. Still, he said he'll forever be grateful for Minaj's generosity. He went on to implore other celebrities to exercise generosity by helping their fans whenever they're in need.
Cook is in the process of taking his education to a higher level.
"Me and my friends are supposed to start studying for the MCAT (Medical College Admission Test) next week and hopefully I score well, get accepted into a medical school that will give me a big scholarship so I don't have to worry about taking out all those loans," Cook said.
He's looking forward to applying for medical school next summer.