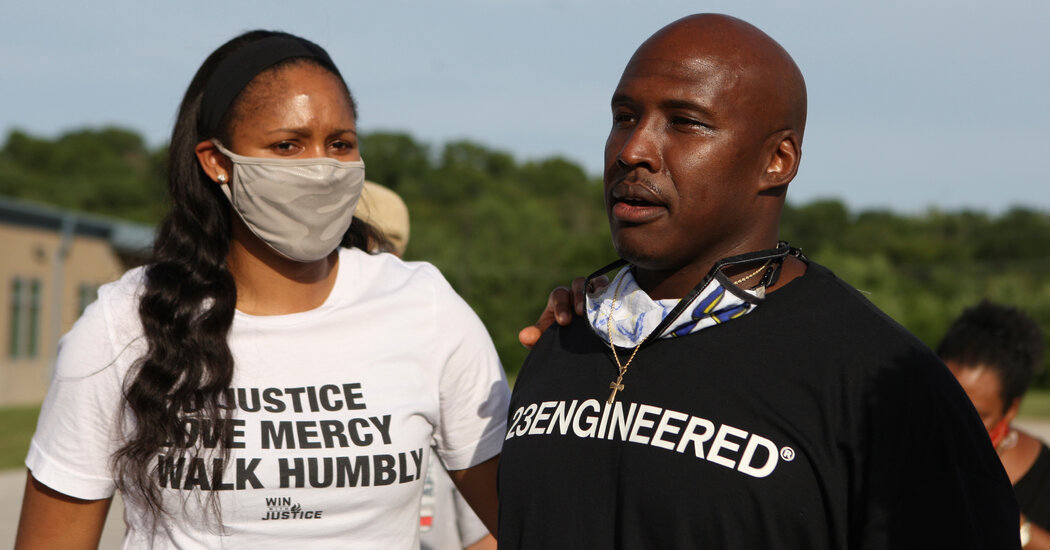 By Victor Omondi
Maya Moore has married a man she helped free from prison after 22 years of wrongful conviction. The basketball star appeared together with Jonathan Irons on ABC's "Good Morning America" on Wednesday to discuss talk about their social justice efforts and relationship. Moore said that the couple got married this year, after Irons was released on July 1.
"We wanted to announce today that we are super excited to continue the work that we've been doing together, but doing it as a married couple," Moore said. "We're excited to share this new chapter of life together."
Back in 2019, Moore, a two-time Olympian who won four WNBA titles with the Minnesota Lynx, put back her career to take care of ministry work, on a criminal justice system reform, and Irons' case. In 1998Irons was sentenced to 50 years in prison at the age of 18 on burglary and assault charges.
The case resulted from a non-fatal shooting of a homeowner in the St. Louis area. Irons was 16 years old at that time. On March 9, a county judge ruled out that Irons' defense had provided sufficient evidence to prove his wrongful conviction.
When Moore learned of Irons' case, she decided to help him get out of prison. Moore visited Irons several times while he was in prison, and they developed a relationship. Irons told ABC in an interview that he asked Moore to marry him before his release but asked her not to answer until he was out.
Moore said she was still not sure whether she'll be resuming her basketball career any time soon. This is the second WNBA season the basketball star.
"I am trying to just breathe from this long, long battle," Moore said. "There's a lot of unknowns for a lot of us right now."
As a member of the Minnesota Lynx, Moore won four WNBA championships, and in 2014, he was the league MVP in 2014.