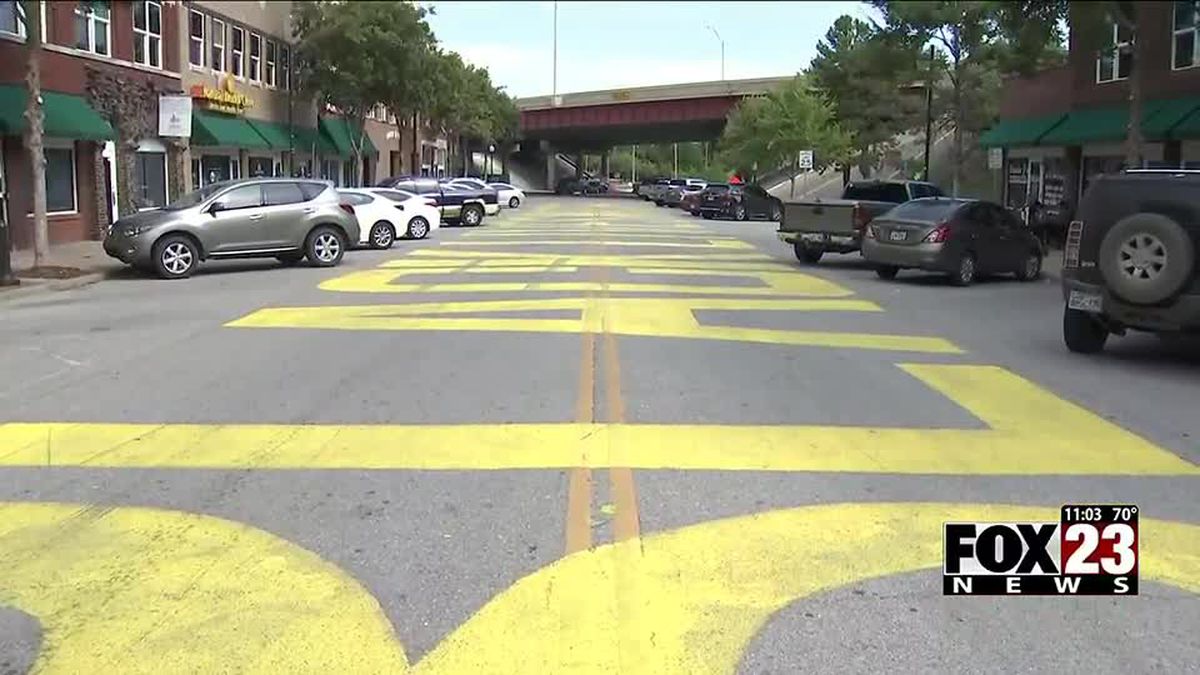 By: FOX23.com News Staff and Rick Maranon, FOX23 News
Updated: September 2, 2020 – 2:51 PM
The "Black Lives Matter" street painting on Greenwood Avenue in downtown Tulsa will be removed after city councilors couldn't come to a compromise to save it on Wednesday.
Because of financial constraints to the City of Tulsa, the mural will remain until street work begins.
No special efforts will be made to erase the mural. It will simply go away when road work and surface repairs begin.
Tulsa City Councilor Kara Joy McKee said private property owners near Greenwood are offering up areas near them to be the new home of the mural.
The road work on Greenwood is set to take place as soon as October — in time for the beautification of The Greenwood District for the commemoration of the 1921 Tulsa Race Massacre.
No other murals will be approved anywhere on any other street.