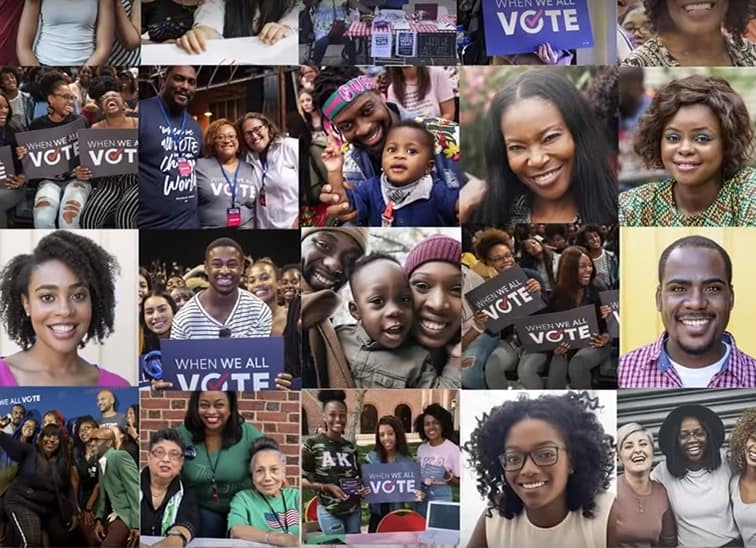 Today, with less than 65 days until the General Election, When We All Vote announced a new partnership with Power to the Polls, a new national initiative focused on recruiting 250,000 poll workers. In a video message, volunteers who have already stepped up to serve as poll workers in their communities encourage others to join them and help ensure this year's elections are fair, safe and accessible for every voter.
Election officials across the country have reported critical shortages of poll workers amid the Covid-19 pandemic, and the U.S. Election Assistance Commission (EAC) declared September 1 as National Poll Worker Recruitment Day to encourage more people to sign up to help during the General Election.
Today, When We All Vote partners, Co-Chairs, ambassadors and supporters are encouraging everyone who can to volunteer and sign up HERE to be a poll worker in their communities.
According to the EAC, 58 percent of poll workers deployed during the 2018 midterms were 61 and older, an age group that may be at higher risk for more serious complications from Covid-19. To ensure that polling places stay open and that every vote is counted on Election Day, When We All Vote is not only recruiting poll workers, but also ensuring voters have the critical resources and information they need to make a plan to vote early in-person or by mail through the Voter Resources Hub.