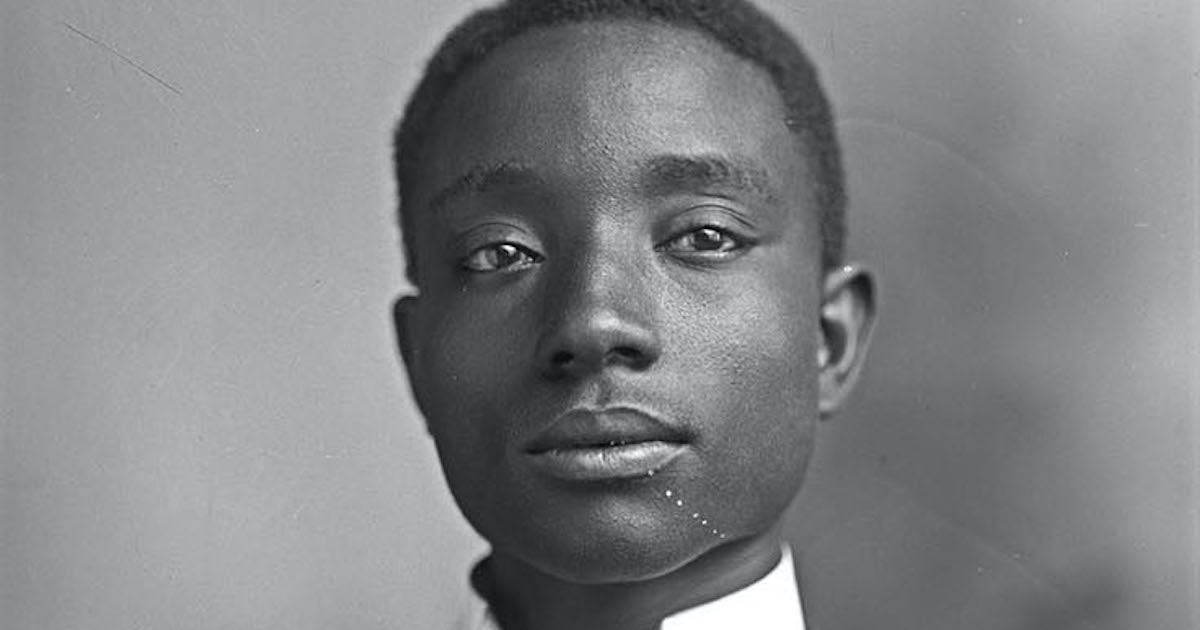 Freedmen Seek Their Fair Share of Billions of Dollars in Federal Aid and Why We Should Care/Rise UP and Support Them
By Eli Grayson
Eagle Guest Writer
Eli Grayson is a Creek Citizen and unabashed supporter of the Freedmen descendants of the 5 Civilized Tribes and the 1866 Reconstruction Treaties.
This past week, we celebrated our Nation's 244th year of Independence with family and friends over BBQ and fireworks, we should all stop to reflect on its significance, particularly in light of the Black Lives Matter (BLM) movement.
The protests that have swept the country by those outraged over the death of George Floyd, Breonna Taylor, Ahmaud Arbery, and far too many others, most of whose names have not garnered national attention, has sparked a long-overdue National dialogue about the treatment of Black Americans in the United States, a reckoning with this country's past, the many vestiges of slavery that continue today, and what we as a country can and must do to address racism. [It also reminds ALL of us that we have a long way to go.]
Not only have the egregious deaths of George Floyd, Breonna Taylor, and Ahmaud Arbery led to a growing chorus of voices calling for criminal justice reform, it has prompted many to reflect upon racism in both its subtle and overt forms today. It has prompted many to learn about events long celebrated by Black Americans such as Juneteenth (even the NFL recently recognized Juneteenth as an official holiday). And it has prompted many to consider what steps we as individuals, and as a society, can take to affirmatively address it. Here in Oklahoma, attention has focused on Black Wall Street and the 1921 Tulsa Race Massacre.
While the focus of public discussion rightly has been on police brutality, another type of discrimination has quietly remained under the radar in our community. Many readers may not be familiar with the story of the Freedmen of the Five Civilized Tribes.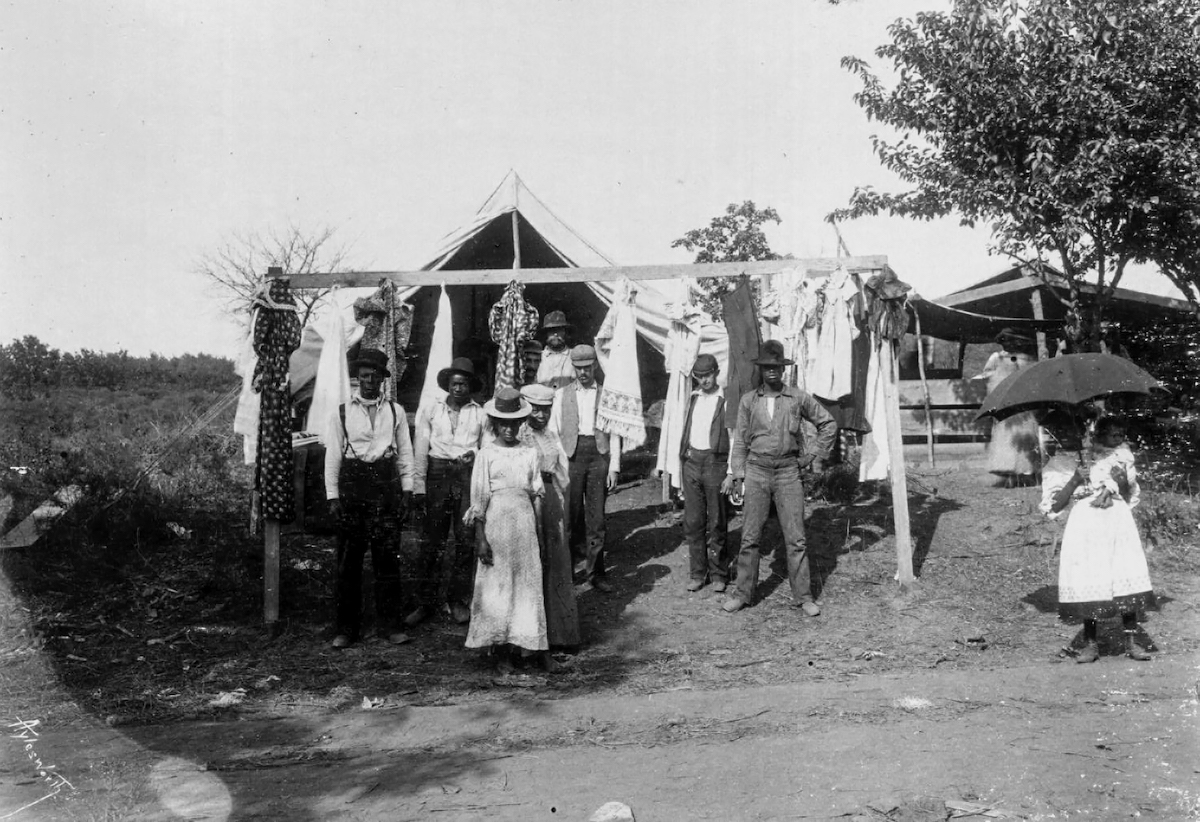 Well known is the U.S. Government's abhorrent treatment of Native Americans, which included abrogation of countless treaties, appropriation of land, and forced removal to Western territories, including what is today Oklahoma.
Less well known, however, is the fact that the Cherokee, Chickasaw, Choctaw, Muscogee (Creek) and Seminole Nations – collectively known today as the Five Civilized Tribes – enslaved Africans. Like Southern plantation owners, they bought and sold slaves and treated them as chattel property. Indeed, slaveholding was such an integral part of the daily life of these tribal nations that each entered treaties with the Confederate States of America in 1861 to ensure its continuance.
Many Americans recently learned for the first time about the meaning and significance of Juneteenth, when nearly all remaining slaves in the United States and its territories were freed – a full 71 days after Confederate General Robert E. Lee surrendered at Appomattox on April 9, 1865 to Union forces led by General Ulysses S. Grant.
Enslaved Africans of Indian Territory
This was not the case for the enslaved Africans of Indian Territory. Even after Lee's surrender, and even after General Granger read his Orders, the enslaved Africans of Indian Territory were kept in bondage. Sadly, it was not until the Five Tribes of Indian Territory entered Treaties with the U.S. Government on March 21, with the Seminole Nation, on April 28, with the Chickasaw and Choctaw Nations, on June 14, with the Muscogee (Creek) Nation and on July 19, with the Cherokee Nation in 1866 – more than a year after Lee's surrender – were these slaves granted freedom, tribal citizenship, and equal interest in the soil and national funds. Each of these treaties (collectively known as the Treaties of 1866) contained provisions freeing the slaves and an express acknowledgement that the U.S. Constitution was, and shall remain, the Supreme Law of the land. Notably, there was no mention of tribal law or sovereignty insulating these slave holding tribes from full compliance with the U.S. Constitution, which includes all the Civil War reconstruction amendments.
Today, we find ourselves at a turning point in society. Similar to the country as a whole, the Cherokee, Chickasaw, Choctaw, Muscogee (Creek), and Seminole Nations must take this seminal moment to carefully examine their slaveholding past, their prior allegiance with the Confederacy, enshrined through Treaties entered in 1861, and how they can make amends by fully adhering to both the letter and spirit of the 1866 Reconstruction Peace Treaties.
Congressional legislation
How can such self-reflection be carried out today? To begin, it means that the Five Civilized Tribes must stand with, not against, the Freedmen in connection with ongoing, critical discussions taking place behind closed doors in the Halls of Congress over the distributions of billions of dollars in federal taxpayer housing dollars to tribal members and the descendants of Freedmen. Although not widely known, Congress is considering three major pieces of legislation that collectively would provide billions to Native American tribes. And these much-needed resources are in addition to the Coronavirus Relief Fund dollars that were authorized under the CARES Act adopted in late March.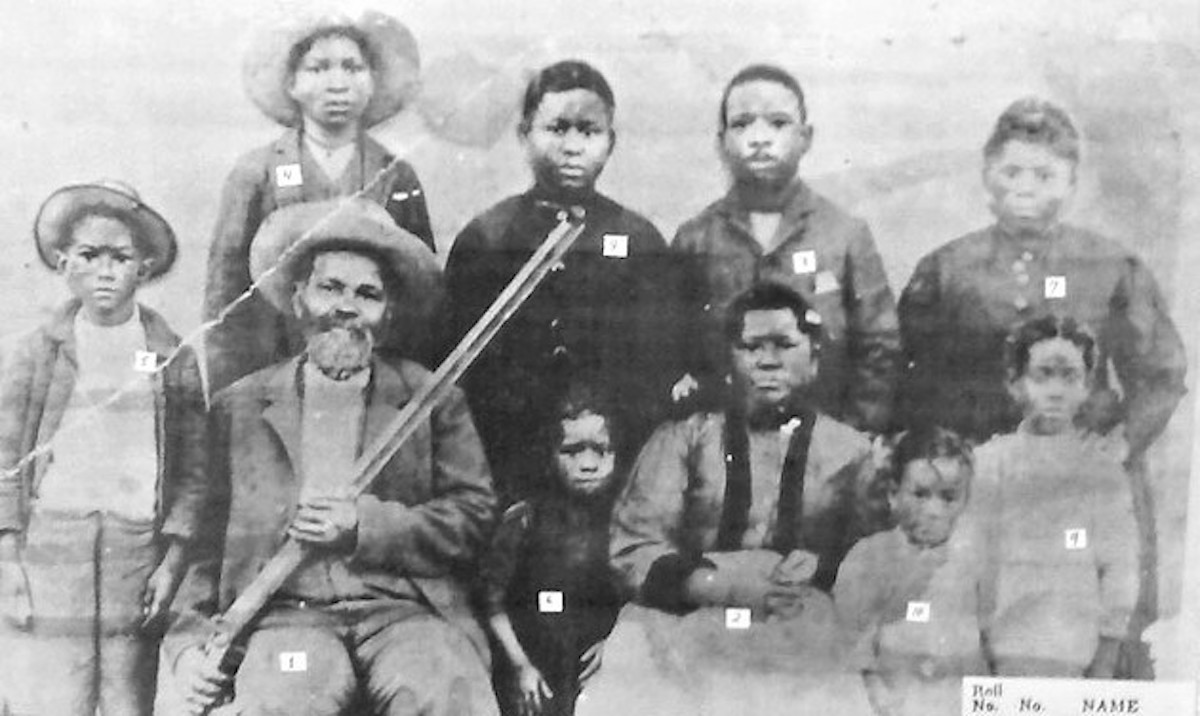 The three House bills are H.R. 2, the Invest in America Act, which includes $1 billion for the Native American Housing Block Grant Program to create or rehabilitate over 8,000 affordable homes for Native Americans on tribal lands; H.R. 6800, the HEROES Act, which includes $6 billion for housing and community development to respond to the Coronavirus; and H.R. 5319, the Native American Housing and Self-Determination Reauthorization Act (NAHASDA), which would authorize $680 million in grants to tribes in the first year and grow to $824 million in the fifth and final year.
Why is this important and why should you care? NAHASDA was originally passed by Congress in 1996 to address poor housing conditions in Indian country and last re-authorized in 2008. It is a flagship Federal law for Native American tribes and the vehicle through which approximately $650 million flows annually to the tribes. In Oklahoma, the Five Civilized Tribes receive more than $62 million annually in direct grants for housing and community development projects. These grants are based on a formula that takes into account various factors including the number of tribal members. Notably, these grants are supported by taxpayers.
For the 2021 Fiscal Year, the U.S. Department of Housing and Urban Development (HUD), which is responsible for administering NAHASDA, has informed the Five Civilized Tribes that they can expect to receive $62,223,462. Thus, nearly 10 percent of all NAHASDA grant funds will go to just these five tribes. By any measure, this is a significant sum, particularly when you consider that there are approximately 573 federally recognized tribes in the United States today, according to data from the federal Bureau of Indian Affairs. And, the final amount will be even greater as Congress has (appropriately) increased the amount of funds for NAHASDA far above the amounts requested by this Administration, including an appropriation of $825 million for this Fiscal Year.
Oklahoma Tribes receive millions in housing aid
Native American Tribes also receive other competitively awarded grants from HUD through a program known as the Indian Community Development Block Grant program. The Choctaw Nation was recently awarded $900,000 to rehabilitate 60 single-family homes while the Cherokee Nation received the same sum to construct a community building, which will house the Early Head Start program. The Chickasaw Nation was awarded $900,000 to construct a youth center in Ardmore, Oklahoma that will provide a safe and clean place for activities and services for Chickasaw tribal youth while the Muscogee (Creek) Nation will use its $900,000 award to construct a facility on the campus of the College of Muscogee Nation. The facility will include space for exhibitions and a lecture hall. These are worthy projects and it is vital that all those in need, including Freedmen descendants, can benefit.
Why Freedmen are concerned
Now if you have read this far, you must be thinking this is great news for these five tribes. And indeed, it is. However, for the Freedmen who are de facto members of the tribe, they may never see a dime of these funds if history is any guide.
Steps such as conditioning or denying the issuance of Citizenship Cards to Freedmen descendants, as well the disenrollment of Freedmen as tribal citizens, is what first led Congress in 2008 to include language in the NAHASDA re-authorization bill to link the receipt of NAHASDA housing grants to compliance with the treaty rights and benefits conferred on the Freedmen through the 1866 treaties.
That is why the efforts of House Financial Services Committee Chairwoman Maxine Waters, D-California, to fight on behalf of the Freedmen of all Five Civilized Tribes is so vital.
The committee she chairs oversees HUD and is responsible for periodically re-authorizing NAHASDA. A bi-partisan bill introduced in Congress last December would re-authorize NAHASDA. However, unlike the 2008 legislation, which contained language to prevent the Cherokee Nation from denying Cherokee Freedmen under the Act, the bill introduced by Rep. Denny Heck and co-sponsored by Reps. Scott Tipton (R-Colorado), Ben Ray Lujan (D-New Mexico), Tom Cole (R-Oklahoma), Deb Haaland (D- New Mexico), Don Young (R-Arkansas), Rep. Gwen Moore (D-Wisconsin), and Rep. Tulsi Gabbard (D-Hawaii), does not contain any protections for the Cherokee Freedmen nor the Freedmen of the other Civilized Tribes. Similarly, the version introduced in the Senate last week is devoid of such protections for the Freedmen.
Disturbed by the pattern of denying benefits to Freedmen, Chairwoman Waters is seeking assurance that descendants of Freedmen are not denied NAHASDA funds received by the Tribes. The Descendants of the Freedmen of the Five Civilized Tribes have been working to include language that would ensure that the Freedmen of all Five Civilized Tribes receive taxpayer funded NAHASDA benefits. A similar effort advanced by former House Financial Services Committee Chairman Barney Frank was successful and helped to ensure that Cherokee Freedmen received NAHASDA benefits. And in case, any question whether such protections were needed, one look only to the fact that HUD held up NAHASDA funds to the Cherokee Nation for noncompliance.
Native Americans keep fight against Freedmen
Given the harsh treatment of Native Americans at the hands of whites, one naturally would expect these Five Tribes and their supporters and defenders to be more sensitive to the plight of Freedmen who today make up more than 200,000 descendants.
The reality has been quite the opposite.
Despite knowing all this, tribal leaders and their supporters and defenders continue to maintain that such language is not needed and further argue that such language infringes upon the sovereign rights of ALL Native American tribes.
Both arguments could not be further from the truth.
Language ensuring that the Freedmen have access to federal housing benefits is urgently needed for the very reason that Freedmen have routinely been denied NAHASDA benefits for years. And let's be clear – language we are seeking does not apply to ALL tribes, but rather only to the Freedmen of the Five Civilized Tribes.
And it does not stop at NAHASDA benefits. Freedmen have been denied tribal citizenship, benefits, and the right to vote as well. Regarding sovereignty, these are federal taxpayer dollars – as such, the federal government and, by extension, its American citizens, have a vested interest in ensuring that all tribal members, including Freedmen, benefit from the funds appropriated pursuant to NAHASDA.
If tribes feel so strongly about their sovereign right to continue to discriminate against Freedmen through denial of federally funded benefits, they can opt to refuse the funding, which would then be redistributed to other tribes. Indeed, it is the height of hypocrisy for any of the Five Civilized Tribes or their supporters to makes these arguments as they count the Freedmen when it comes to the allocation of federal housing grants from HUD yet turn around and deny those very same Freedmen from receiving such benefits.
Freedmen are equal, lawful Tribal citizens
And don't be mistaken. While Freedmen should be treated as equal citizens under the respective 1866 Treaties, the language we are seeking to include in each of these three bills carefully avoids this ensuring Freedmen receive taxpayer housing and community development benefits on the same terms and conditions as their Native American sisters and brothers.
Indeed, in many instances, these truly are their sisters and brothers given the extensive intermixing of Freedmen and By Blood tribal members over the years. Ironically, this has resulted in some members of a family being considered by the Five Tribes as Indian and therefore citizens of the Tribe while other family members being considered by the tribe as non-Indian and therefore like black sheep.
Yet every time we make a further legislative concession and are led to believe that we are close to a final agreement on language, the Tribes and their supporters and defenders move the goalposts. Sound familiar? Yes, a sensitive issue. The Freedmen only seek to ensure that the Five Civilized Tribes comply with the Treaties of 1866.
Tribal Nations' actions throw shade on BLM
Lastly, the Five Civilized tribes cannot have it both ways. They cannot on the one hand claim they are victims of discrimination and participate in BLM rallies yet discriminate against Freedmen by denying them suffrage and other rights of tribal citizenship under the guise of sovereignty.
And we are under no illusion that fighting this battle for justice and equality will not remain a challenge. The Five Civilized Tribes have wielded their extensive influence amongst the Nation's 573 tribes to frame the debate and shape the position of the National tribal organizations in Washington, whom the Members of Congress look to when writing laws that affect the tribes. Adding to the challenge is the fact that the Five Civilized tribes have deployed their sizable resources to contribute to key Members of Congress with the dual purpose of keeping Americans in the dark about their slaveholding past and ensuring that these legal protections for Freedmen never see the light of day in Congress.
But just like our Nation, it is time for the Five Civilized Tribes to stand up and confront their past by taking immediate and affirmative steps to ensure that all descendants of Freedmen receive the federal housing benefits.
This they can do by supporting legislation being courageously advanced by Chairwoman Waters that would require the Five Civilized Tribes to both comply with their Treaty obligations of ensuring access to benefits for Freedmen and report on their compliance to Congress.
Featured Image (Top), Buck C. Franklin, Nashville, Tennessee, 1899, Calvert Brothers Studio Glass Plate Negatives Collection, The Tennessee State Library and Archives Blog