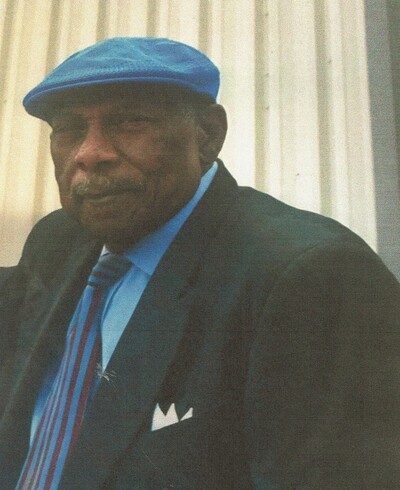 The Oklahoma Eagle Newswire
Willie Lochinvar Batson, II, aka Chopsie, was the first son born to Alonzo and Mary Batson in Portland, Oregon on February 21, 1945.
He attended Booker T. Washington High School of Tulsa, graduating with the class of 1963.  After graduation, Willie attended the University of Central Oklahoma where he received a Bachelor of Science in Education.  Thereafter, Willie taught Black History at Douglas High School and was also the Chairman of the Social Studies Department.  Willie worked as a City Planner in both Wichita, Kansas and in Oklahoma City before joining the Office of the Governor in 1978.  His position at the Governor's Office led him to becoming a Field Representative for United States Senator David L. Boren for 16 years. As a Field Representative, Willie was responsible for supervising the Oklahoma City Senator's Office, lobbying state officials to support federal initiatives, and developing fundraising activities for political purposes.  After Boren retired from the Senate to become the President of Oklahoma University, Willie became the Assistant Director of Alumni Affairs, a position he held until he retired.
Willie was a proud member of the Kappa Alpha Psi, Incorporated Fraternity for 57 years.  Willie had many life achievements, including being the first African-American in Oklahoma to be named Manager of a Presidential Candidate.  He received numerous awards and accolades for his many accomplishments.
He loved to coach young athletes in both baseball and wrestling.  Willie coached several baseball players who went on to play baseball in college.  However, it was Willie's love of wrestling as a player in school that led him to his greatest achievements as a coach.  Willie coached 23 wrestling champions and 8 grand state wrestling champions.
Willie was preceded in death by both parents.  He is survived by his children: Tracey Michelle Batson (Phillip) of Allen, Texas and Willie Lochinvar Batson, III aka Flip (Ericka) of Oklahoma City, Oklahoma, Phillip Jason Batson (Carissa) of Oklahoma City, Oklahoma; grandchildren:  Kyle Anthony Geer, Cameron Malik Batson, Kaitlyn Suzette Batson, Caira Michelle Batson, Carmen McKenzie Batson, Jaden Taylor Steel-Hardman, Kaseton Harper Farris, Ava Carol Batson, Phillip Adrian Batson; brothers:  Alonzo Lochinvar Batson, Jr. (Judy),  and Sigmund Ray Batson; nieces, Aleizha Luwann Batson and Brittany DeVonne Batson; nephew, Alonzo Lochinvar Batson, III, aka Trey.  Willie is also survived by numerous cousins, and a host of other loving relatives and friends.