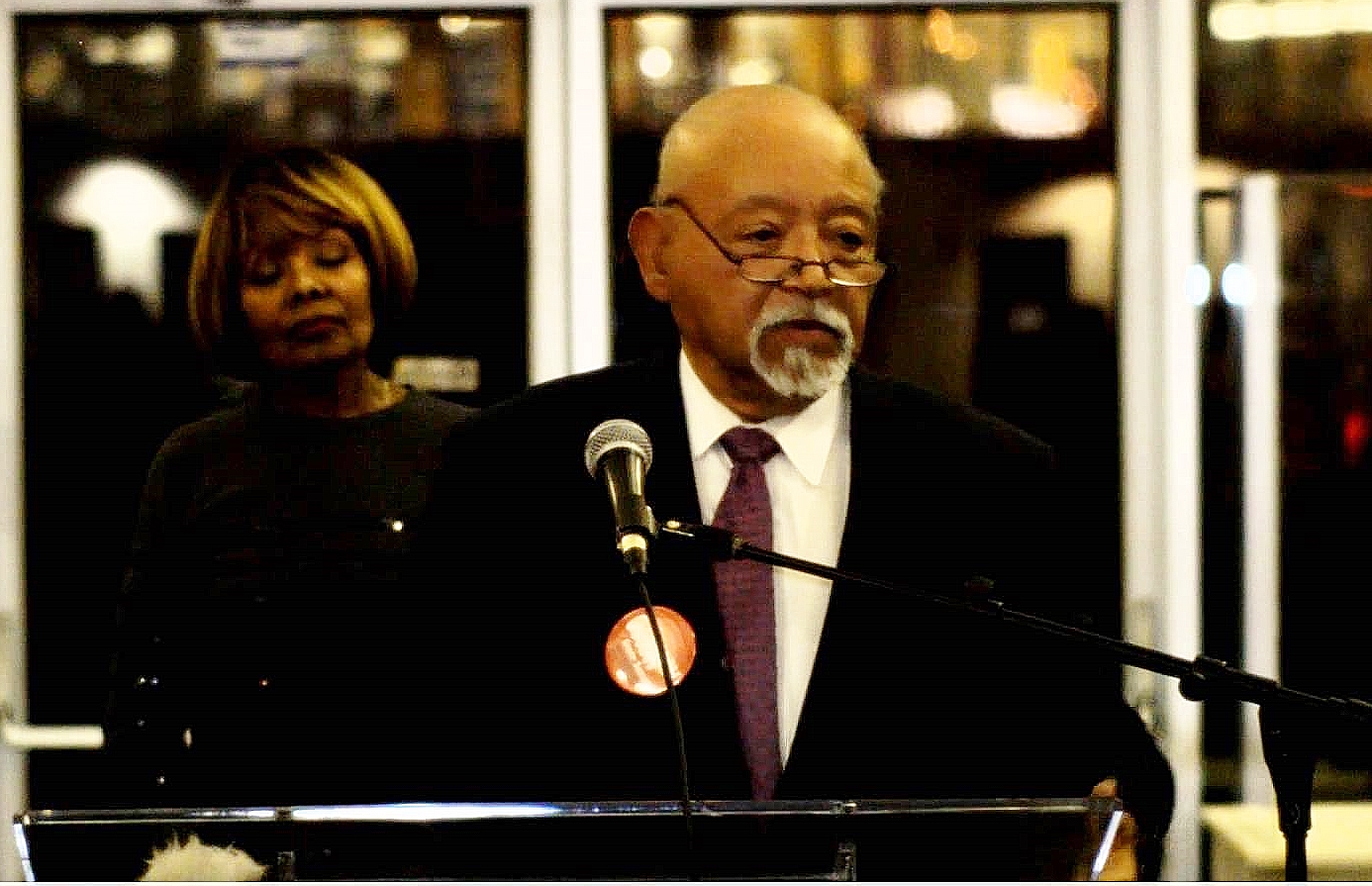 By Eagle Newswire
The Tulsa Health Department will honor James O. Goodwin's remarkable 50 years of service to the Tulsa City-County Board of Health at a special reception on Friday, June 15 at Gilcrease Museum.
Goodwin was initially appointed to the board by Tulsa County in March 1968, and has served as chair numerous times. In 2003, he received a Lifetime Excellence Award and THD's East Regional Health Center, 5051 S. 129 E. Ave., was renamed the James O. Goodwin Health Center.
Oklahoma Representative Regina Goodwin will serve as the mistress of ceremony for the evening. Dignitaries who will speak during the program include:  City of Tulsa Mayor G.T. Bynum, Oklahoma Senator Kevin Matthews, Oklahoma Representative Monroe Nichols, Tulsa County Commissioner Ron Peters, Board of Health Chair Kian Kamas, Former Board of Health Chair Rik Helmerich, Tulsa Health Department Executive Director Dr. Bruce Dart and Oklahoma City-County Health Department Executive Director Gary Cox.
Additionally, Goodwin will receive special proclamations from the City of Tulsa, Tulsa County, State of Oklahoma, and the National Association of City-County Health Officials.
"A half-century of service to public health is a rare and notable achievement that has made a profound impact in the lives of countless Tulsa County residents."  Mr. Goodwin has been an integral part of the community and spent his life in service to law, public health and publishing. We are so grateful for his wisdom, insight and leadership on the Board of Health," said THD Executive Director Dr. Bruce Dart.
Born in 1939, James O. Goodwin is currently an attorney at law at Goodwin & Goodwin and publisher of The Oklahoma Eagle newspaper. A graduate of Notre Dame and Tulsa University Law School, he successfully challenged before the U. S. Supreme Court and Oklahoma Court of Criminal Appeals the constitutionality of a state statute and city ordinance regarding freedom of speech and was co-counsel in the matter of reparation for victims of the 1921 Tulsa Race Riot.
The reception begins at 6:00 p.m. with a cocktail hour. Dinner and presentation begins immediately after at 7:00 p.m. in the Helmerich Center for American Research at 1400 North Gilcrease Museum Road. For more information please call 918-595-4462.