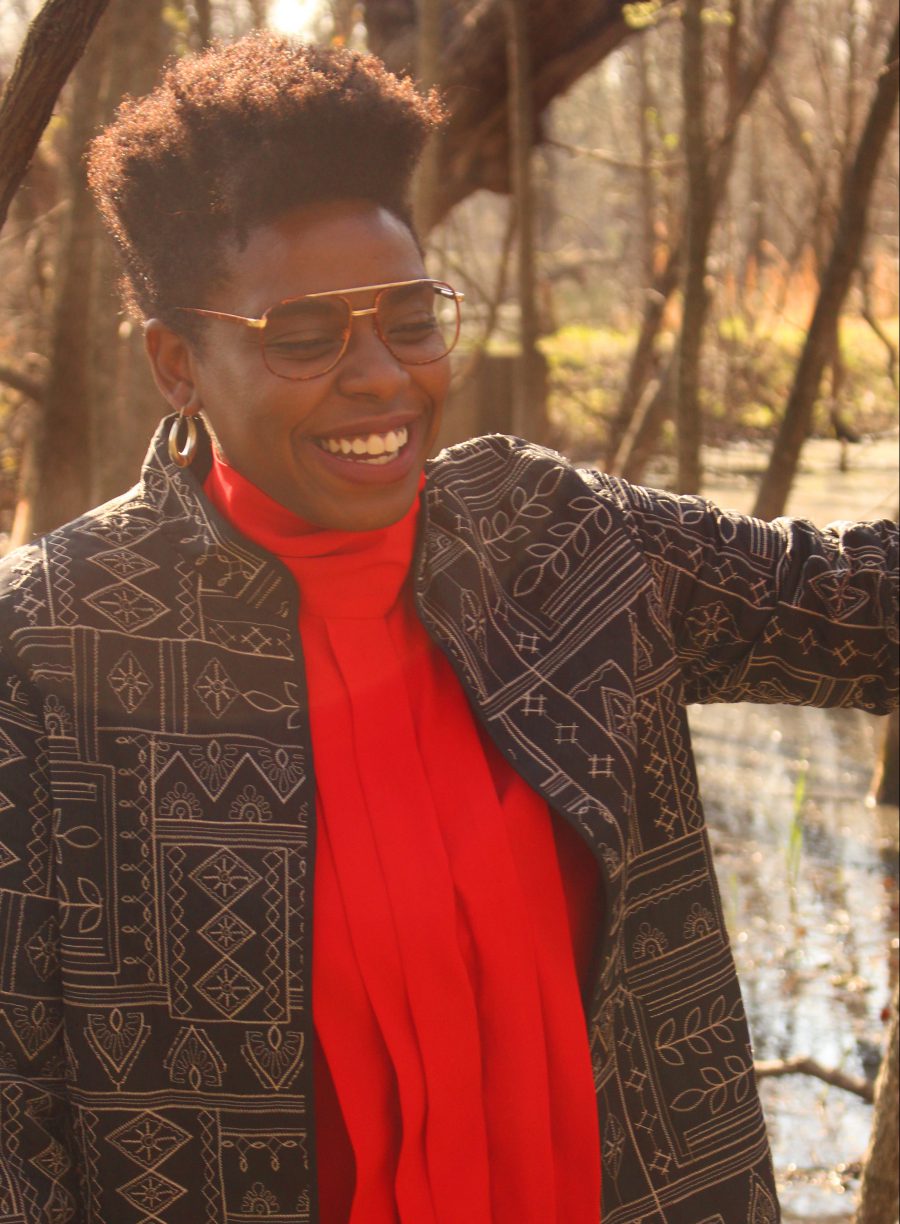 The Oklahoma Eagle Newswire
Dawn Tree founded Underground Tree Studios in 2009 after waking up to a non-profit job everyday where she was educating youth on starting their own business and even marketing those who had started their own business. This job gave her preview to how racism can rear its relentless head even in the non-profit sector, even when working with those under privileged, even steps away from the nations capital. That career wake up call pushed her to begin sketching a logo in her office on the 20th floor building in Rosslyn, VA for her own company. That company began as Underground Tree Projects at the time, with some help of friends and family, knowledge of the complicated some times lonely journey and last but not least consistent hard work.
Tree has incorporated her design skills and her passions, to create revenue that has sustained her for over 9 years, even landing her the opportunity to work and travel in Ghana, Africa. She wishes to be more than sustainable though and wishes to obtain wealth. It is becoming ever more clear to her that in order to do that, as an entrepreneur, the issue of economic apartheid must be addressed.
"My father submitted his PhD dissertation on socio-economics partly developed in Kenya in 1977 and even then he was addressing this issue of socio economic inequality within the systematic infrastructure of America, specifically St. Louis where he was from," Dawn Tree states. "I read his words now and they still have the similar if not the same resonance to my life now."
Tree's father Dr. Ralph Scales was an economic developer, had a history of working in the community, died prematurely working for his community and now Tree lives in his legacy unveiling pieces of his history as she continues to grow wiser at age 32.
"He owned a hotel and was building a recreation center and was suing for discrimination left and right, reading these legal documents and his journaling reveals a lot about my legacy considering he passed when I was 7," Tree says.
This type of legacy interferes with black wealth.
Tree is seeking to reach a broader market that understands the importance of marketing, branding one's company and consistently critiquing and managing their brand. In a quest to bring her truest of passions to the forefront she has now brought her exhibiting of artwork to the front as well as teaching youth and adults via art and technology. She has done this by contracting with such places as M.O.M.I.E.S in Washington, DC, Open Works in Baltimore, MD, Living Arts, Tulsa, OK. She has maintained many client accounts over the years and presently for graphics and web design. She also recently exhibited artwork at the Oklahoma Black Museum of performing arts as well as the Greenwood Archive, Curio center in historic Greenwood, Tulsa, Oklahoma and a show on Capitol Hill, in Washington, DC come April 6, 601 Pennsylvania Ave SE, DC 6-9pm.
"I am consistently running into the fact that the money isn't adding up to the work," Tree says. "My white counterparts can demand a much larger bottom line and possibly even deliver a lower quality product and still seal the deal."
She's not angry though because what has helped solidify Underground Tree Studios, is the work. One can't deny the quality of the design work.
"As an entrepreneur it's not ideal to work for anyone, even be subjected to a contracted partnership that is lower than the potential," Tree concedes.
Tree has a gift, a gift that allows her to be creative, unique and think completely out the box.
To contact Underground Tree Studios about partnering, investing, design work for your company or project, creating a youth/adult mural project go to www.utreep.com , IG: UndergroundTree FB: Undergroundtreestudios
Dawn Tree, also known as Dawn Scales graduated from Jenks High School and obtain a BA in journalism from the University of Oklahoma.
Feature Photo Credit by Olubumni Film y Foto