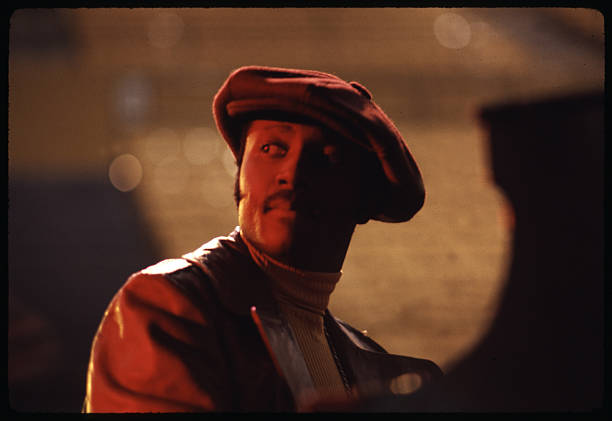 When the late great soul legend, Donny Hathaway, released "This Christmas" in 1971, little did he know that it would be come one of the staple soul Christmas classics for the next 40+ years and counting. There's not a Christmas that goes by, that we, lovers of soulful Christmas carols, don't listen to Hathaway singing, "Hang all the mistletoe, I'm gonna get to know you better, THIS CHRISTMAS." Hathaway's delivery and vocals, combined with the lyrics- which added a perfect blend of Christmas scenery and romance to the song- repeatedly give us that sense of Old School nostalgia every time, and never gets old.
Meet The Woman Responsible For "This Christmas"
Speaking of the song's lyrics, we wanted to shed light on who is actually responsible for them. That woman is a now 76 year old Chicago, IL native, who until now, has gotten very little public praise for her hard work. Had it not been for this woman's intense dedication to songwriting, as she was working at her post office job in 1967, Donny would have NEVER been able to grace us with his 1971 Christmas classic. ILoveOldSchoolMusic family, we introduce you to "This Christmas" creator, Nadine McKinnor…
McKinnor Earns Decent Paper EVERY Year From "This Christmas"
During a recent interview with Chicago Tribune, McKinnor revealed that she no longer has any need to work at her prior postal, nor secretarial jobs, because "This Christmas" has been the gift that keeps on giving. For the past few decades, McKinnor has earned  $70,000 annually from her classic creation. Here is what else she revealed about how she got her song in the hands of Donny and why she ultimately had to sue over it…
CT reports: Nadine McKinnor, a Chicago postal worker who kept a notebook full of lyrics, would jot down songs as they came to her. McKinnor, who is now 76, lives in Chatham, [IL]. […] "I loved (Cole's) 'The Christmas Song' and was trying to capture the swirl of music, department store windows, lights on the South Side — Chicago at Christmas," McKinnor said. "It's like I'm talking about a love affair with the atmosphere of the holiday. My kids were little then, I was out shopping for toys, enjoying the mood. It's a romance with the season."
She Didn't Know Who Hathaway Was
She had never heard of Hathaway. She was hoping Andy Williams would record the song. But a boyfriend at the time who was doing interior design at Hathaway and Powell's offices overheard them discussing a need for new material; he recommended McKinnor, who offered them a few songs.

"Watching Donny work was like watching a designer," McKinnor remembers, "someone who weaved threads and colors, though here, sounds and chord changes." The line about "Fireside blazing bright" was inspired by the two fireplaces she would sit in front of, shuttling between the homes of her divorced parents. And the line "Gonna get to know you better"? Inspired a bit by slight folk-pop group Spanky and Our Gang, which you might remember from the 1968 AM-radio earworm "Like to Get to Know You." -via CT
Why She Had To Sue For Her Money
Via CT: In 1998, McKinnor — previously credited as co-writer with Hathaway on the song — came to a settlement with Warner Bros. and Hathaway's estate (which jointly hold the rights); she is now also credited as co-publisher on the song. Long retired from her office desk days, she said she makes around $70,000 annually on the song's royalties.