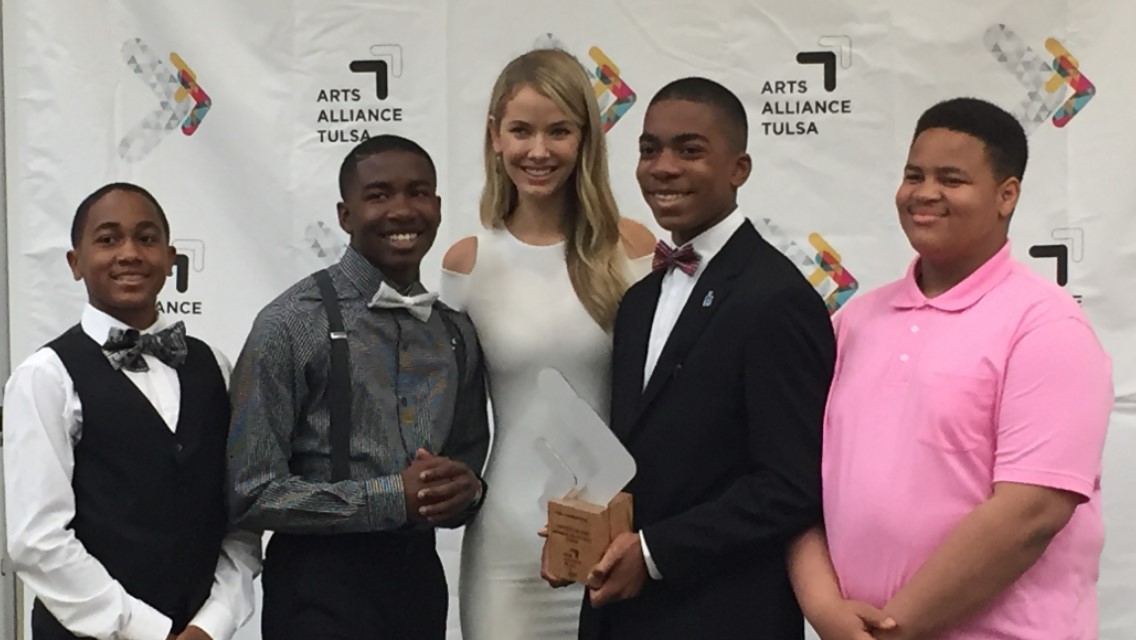 By Eagle Newswire
Tulsa north's own were among those honored for their volunteer efforts at the Arts Alliance "Tulsa's Play Your Part Brunch" which is the organization's annual fundraiser. The event was held on Saturday, May 20, 2017 at the Hyatt Regency Tulsa.
Arts Alliance Tulsa took time to celebrate the volunteers of each of the member organizations at the event. Tulsa north's Garrett A. Bland was among the list volunteers honored for their service to the community.  Garrett is a recent 8th-grade graduate and student leader from Carver Middle School and is headed to Booker T. Washington High School in the fall.
Bland was selected as the volunteer of the year by the Greenwood Cultural Center.  He is the son of Stacey and Signeé Bland and the grandson of Mr. Millard House.
Tulsa's own Olivia Jordan, advocate, actress, model and Miss USA 2015, was the keynote speaker for the event.  She spoke on the importance of arts and culture and the impact it had on her life and journey during her career.
Arts Alliance Tulsa is a United Arts Fund that strengthens and supports the arts for a greater Tulsa through fundraising, support services, audience development and responsible investment and allocation of resources.
For more information on Arts Alliance Tulsa visit www.artstulsa.org.