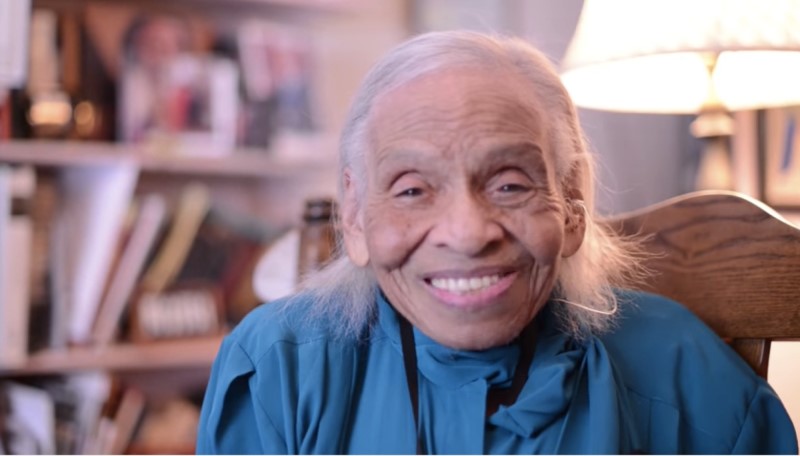 By Eagle Newswire
Home to over 10,000 Black residents, Black Wall Street, also known as the Greenwood neighborhood in Tulsa, Okla., was one of the most prominent concentrations of African-American businesses in the United States during the early 20th century.
People would watch movies at the Black-owned Bill Williams Dreamland Theater.
People would shop for their essentials at Black-owned D. L. Hookers General Stores.
People would get treated for health issues at Dr. A. C. Jackson, an African-American Surgeon.
Many people would stay, have meetings and events at the Black-owned Stratford Hotel.
People would get ice cream, cakes and candy at Williams Confectionary.
That is until the massacre. Later called the Tulsa race riot of 1921, white residents massacred hundreds of black residents and torched the neighborhood within hours. The riot was one of the most devastating massacres in the history of U.S. race relations, destroying the once thriving Greenwood community. Many say the massacre started when a young, Black man, who was getting off the elevator, tripped and grabbed hold of a white woman to keep his balance. Back in those days it was understood that Black men couldn't even look at a white woman in the eye, let alone touch her in any way. Rumors spread and white supremacists attacked.
About 10,000 blacks were left homeless, and property damage amounted to more than $1.5 million in real estate and $750,000 in personal property ($30 million in 2017). Some blacks claimed that policemen had joined the mob; others said that National Guardsmen fired a machine gun into the black community and a plane dropped sticks of dynamite. In an eyewitness account discovered in 2015, Greenwood attorney Buck Colbert Franklin described watching a dozen or more private planes drop burning balls of turpentine on Greenwood's rooftops.
"I think I only went downtown one time," recalls Hooker of the beauty of her old neighborhood. "Because we had everything we needed right in our neighborhood."
Today, she will be 102 on Feb. 12 (the birthday of Abraham Lincoln) and resides in White Plains, New York and is a retired professor of Fordham University.
Dr. Hooker was just 6-years-old when the burning of Black Wall Street in Oklahoma occurred. Although, most people see what happened as a riot on Black Wall Street, Dr. Hooker refers to it as what it truly was a "planned desecration." White people wanted blacks to stay in their place and destroying what little they had was a way keeping them down and breaking their spirit.
As many parents did before the attack, Dr. Hooker's parents shielded her from the racism and discrimination that blacks faced daily. However, that night of June 1, 1921, Dr. Hooker's eyes opened to the hatred White people felt toward Blacks.
"It was the middle of summer," Hooker recalled. "And I couldn't understand how it would hail during the summer. And my mother said, 'I'll show you what's going on' and took me to the front window. It was there I saw a machine gun. And she said, 'Look at that American flag. Your country is shooting at you.'"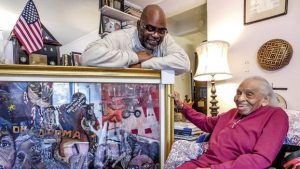 After the riots, Hooker's family moved to Columbus, Ohio where she earned her Bachelor of Arts in 1937 from Ohio State University. While at OSU, she joined the Delta Sigma Theta sorority where she advocated for African-American women to be admitted to the navy. Later Hooker was a founder of the Tulsa Race Riot Commission in hopes of demanding reparations for the massacre survivors.
She received her Masters ten years later in 1947 from the Teachers College of Columbia University. In 1961, she received her PhD in psychology from the University of Rochester.
She applied to the Women Accepted for Volunteer Emergency Service (WAVES) of the U.S. Navy, but was rejected due to her ethnicity. She disputed the rejection due to a technicality and Hooker was accepted. However, she had already decided to join the Coast Guard.
She entered the U.S. Coast Guard in February 1945. On March 9, 1945, Hooker went to basic training for six weeks in Manhattan Beach, NY where Coast Guard Women's Reserve (SPARS) had to attend class and pass exams. She became the first African-American woman to enter the U.S. Coast Guard. After basic training, Hooker specialized in the yeoman rate and remained at boot camp for an additional nine weeks before heading to Boston.
After receiving her Masters, Hooker moved upstate to work in the mental hygiene department of a women's correctional facility in Albion. Many women in this facility were considered to have severe learning disabilities by staff. Hooker believed they were more capable than given credit and re-evaluated them and helped the women to pursue better education and jobs. She credited this success with "approaching them with an open mind."
In 1963, she joined Fordham University as a senior clinical lecturer; eventually she became an associate professor until 1985.
She was one of the founders of the American Psychological Association's (APA) Division 33, Intellectual and Developmental Disabilities. She served as an early director of the Kennedy Child Study Center in New York City.
It would be 80 years before the State of Oklahoma cited the Klu Klux Klan for the disaster.
The "Dr. Olivia J. Hooker: Last Survivor Of Black Wall Street" article was originally published on www.blackdoctor.org.