By Alana Seldon
As we reflect on his life and legacy, we remember him as a trailblazer who truly broke barriers for many generations of Black actors on screen.
While his credits spanned over 50 years, the star was most notably revered as the 'first Black action hero' following his debut performance in 'Shaft.'
The 1971 film was a pillar of the Blaxploitation era, and Roundtree's portrayal earned him a Golden Globe nomination.
The suave detective returned for highly anticipated sequels "Shaft's Big Score" in 1972 and "Shaft in Africa" in 1973. Then reprised his role in 2000 for a 'Shaft' revival, starring Samuel L. Jackson.
In a social media post after news of Roundtree's passing, Jackson called him the "prototype" and the "best to ever do it."
"SHAFT, as we know it is & will always be his Creation," Jackson wrote. "His passing leaves a deep hole not only in my heart, but I'm sure a lotta y'all's, too."
See Also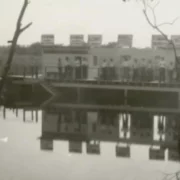 Roundtree officially closed the book on 'Shaft' in the 2019 film starring Jessie T. Usher.
In a 2021 sit down interview with Roland Martin for his "Rollin With Roland" show on the Black Star Network, the film icon recalled the day 'Shaft' director Gordon Parks informed him that he got the role.
For the entire article got to: www.blackamericaweb.com