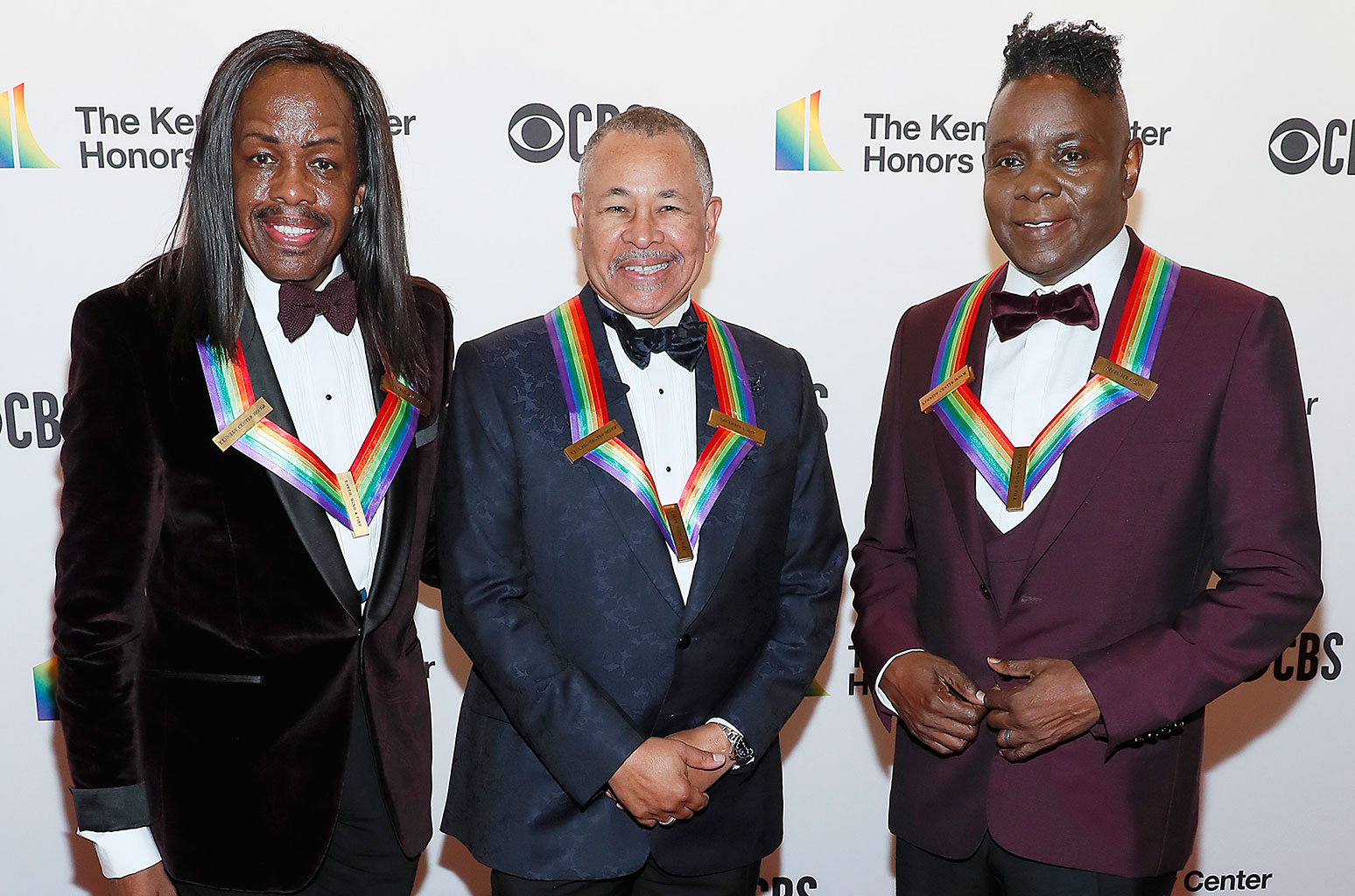 Earth, Wind & Fire, one of our favorite feel-good bands, made history on Sunday as the first Black group to get inducted into the Kennedy Center Honors.
To accept the honor were three of the band's original members, Philip Bailey, Ralph Johnson, and Verdine White. EWF founder, Maurice White, died in 2016 although band members say his spirit was with them.
READ MORE: Why Taylor Swift trashing this Earth, Wind and Fire song makes our writer's ears bleed
"You can't play any Earth Wind & Fire songs without Maurice's DNA being on it, so he's always here and we're always celebrating him and his vision," Johnson told Billboard before the show started. "People are still coming together and having fun."
In addressing the honor of being the first Black band to get inducted, Bailey added that "there are so many more African-American acts that are deserving and perhaps this can be the first of many more to come."
During the EWF tribute, John Legend, Ne-Yo, the Jonas Brothers, and Cynthia Erivo, who starred in Harriet, had the audience on their feet with hit after hit until they came together to perform one of Earth Wind & Fire's greatest hits, "September."
The honor was particularly timely as EWF will celebrate 50 years in the business next summer, and group members hinted that they may be planning something big – possibly a duets album or some other collaboration.
"We're making a list, and checking it twice," Bailey said to Billboard. "And you'll hear about it soon."
White added that EWF has been blessed to have had "a special chemistry from day one because we were all hand-picked by Maurice. He had a vision and he knew what he wanted, so here we are."
READ MORE: Kennedy Center to honor Dave Chappelle with Mark Twain prize for humor
Singer Linda Ronstadt, actress Sally Field, conductor, Michael Tilson Thomas, and Sesame Street, which turns 50 this year, were also honored during the 42nd Honors.
Attending the ceremony were a bipartisan group of politicians, from Defense Secretary Mark Esper, Treasury Secretary Steven Mnuchin and Mike Pompeo, Secretary of State, to 40 congressional leaders, including Sen. Patrick Leahy, (D-VT), Sen. Rand Paul (R-KY) and House Speaker Nancy Pelosi (D-CA), who also got a rousing round of applause when she was introduced, according to Billboard.