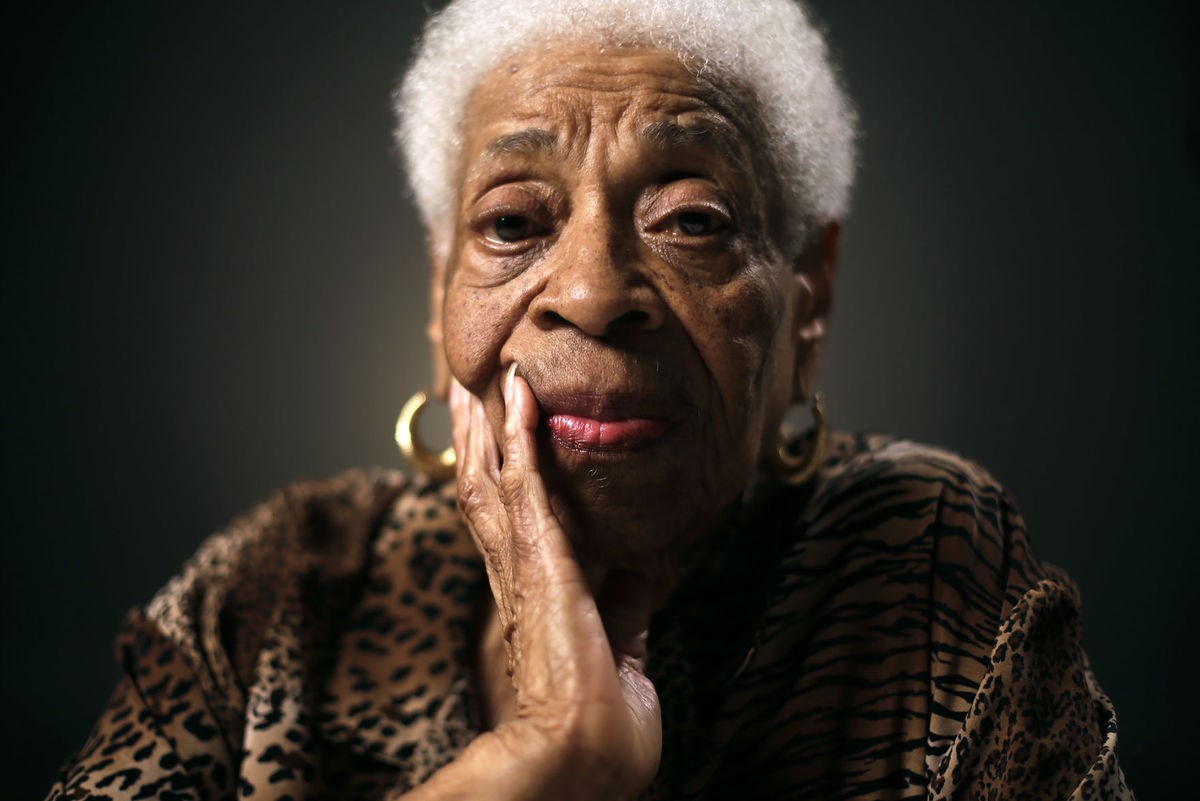 By Fred L. Jones, Jr.
Juanita Lewis-Hopkins passed Sunday, July 23rd. Hopkins was a true civil rights activist in Tulsa, Oklahoma. In 1971, the Tulsa Board of Education closed the historically black Carver Middle School in regards to desegregation plans. This caused an uproar among educators and neighborhood residents. Juanita Lewis-Hopkins, then a teacher at Carver Middle School, organized sit-ins with other individuals to protest the school closing. As a result, it was reopened the following year. Because of her efforts, Lewis-Hopkins was honored by the Tulsa Women's Foundation.
A former studend Bryan Eaton stated: "Mrs. Hopkins taught at Marian Anderson Jr. High in the 60's when it was first built. Her love for teaching, and her greatness as a teacher left a lasting impression on so many students".
Hopkins also served under the late Ed Goodwin, Sr. at the Oklahoma Eagle Newspaper as a Journalist and Secretary, where she was loved and adored by many. Current Publisher of The Oklahoma Eagle James O.Goodwin stated: "She was my Dads secretary when I was a young boy, I truly loved her dearly".
Hopkins was also a historian and very informative to all, when asked about the Tulsa Race Riot she stated ""The North Tulsa after the riot was even more impressive than before the riot. That is when Greenwood became known as 'The Black Wall Street of America.'"
Nancy McDonald was a major influence in the integration of Tulsa Public Schools in 1971 also, McDonald was a friend of Hopkins she stated: "Juanita Hopkins was a pillar in the desegregation of Tulsa Public Schools.  She served on the faculty of Carver Junior High School and was moved to Anderson Junior High School when the faculties of Tulsa Public Schools were desegregated.  When Carver Junior High school was closed in 1971, Ms. Hopkins organized sit-ins to demonstrate the unfairness of this action. She also helped organize the Freedom Schools as a protest to the closing of Carver.  I had the honor of meeting her during this tumultuous time. She was an incredible English teacher and wrote many of the articles, pamphlets, brochures that were used to reopen Carver as a voluntary magnet Middle School as well as the magnet program at Booker T Washington High School. Her leadership skills, writing skills, and commitment to fairness will be sorely missed".
Homegoing services have not been made public yet. As soon as they are announced we will publish them on our web page at: www.theoklahomaeagle.net
logon to: www.jacksmemorychapel.com for all Homegoing Service information.