Enjoy this article using our audio content player
---
Editor's Note: This is second part of our ongoing series on the state of mental health in Tulsa's Black community. In part one, we focused on community members who are on the verge of helplessness. We found that among the mentally challenged, there are hundreds, if not thousands, of cases that go undiagnosed, untreated or undertreated.
Mikeal Vaughn was having a terrible day. We all have them. But as a person battling a mental health condition, his tough spells are darker, even often hopeless.
And yet, the suave forty-something Black Tulsan glided through his routine seamlessly. There he was at Planet Fitness gym, pumping iron. Then he led a class at Urban Coders Guild, the STEM-based nonprofit he founded and runs, which teaches youth of color how to code and succeed in the technology industry. There was lunch followed by a couple of business meetings.
By dusk, Vaughn made his way to his downtown Tulsa apartment.
Once inside, he collapsed on the sofa. He sat energy less, staring into a blank wall.
It was the kind of day Vaughn had learned to navigate during the twenty-three years since he first received his diagnosis, he shared in an interview with the Oklahoma Eagle.
"There are some genuinely good days," Vaughn explained. "And there are some terrible days – days in which I want to stay in bed. I don't need to shower or eat or anything.
"It helps to be mindful that there will be those terrible days I have to make look like good days. I just have to get up, put on a smiley face, and do a whole bunch of stuff that I don't have the energy or emotional currency to do, but I do it because it has to be done. If I am being super honest, those are the hardest days. That's when I am faking it."
This is the life of someone living with a mental health condition.
For Vaughn, it often feels like two lives. One is devoted to everyday life pursuits: his work as a business owner and technology maven, meals, laundry, coffee breaks, and his private time with his life partner and other friends and family.
The other is juggling medications, with all of their troubling side effects, therapists, and personal, sometimes dark moments alone.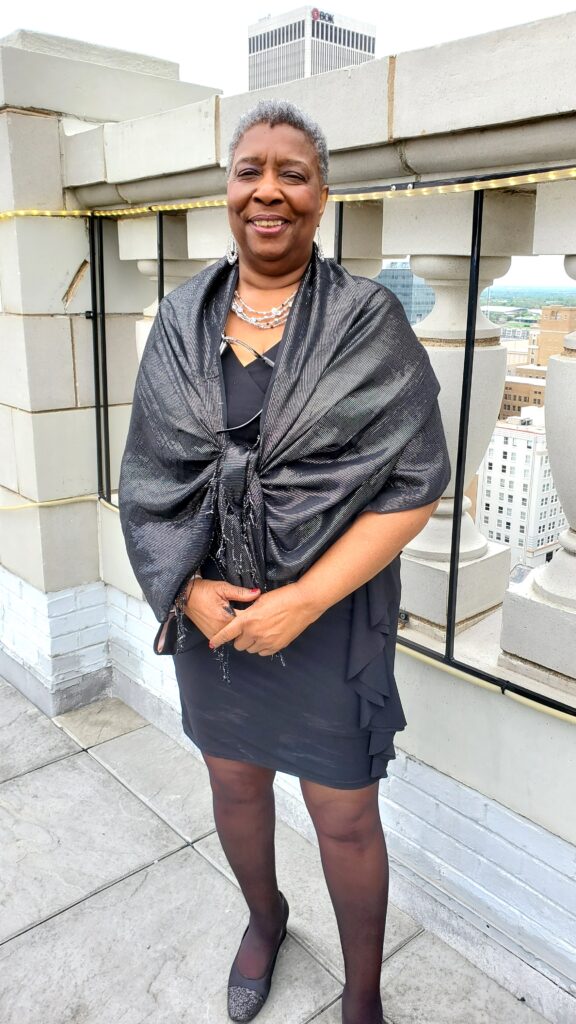 Confronting hard truths
For Vaughn, finding the right therapist has never been a synch, either. He acknowledges that therapy is a luxury that many in Tulsa's Black community cannot afford. He feels lucky to have a health insurance plan that affords him a therapist.
As a self-aware gay Black professional, he knows the importance of engaging with a mental health professional with whom he can easily converse.
"If I am looking for a Black therapist, I am already limiting significantly the number of folks that I can have contact with," he said. "If I am looking for a Black male therapist, I am limiting it even more. If I am looking for a queer black therapist, I may even be looking for a unicorn or a leprechaun, because there might be one or two, and then that person would still need to be open to new clients accepting my health insurance. So that lack of mental health infrastructure also makes it harder."
A few months ago, he posted a request on his Facebook page for recommendations for a Black male therapist. He received several promising leads.
"But then, I had to cull down the list," he recalled. "That involved wondering – is this person going to answer their phone? Will they take new clients? Will, they accept my health insurance.? And then, do they believe in behavioral therapy? Or religious-based therapy? So, there are a lot of questions. And if you don't have the energy, the concentration, the intentionality, the support to go through all the steps, all the hoops and obstacles you need to find a therapist, it's going to be that much harder. It complicates the entire equation."
Finally, Vaughn found a good fit. They have sessions twice a month.
The other key element in Vaughn's therapy is working out at a gym almost daily. The coronavirus pandemic has made keeping up with his regime harder. He alternates between Planet Fitness and Genesis Health Clubs, always careful to avoid crowds.
The efforts have allowed Vaughn to lead what, by all accounts, appears to be a vibrant life. Besides running Urban Coders Guild, he is helping build the tech industry in Tulsa, particularly for people of color. He maintains close relations with his family and circle of close friends. And he holds up his part in his long-term relationship.
Medicine, therapy, and support all help enormously, Vaughn says. They don't keep the awful days from coming. But at least he's prepared.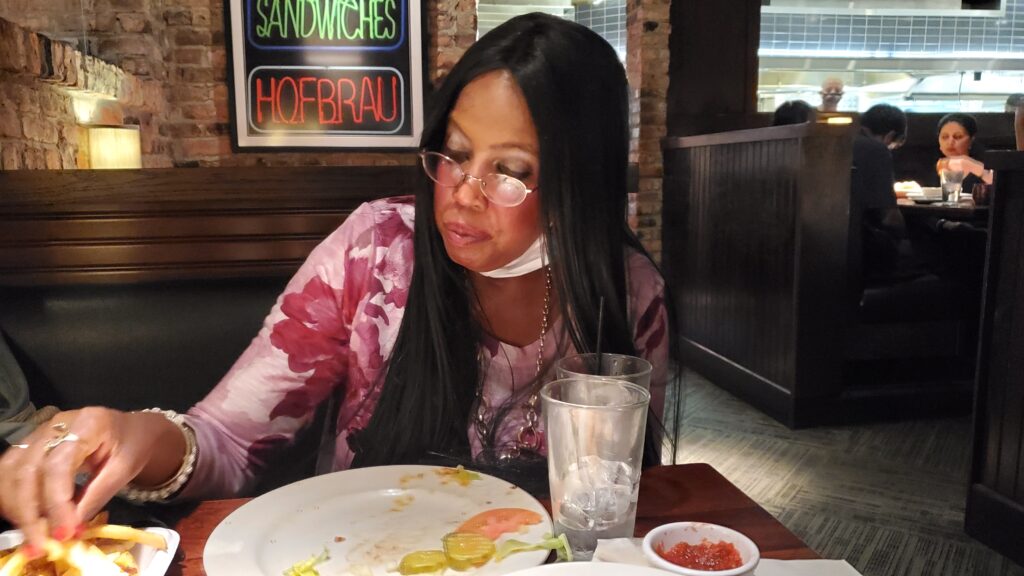 What happens when the pills stop?
Donita Jones had panic attacks.
Parkside Psychiatric Hospital & Clinic, where she had been receiving treatment for years, had stopped providing her with the needed medication. The Clozaril pills had been her lifeline for years, allowing her to maintain her own home and lead a fruitful life. But since the drug was controlled, it had to be given to her by a technician. Due to pandemic-related staff turnovers, Parkside did not have a staff member available to administer them. And just like that, the pills stopped.
"I made calls, many calls," Jones's mother, Donzetta Seals, said in an interview with the Oklahoma Eagle. "But nothing came of it."
The last resort was to try to place her in a hospital for treatment.
"When I mentioned that," the mother said, "she hung up on me."
This 2021 incident was the latest dramatic turn since Donita's thirty-year struggle following her diagnosis with schizoaffective disorder. Donita was in her early twenties and a top student at Oral Roberts University. Family tensions triggered a breakdown and an attempt at her own life. She was confined to a hospital for treatment.
Jones declined to offer details about her ordeal but gave her mother permission to share her story with the Oklahoma Eagle.
Seals, 79, and her daughter Jones, 52, are North Tulsa natives and part of the fabric of the community.
"When Donita came back home, she was really bad off," her mother said.
Getting her on a medication that responded to her condition took eleven difficult years.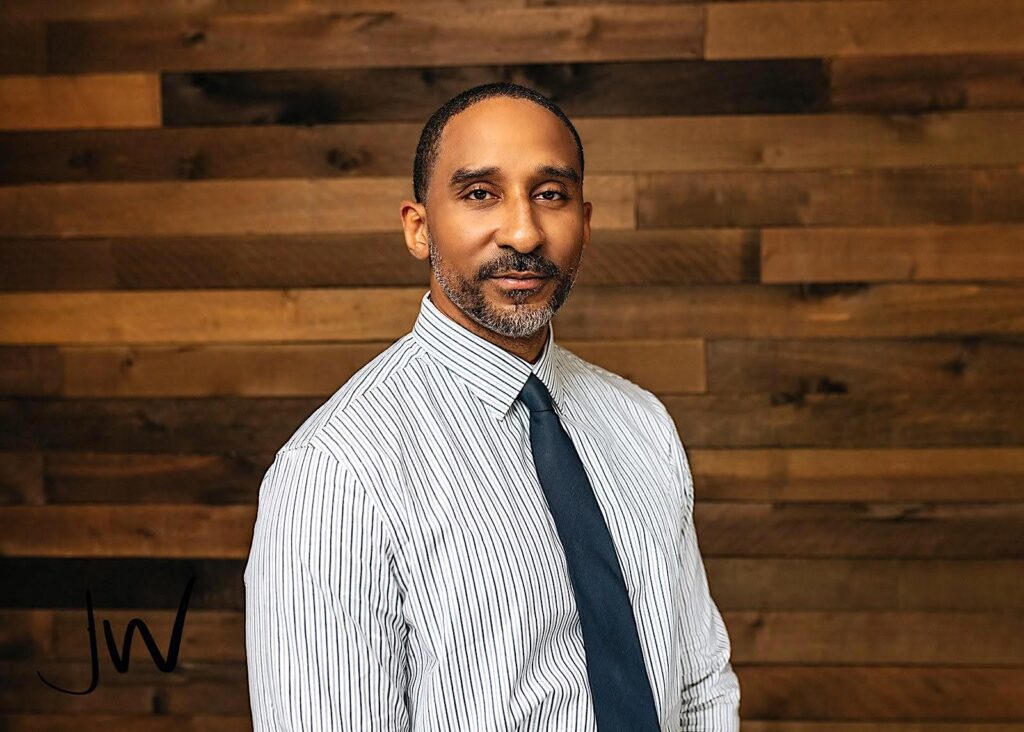 The process of obtaining benefits
In addition to the arduous search for a suitable medical regime, Jones also applied for federal and state benefits. Medical, food, housing, and disability payments are crucial for the mentally impaired, particularly those like Jones, who cannot work. They provide the means for care and, in many cases, allow the option for the mentally challenged to live independently.
For Jones, first came the application for Social Security, including disability benefits. Then there were the complex forms to fill out for benefits from the state of Oklahoma. Eventually, with the help of staff, a clinic, and her mother, she was registered.
But to keep getting benefits, she has to recertify regularly, which requires filling out complex forms.
"It's a complicated process," Seals said.
"If you miss something, you're a month without benefits, until they can get it straightened out.
I understand why there are so many homeless people on the street."
The process sometimes pushed Jones to her snapping point. Before the COVID-19, employees at Crossroads Counseling helped in the process. When they became short-staffed, Donzetta stepped in to help with the forms.
Eventually, cloxieral, a new drug for mental health treatment, came online. It worked to alleviate Jones's condition. With that prescription – and her benefits coming in – Jones was able to hit her stride. She settled into her apartment, began regular gym workouts and regularly attended church.
Jones's easy manner and bright personality helped her maintain an active social life.
"Most people tell her that they can't tell she has a mental illness," Seals said. "She works hard at that and at avoiding the stigma associated with it."
Family support and tensions
The mother-daughter bonding has been a boon for both. They sometimes do gym classes together. And they meet up every other Friday for dinner at Donzetta's home.
There are occasional flare-ups between the two. One recent spat was over Donita's choice of a dating partner. Following an argument about it at a family gathering, Donita walked out.
"I am not talking to you," she told her mother. "And don't call me."
The two later reconciled.
"We agreed to stop talking about it," Donzetta said.
When Parkside abruptly canceled her medication last year, Donita's carefully calibrated life fell into a tailspin.
When her mother first raised the option of hospitalization to get her medical treatment back on track, she was opposed. But eventually, unable to take the pain and stress, she conceded that it was the best move. They opted for treatment at Laureate Psychiatric Clinic and Hospital with St. Francis Health System. For the past year and a half, the care there, including medical treatment and regular therapy sessions, has gone smoothly.
Still, Donzetta is cautious not to push her daughter too hard. Over the years, she has found ways to stave off possible meltdowns.
"You have to catch her before she gets into a spiral," she said. "If she's worried about something or she's anxious, if you catch her and give her another thought pattern, it will be OK."
Based on experience, Seals is ambivalent about her daughter's condition going forward. "I am always waiting for the other shoe to drop," she said.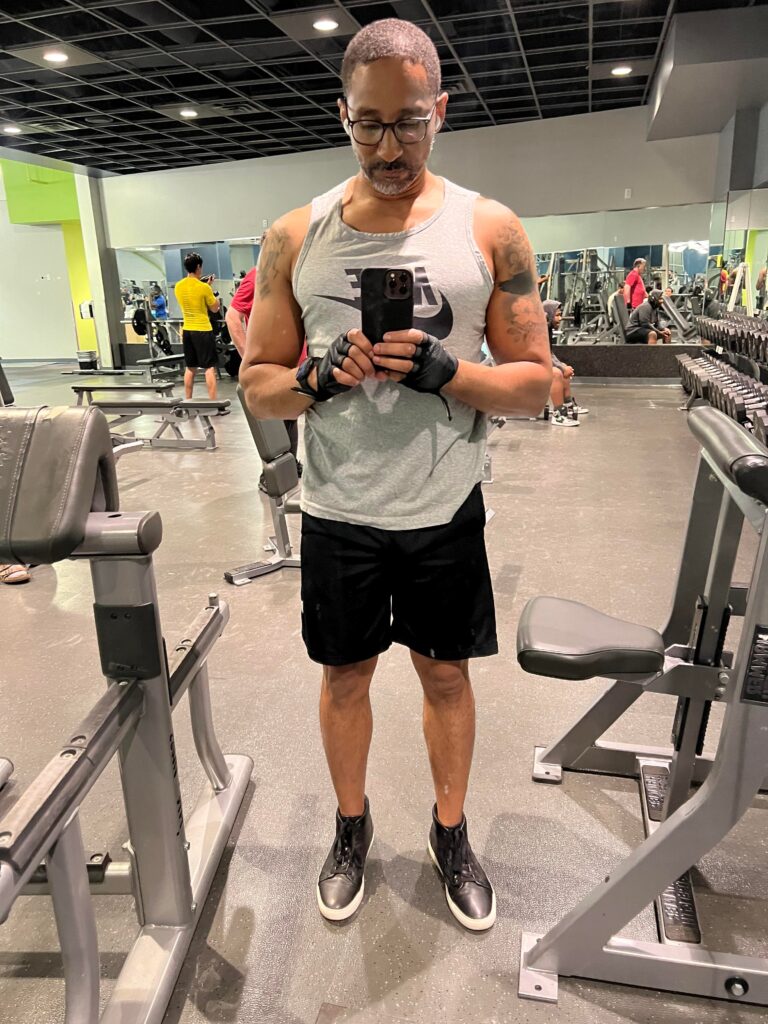 From homelessness, a hopeful path forward
Maurice – who we are identifying only by his first name – had been experiencing homelessness for around a decade. An intervention team from the Mental Health Association Oklahoma (MHAOK) found the middle-aged African American in the area of East Admiral Place and South Memorial Drive.
"We started working with him in 2020," said Amanda Pippin, who oversees the Tulsa Homeless Outreach for MHOAK. "He would drink heavily to get through the day, but he would always have a smile on his face and such a positive attitude."
After working closely with Maurice, MHAOK placed him in his apartment in March of this year.
"He was so excited to get off the streets and have his place," Pippin said.
Since then, he has been thriving, she reports.
"He stays connected with his case manager, pays his rent every month, and we still see him from time to time out talking to his friends that are still experiencing homelessness," she said.
While optimistic about Maurice, Pippin is aware of the challenges many homeless Tulsans face in maintaining a new home. According to MHAOK's statistics, most homeless people who are located in homes cannot sustain the resettlement.
But with Maurice, "so far, so good," Pippin said. "His positive attitude and diligence help."
Becoming an ally and advocate: one mother's story
Donzetta Seals was scared.
It was in the early 1990s, and she was employed as a medical technician at St. John's Medical Center and Hospital. Her station was in the fifth-floor lab. Her daughter, Donita Jones, diagnosed with a mental health condition, was hospitalized on the 16th floor.
"It was a matter of trying to hide from colleagues that my daughter was being treated there," Seals recalls. "I'd come in early so I could avoid my co-workers, so I wouldn't have to explain that I had a daughter in the psychiatric unit."
Eventually, the insanity of the situation hit Seals.
"I knew I needed to come out of that closet," she said. "But how to do that?
So, I talked to my daughter. I said, 'We have this mental illness, and I think if we disclose that, we do. we might be able to help other people.'"
Donita agreed.
It was a bold decision, particularly in a close-knit Black community where stigma hangs heavy over discussions about mental health. But it turned out to be a life-altering move for Seals. It would sometimes result in mother-daughter clashes and tensions with other family members and members of Tulsa's Black community.
It launched Seals on a mission to help inform Tulsa's Black community about mental health. The task would become an advocacy avocation that has continued off and on for three decades.
One big move for Seals was when she joined the local chapter of the National Association for Mental Illness (NAMI). She quickly became a vibrant voice there. Under the organization's auspices, Seals organized talks and workshops, primarily for Tulsans on the Northside.
"NAMI is a peer group," Seals explained.
After receiving training there, she offered workshops.
"They were mostly teaching about the brain and what happens when it malfunctions," she said. "And then they also walk through the steps that occur when someone gets a mental health disease. And then, finally, they teach how to use the tools to fight for your loved ones with a mental illness."
When she started speaking out on mental health in the early 1990s, Seals found North Tulsa audiences receptive to opening up and discussing the issues.
But more recently, she said, Black Tulsans seem reluctant to engage in public or mental health conversations. When she and a colleague organized a workshop on mental health topics at St. Augustine Catholic Church in the Historic Greenwood District in 2018, over forty people signed up. She said that the majority were white, and some were native American or Hispanic. None were African American.
"Mental illness is still a hush-hush topic among our people," she explained. "I think a lot of is still the stigma. Everybody's afraid of how people will think about it and you if you talk about your mental challenges or those of loved ones.
"The other thing is that we grew up with don't put your business on the street," she said. "I have invited so many people to workshops, and they decline. Everybody thinks they know everything, but they call when their child ends up in jail."
In the end, Seals said, "we as a community must get past the stigma. Unless we do, we won't be able to address the community's mental health problems."
Seals, a devout Catholic, said to break down the barriers of her feelings of stigma, she leaned in on her faith.
"When this first came on, I said, 'God, I have no clue why you are letting this happen to me. It doesn't make any sense,'" she said.
"As I was sitting and praying, He said my ways are not your ways.
He explained to me that his way was compassionate and understanding and spiritual maturity. it was an experience in growth."
Seals said through that experience, she had an obligation to help. "Love draws you places you would never go," she concluded. "So, it was the love of my daughter and my relationship with God that led me to engage in mental health education."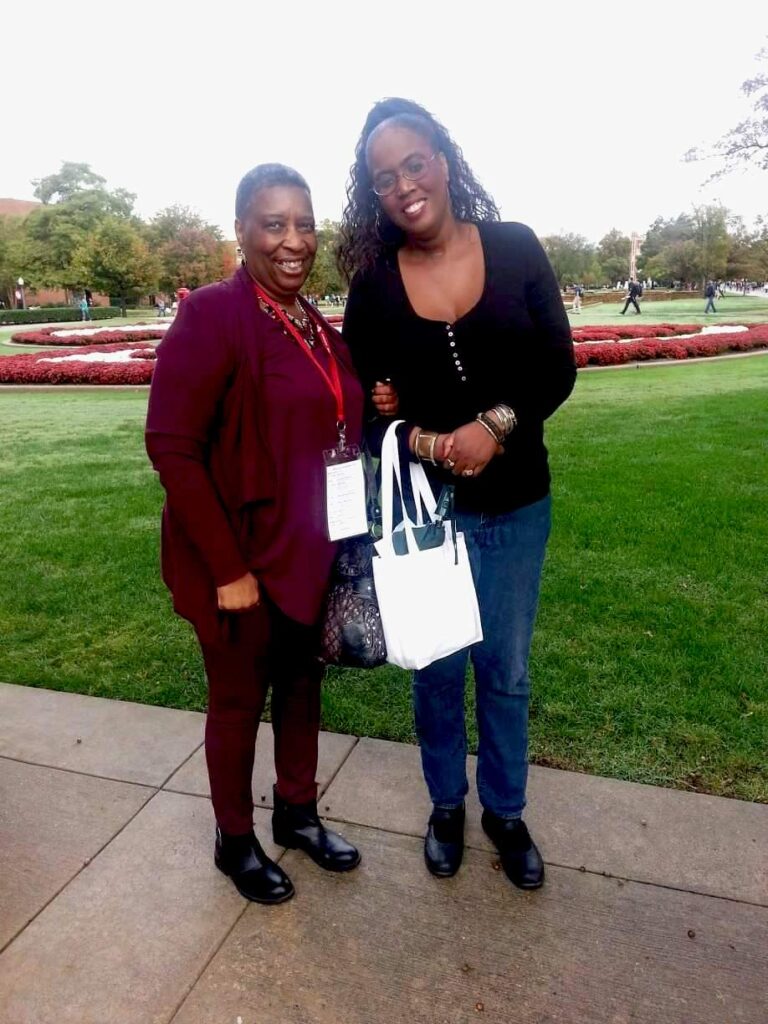 Next steps
The paths that Vaughn, Jones, Maurice – and other Black Tulsans we interviewed testifies to the ability of the mentally challenged to lead balanced lives. For Vaughn and Seals, medicine and therapy are vital components of their treatment. Each developed a formula that worked.
But medication is not always needed, Nicole Washington, a Black, Tulsa-based licensed psychiatrist, pointed out. Depending on the condition – whether depression, bipolarity, schizophrenia, or something else, the best approach should be personally tailored and may not involve drugs at all, Washington said.
"Sometimes people just need to open up and talk honestly with someone about their stresses," she said.
Vaughn agreed with the perspective.
"There is a lot of standard advice for people who are struggling, like get a therapist or remember the hotline number," he said. "But the latter involves more currency than most folks have, and the former costs a lot. So, although that kind of advice is good, sometimes it is not practical."
Beyond therapy and medicine, the journey of survival that Vaughn and Jones are waging has also involved engaging other resources.
In Jones's case, the support of her mother is a crucial component.
In turn, based on her experience as an ally for her daughter, Seals appeals to families of the mentally challenged to break through the taboos and come forward to share their and their family member's stories.
"I hope that by sharing my story it can bring some people out of the woodwork, and they know they can help and support their families before it becomes a jail crisis," Seals said.
For Vaughn, added motivation comes from his blood family and the family he created, including lifelong friends and his life partner.
His advice to anyone struggling seek and build a circle of trust and support.
"It helps to know that on the hard days, there are people I can voice that this is a hard day," he said. "And on those great days, knowing there are folks who will come and celebrate. And knowing I have those who will fill in the gaps when I need someone who can sit with me.
"I also appreciate that my family and friends have given me a lot of room to be myself and to say the things that I want to say and need to say."
---
FWD: People First
"Nearly 2 million people are incarcerated in U.S. jails & prisons. Too often, they are described as "offender" & "felon". These labels bias the public against criminal justice reform and make more freedom less possible."
Word choices matter. Put #peoplefirst.
---
About This Project
The Mental Health Association Oklahoma, a nonprofit dedicated to improving mental health in Tulsa and across the state, in collaboration with Gary Lee, managing editor of The Oklahoma Eagle, explore and reveal the mental health challenges faced by Tulsa's Black community. The Oklahoma Eagle interviewed three dozen people, primarily Black Tulsans, who have sought the assistance of therapists, counselors, faith leaders, community activists, and other professionals.We learned, through both personal and revealing discussions, about the unique burdens of Black Tulsans, and the ever-shifting balance between managing stress daily and the struggle to embrace each new day.
This series was funded by a stipend awarded by the Oklahoma Media Center funded by the Native American Journalists Association.
To read more visit Mental Health: Tulsa's Black Community
---
Mental Healh Resources in Tulsa
Mental Health Resources in the Tulsa Metropolitan Area
Tulsa offers a wide range of clinics, therapists and counseling centers for those suffering from mental health stresses. Some specialize in emergency cases. Others are available to guide you to the best help according to your ailments or issues. Here are some agencies with contact information.
MENTAL HEALTH ASSOCIATION OF OKLAHOMA – TULSA, 5330 E. 31st St., offers a wide range of services including an online mental health, suicide prevention, support groups, housing support, a drop-in center and employment services and a quick response team for those seeking immediate help. 918-585-1213; email info@mhaok.org; MHAOK.org
TULSA HEALTH DEPARTMENT NORTH REGIONAL HEALTH AND WELLNESS CENTER, 5635 Martin Luther King Jr. Blvd., offers mental care guidance. 918-582-9355; tulsa-health.org
There are several private mental care facilities in Tulsa. Here are three recommended options:
PARKSIDE PSYCHIATRIC HOSPITAL & CLINIC, 1239 S. Trenton Ave., has more than 50 years of experience in Tulsa as a behavioral health treatment center. 918-588-8888; parksideinc.org
LAUREATE PSYCHIATRIC CLINIC AND HOSPITAL, 6655 S. Yale Ave., offers a comprehensive range of mental health care. 918-481-4000; saintfrancis.com/laureate/psychiatric-care/
LIFESTANCE HEALTH (FORMERLY CROSSROADS COUNSELING), 9717 E. 42nd St. #201, is one of the nation's largest providers of outpatient mental health care. 918-270-4100; crossroadsoftulsa.com; lifestance.com
Here are three recommended hotlines.
COMMUNITY OUTREACH PSYCHIATRIC EMERGENCY SERVICES (COPES) is available 24/7; 918-744-4800
YOUTH CRISIS MOBILE RESPONSE line; 833-885-CARE (2273)
THE NATIONAL SUICIDE PREVENTION LINE, which gets callers directed to someone in Oklahoma when dialed from an Oklahoma number is 800-273-8255
FAMILY SAFETY CENTER promote safety and justice in Tulsa County through collocated, multidisciplinary services. Domestic violence and abuse cases are a specialty. 918-742-7480; fsctulsa.org
A NEW WAY CENTER, 101 N. Greenwood Ave. Suite 131, is centered in the Historic Greenwood District and specializes in mental care for at risk adolescents. 918-599-7277; anewwaycenter.com
MORTON COMPREHENSIVE HEALTH SERVICES, 1334 N. Lansing Ave., has a Behavioral Health Department that is a full-service center for entire families. 918-587-2171; mortonhealth.com/behavioral-health/
NATIONAL ALLIANCE ON MENTAL ILLNESS (NAMI) TULSA, 708 S. Boston Ave., is the local chapter of a national advocacy organization offering educational services to help the families of mentally challenges patients be better advocates. 918-587-6264; namitulsa.org
BLACK THERAPISTS, TULSA
Finding the right psychiatrist or therapist can be tough, especially for those who want a Black professional. This directory, compiled by the national magazine Psychology Today, is a good place to start.
https://www.psychologytoday.com/us/therapists/ok/tulsa?category=african-american
FAITH-BASED THERAPY
Those more comfortable with therapy from a religious perspective should check out the following.
JOY CHRISTIAN COUNSELING, LLC, 7633 E. 63rd Place Suite 300, is owned by Amber Thaxton, a licensed professional counselor. 918-986-1559; www.joychristiancounseling.com
Members of Tulsa's LGBTQ community have resources available at:
DENNIS R. NEILL EQUALITY CENTER, 621 E. 4th St., is home of Oklahomans for Equality (OkEq) and seeks equal rights for Lesbian, Gay, Bisexual and Transgender (LGBT) individuals and families through advocacy, education, programs alliances. 918-743-4297; www.okeq.org
BEAM (BLACK EMOTIONAL AND MENTAL HEALTH COLLECTIVE), is Culver City, California-based national training, movement building, and grant making nonprofit dedicated to the healing, wellness, and liberation of Black and marginalized communities. It offers programs that center Black mental health and healing. beam.community
THERAPY FOR QUEER PEOPLE OF COLOR is an Atlanta-based national group of psychologists, professional counselors, social workers and administrative specialists who provide quality mental healthcare exclusively to queer and trans people of color. 404-981-7012; www.therapyforqpoc.com
For those who are comfortable seeking assistance through an app,
SHINE is an app geared to engage with people seeking mental health support through mobile and desktop counseling. www.theshineapp.com
---
Sponsors
Mental Health Association Oklahoma
Native American Journalists Association