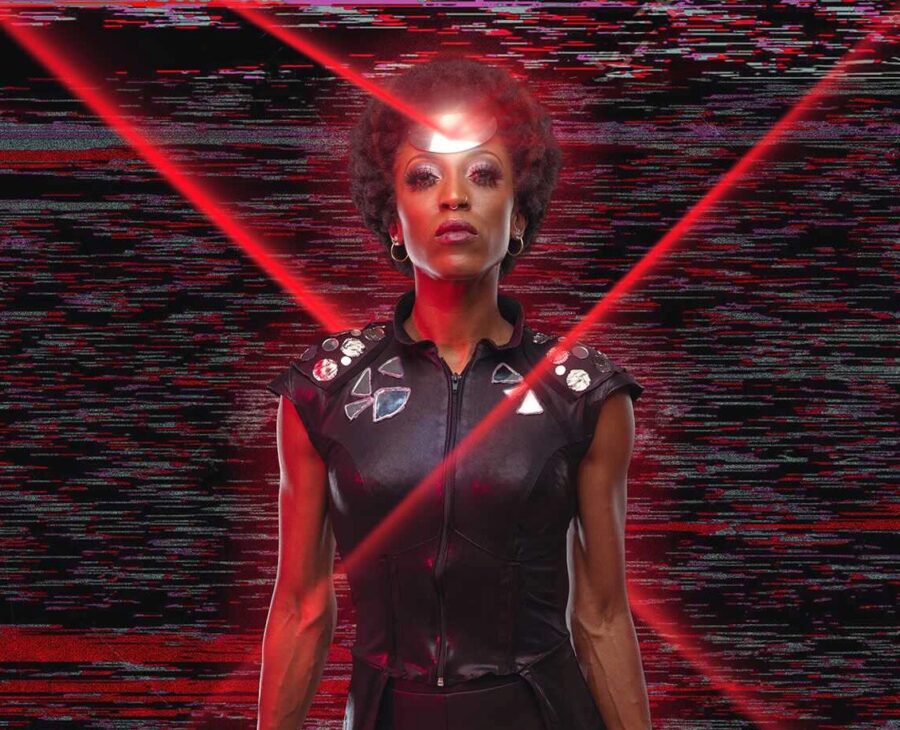 The Oklahoma Eagle Newswire
Genre Fluid Artist, Branjae, releases her socially conscious, intentionally thought provoking, soulful funky single "Free Facts". Written by Branjae and produced by Tulsa's own, Nathan Wright, this collaboration gets loud about willful ignorance. FREE FACTS  is now available now on Spotify and Apple Music , and is featured on the Editorial Spotify Playlist – NuFunk with over 167K listeners, resulting in over 1700 new followers.
In 2020, Branjae had the honor of being on Gangstagrass' #1 Billboard Charting album, "No Time for Enemies", as a feature on the single "Your Land" which premiered exclusively in Rollingstone Magazine. Branjae also began studying for her debut role in the feature length film, Finding Carlos; and gained global recognition with her 2019 project "Street Light". The "Street Light" video captured screens around the world as it was officially selected to screen in the Global Lift Off Film Festivals in LA, NY, Paris, London, Melbourne, Sydney and Berlin. Proceeds from "Street Light" were donated to Domestic Violence Intervention Services in Branjae's hometown of Tulsa, OK.
2019 also proved to be a banner year for Branjae.  Her ode to survivors of domestic violence, "Street Light," premiered on Afropunk alongside an OP-ED penned by the songstress and the video for the song premiered on Billboard. Variance Magazine dubbed the song, "an empowering testament" and NewNowNext cheered, "her voice is as powerful as it is gentle on a track bolstered by funky jazz percussion and fizzing with undeniable energy."
Branjae has established herself as a full-bodied, triple entertainer. Singing, dancing, and acting her way into the hearts of concert audiences from Tulsa to Austin's SXSW, from Atlanta to Chicago, and across the sea to England, Branjae has developed a tailing of followers. She went on to earn awards from Black Wallstreet Music Awards for Best Female Artist,  Absolute Best of Tulsa, 1 nomination at the Independent Music Awards, five nominations at the We are Tulsa Music Awards, and gained recognition from Oklahoma Magazine for being named as Oklahoma Best of 2018 alongside Hanson and The Flaming Lips.
Find Branjae Online:
Official: www.branjaemusic.com
Facebook: www.facebook.com/BranjaeMusic/
Instagram: www.instagram.com/BranjaeMusic