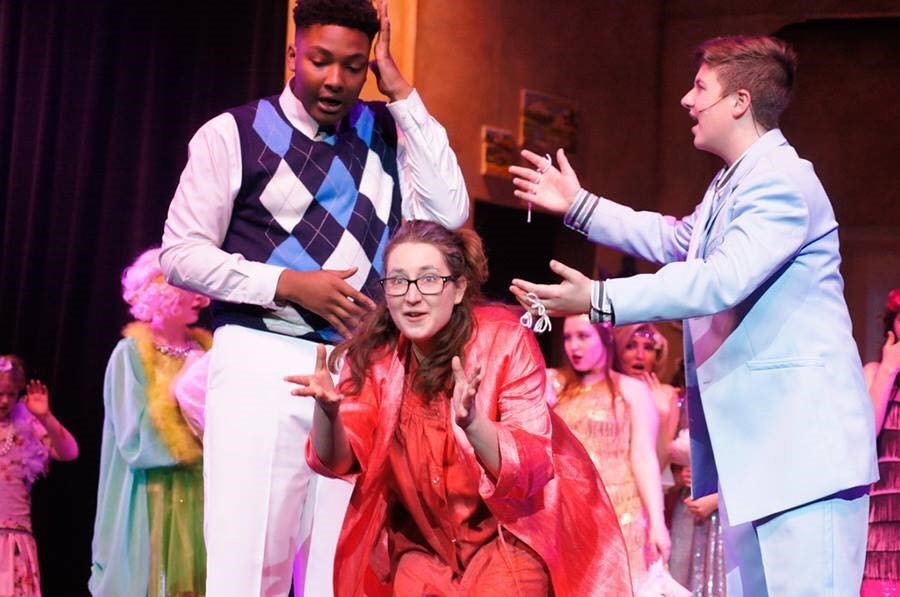 By Eagle Newswire
The Union Fine Arts Department presents this year's all-school musical, "The Drowsy Chaperone" at 7 p.m. on February 1-4, at the Union Performing Arts Center, 6636 S. Mingo Road.
The Broadway version of the show opened in 2006 and won several awards, including five Tony Awards, including Best Book and Best Original Score, "The Drowsy Chaperone" is a loving send-up of the Jazz Age musical, featuring one show-stopping song and dance number after another.
With the houselights down, a woman in a chair, played by student Ella Powell, appears on stage and puts on her favorite record: the cast recording of a fictitious 1928 musical. The recording comes to life and "The Drowsy Chaperone" begins as the woman in the chair looks on. Mix in two lovers, played by Graceson Todd as Robert Martin and Savannah Quant as Janet Van De Graaff, on the eve of their wedding, a bumbling best man, played by Aiden Ryan as George, a desperate theatre producer, played by Evan Houck as Feldzieg, not-so-bright hostess, played by Jessica Hooper as Mrs. Tottendale, four gangsters posing as pastry chefs, played by Maddy O'Shaughnessy, Zoe Malavolti, Charlie Steele and Jordan Barrow, a misguided Don Juan, played by Tyrin Baltrip as Aldolpho, and an intoxicated chaperone, played by Madison Starkweather as the drowsy chaperone, and you have the ingredients for an evening of madcap delight. "The Drowsy Chaperone" is a masterful meta-musical, poking fun at all the tropes that characterize the musical theater genre.
The Union production will feature students from across the district under the direction of high school drama teacher Troy Powell.
            Graceson Todd is the son of Pastor Tommy and Brenda Todd, prayer pastors at Transformation Church, 1519 W. Pine Street, in Tulsa.
To purchase "The Drowsy Chaperon" tickets online, go to www.exposquare.com. Click on BUY TICKETS, Select "The Drowsy Chaperone" or call the Expo Square box office at 918-376-6000.